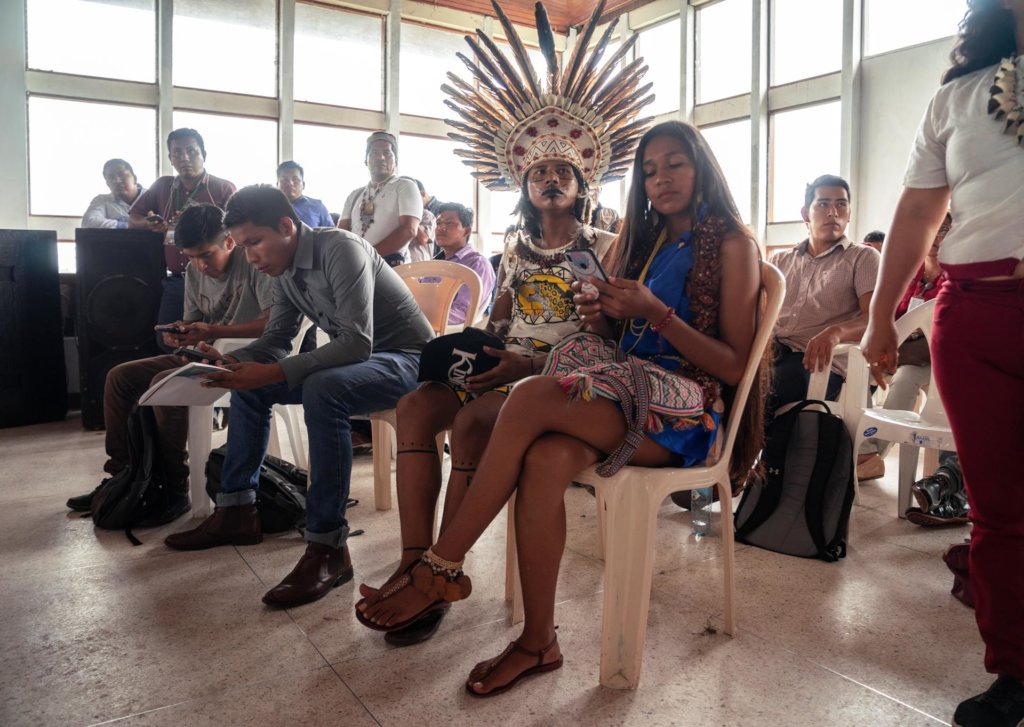 Dear Friends and Supporters,
Wherever you are, we sincerely hope you are healthy and safe. In Peru, the situation the Corona pandemic has caused is serious, particularly in our Amazon region. The government declared a state of emergency and announced strict quarantine measures on March 16, which still largely apply today. Luckily, all the indigenous students of OEPIAP and the team of the Chaikuni Institute are in good health so far.
Fortunately, the Chaikuni Institute was able to offer some support to the 76 young people which currently reside at their temporary student residence, in the form of medicines, cleaning supplies, biosecurity equipment, food and personal hygiene products. A few students, those studying at private universities and institutes, are currently taking online courses. The public University (UNAP) has been evaluating the possibility of starting the following month with non-contact classes. Therefore, we are overseeing the purchase of computers and internet access to respond to this new requirement.
February and March are the months when entry exams to higher education institutions typically occur. Indigenous youth continued to arrive at the OEPIAP for these exams. 38 new youth – including 4 members from the Secoya people, an indigenous group that had never previously been a part of the organization - were registered in the organization's database during these months, of which 21 entered higher education institutions. Overall, the OEPIAP has seen an increase of new members over the past three years. This also leads to a greater competition for the vacancies of preferential modalities in the public university, specifically concerning the modality for indigenous students. With continuous support and advice from the Chaikuni Institute in negotiations with the UNAP, the OEPIAP achieved that the university increased their vacancies under the preferential modality for indigenous students from 31 to 45, including a place in the department of Medicine, which had never previously been offered.
Despite the lockdown, the students continue to seek new alternatives for a permanent student housing facility. One possibility, a donation of land belonging to the UNAP to establish a permanent residence for indigenous students was discussed, but hasn't materialized yet. Also, the OEPIAP received support from the Chaikuni Institute in collaborating with the "Plan de Cierre de Brechas del Gobierno" (the Government's Plan to Close the Gaps). The organization is aligned with indigenous federations and they have participated in meetings on issues that affect the indigenous population in general. They have also established contact with high government authorities seeking support for their goals and aspirations.
Thank you for your constant support to the indigenous youth of the Peruvian Amazon, especially in these difficult times.
With gratitude,
The Indigenous Students of OEPIAP and The Chaikuni Institute Team