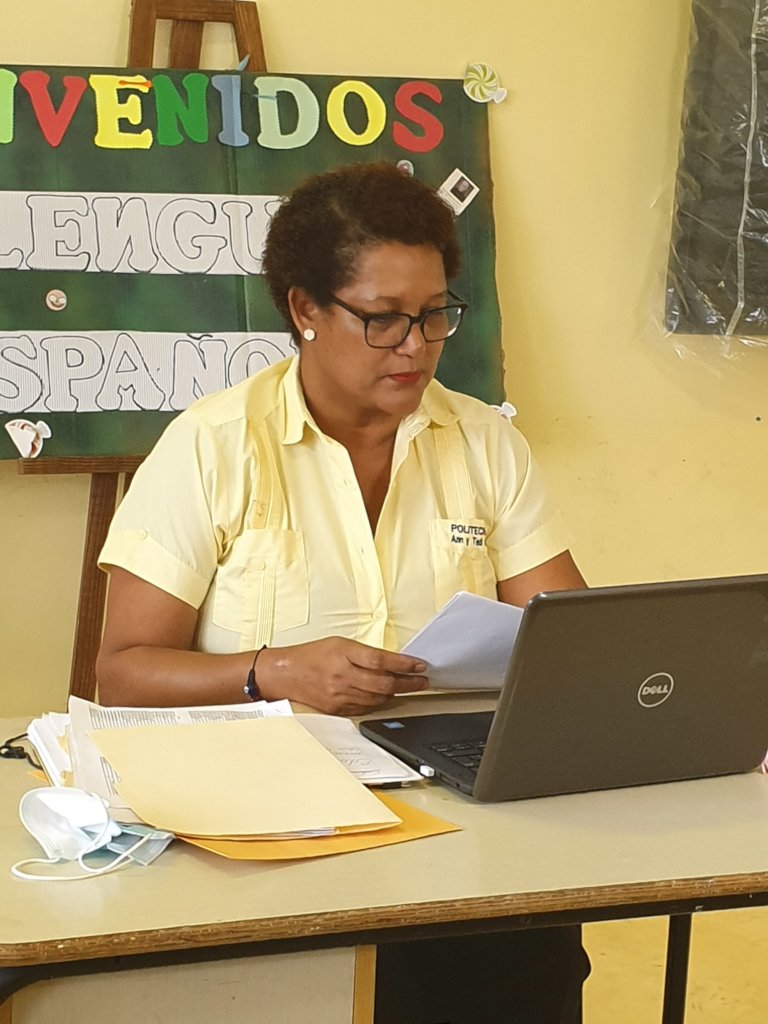 Dear donor, please receive our heartiest greeting. Undoubtedly, your contribution to this project plays a key role in our mission to help to achieve the dreams of the youth living in the vulnerable communities of the tourist destination of Punta Cana.
We remain focused on providing better life opportunities to the students and all of the members of the polytechnic school in the community of Veron, through the improvement of this educational center.
Your support has made a great difference in this process !.
The 2020-2021 school year is going well. The continuation of the suspension of the face-to-face classes in our country, due to the isolation measures imposed by the Government to counteract the spread of covid-19, gave way to the continuation of the virtual education, following the guidelines of the Ministry of Education. Students and teachers, through the virtual classroom (zoom app, classroom platform, whatsapp) are developing the educational curriculum from their homes. This new modality (distance learning) continue representing a great challenge to the educational community, but all is going well
Every day we realize of the importance of having developed the technology training program for years, without this program it would have been difficult for teachers and students to embrace the distance learning.
Please see the 2 pictures attached.
Fortunately the pandemic is under control in the DR: The new infections have decreased significantly and the vaccination program is going well thanks to the efforts of the government and the private sector. We hope that the school can return to face-to-face classes soon
In the upcoming months we will keep you updated on the progress of our project. If you have any comment, advice or question, please let us know and we will respond as best we can.
Thank you very much again for your support, we truly appreciate it !
Best wishes !