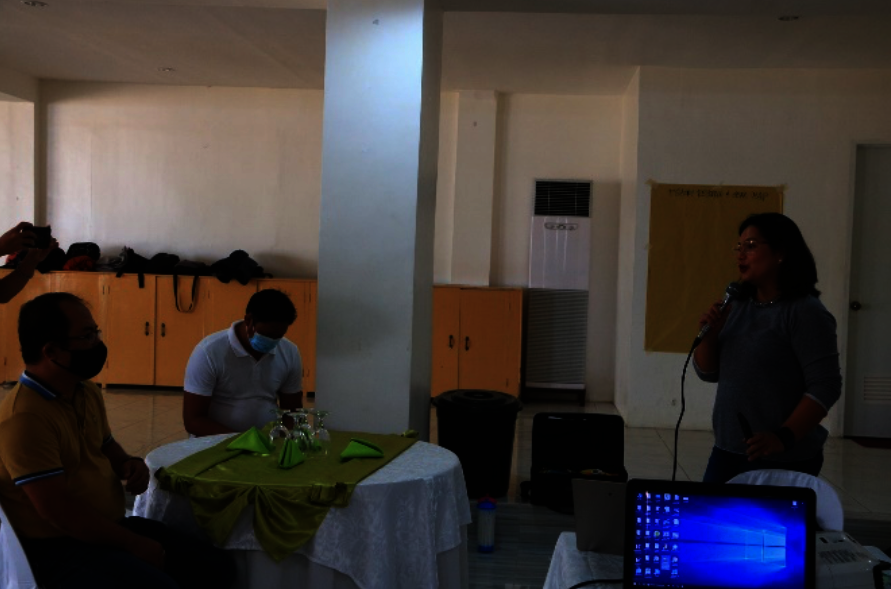 The Buenavista All-Lights Village Fisherfolks Association participated in a workshop on food security planning workshop to address and prevent undernutrition and food insecurity, the National Nutrition Council of Region VIII expands its new area for the Local Nutrition Early Warning System (LNEWS) in Palompon, Leyte. This was initially opened with a consultative workshop participated in by the members of the Palompon Municipal Nutrition Committee and various Civil Society Organizations and Peoples Organization on 8-9 August 2021 at the NGCP Hall, Palompon Municipal Hall in Palompon, Leyte, Ms. Alona E. Teo as the main facilitator during the workshop.
Regional Nutrition Program Coordinator (RNPC) Dr. Catalino P. Dotollo, Jr., emphasized that Local Nutrition Early Warning System – Food and Nutrition Security (LNEWS-FNS) is a planning tool in preventing further deterioration of the nutrition situation by understanding the determinants of food insecurity in the area which can provide useful insights and guide for policy and food security initiatives in the municipality.
The consultative-workshop for the establishment of LNEWS in Palompon, Leyte has identified five (5) sentinel barangays for monitoring of indicators, these are: (1) Mazawalo, (2) San Isidro, (3) San Miguel, (4) Buenavista, and (5) Lat-osan. The areas were selected according to: barangays with no less than 188 households, barangays with no less than 183 preschool children 0-71 months old, proportion of malnourished children 0-71 months old, good cross-section of livelihoods in the municipality (e.g., coastal, lowland, upland, etc.), reasonably accessible to allow for periodic monitoring by local government unit (LGU) and participation rate of the communities to development activities.
Palompon, Leyte is the third municipality in Leyte as identified by National Nutrition Council in Eastern Visayas as expansion areas. Based on the 2020 Operation Timbang (OPT) Plus, the municipality has a prevalence of underweight and severely underweight preschool children of 16.71%, one of the highest in Eastern Visayas. The municipality has fifty (50) barangays, with twenty-six (26) being located in the coastline area bordering Camotes Sea which is also prone to natural calamities and other disasters affecting food and nutrition security. These were some of the factors for placing the municipality a viable expansion area for the establishment of LNEWS in the region.