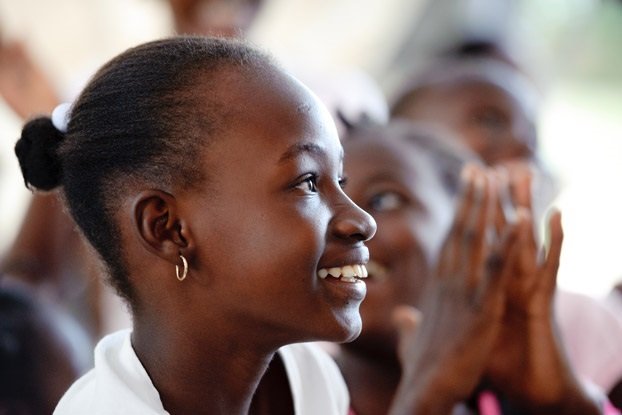 The powerful category 4 Hurricane Matthew passed through the island of Haiti on October 4, 2016, bringing heavy rain and strong winds that led to large scale flooding and mudslides, collapsed bridges, widespread crop devastation, and destruction and damage of homes, schools, and health facilities throughout the country. Death tolls and destruction and damage reports rose rapidly in the days immediately following the hurricane, characterizing Hurricane Matthew as the largest humanitarian emergency in Haiti since the earthquake of 2010. UNOCHA estimated 2.1 million people were affected by Hurricane Matthew, of which 1.4 million people were in requirement of humanitarian assistance. The majority of needs are concentrated in the hardest hit areas of the Southern Peninsula, including the Departments of Nippes, Sud, and Grand'Anse, as well as the Island of La Gonâve.
In the aftermath of Hurricane Matthew, the already infrastructurally weak country, saw a rise in food insecurity and cholera cases. As nearly 100% of crops and food stocks in the agricultural hub of the country were destroyed, widespread concern around food security throughout Haiti rose as urgent lifesaving needs, such as clean water and shelter repair were prioritized to prevent outbreaks of preventable water-borne diseases before replanting and recovery could occur. Limited road access to parts of the country presented challenges limiting access to many of the hardest hit communities and increasing security risks as well as logistical delays.
In the immediate aftermath of the hurricane, World Vision Haiti started responding to the needs of the affected children and their communities. On October 7, 2016, a Category III – Global Response was declared; officially launching a large-scale response in targeted communes of the Nippes and Sud Departments as well as the island of La Gonâve and the mountain areas of Port-au-Prince. As part of the first phase of the response, World Vision Haiti aimed to promote child protection and distribute life-saving WASH and shelter NFI, food, and seeds to the most affected families. The response focused on families whose homes were destroyed or damaged by Hurricane Matthew, families with children under the age of five or disabled people, and fam­ilies headed by women or children. Hygiene promotion and basic skills training were planned alongside NFI distribution to prevent water-borne diseases outbreaks. This report details the key accomplishments during the first phase of the emergency response during the period of October 2016 to February 2017.
From October 2016 to February 2017, World Vision Haiti assisted Hurricane Matthew affected families by specifically focusing on addressing urgent water, sanitation & hygiene (WASH), food, shelter, health, and child protection needs. Resources from diverse sources, such as private funding, grants, pre-positioned emergency supplies, food commodities, and product donations were leveraged to serve the most vulnerable families in the hardest hit areas—the majority of which were unreached by other forms of aid—including La Gonâve, the communes of Miragoane, Paillant, Petit Trou, Petite Riviere, Baraderes, and Grand Boucan of the Nippes Department, St. Louis du Sud of the Sud Department, and the most remote areas in the mountains above Port-au-Prince. World Vision Haiti was also able to provide humanitarian aid to hurricane- affected families in Grand'Anse through partners.
A total of 455,154 humanitarian servings were delivered through a range of activities during this period, reaching 171,149 beneficiaries.
Water, Sanitation & Hygiene activities:
13,052 water filters distributed
1,038,495 aquatabs distributed
23,017 households received WASH kits
1,180 people benefited from repaired water points
25,989 jerry cans distributed
52,885 people received hygiene education
Health activities:
562 people benefitted from cholera prevention
1,897 people received de-worming medicine
14,395 mosquito nets distributed
Child Protection activities:
2,017 children benefitted from psychosocial support through 3 Child-Friendly Spaces centers where children have as safe place to play and learn as they process the trauma of the disaster.
Shelter activities:
7,893 kitchen kits distributed
11,497 tarpaulins distributed
42,401 bed sheets and blankets distributed
Food Security activities:
4,243 households received food rations
2,947 households received seeds
Beneficiary selection
Beneficiaries of the Hurricane Matthew Response were selected and verified in coordination with local authorities and communities in accordance with the pre-determined response plan and donor beneficiary criteria. In most cases, World Vision Haiti's DME team was deployed to the field to verify beneficiaries selected using mobile data collection platforms. Verified data was then integrated into the LMMS system which allowed World Vision Haiti to provide beneficiaries with unique identification cards and ensure timely communication, fair and accurate distributions, and prioritization of most vulnerable families.
Community involvement
In all response activities, World Vision Haiti staff ensured communities and partners were informed of relevant activity information, selection criteria, and World Vision Haiti's identity and code of conduct.
Community members and partners were consulted as much as possible to respond to the needs and preferences of hurricane-affected families. In locations where accessibility was not limited, World Vision Haiti deployed field teams to mobilize community volunteers who along with community members were invited to participate in the implementation of response activities, either to organize beneficiaries during NFI distributions or enlist families to use locally available resources to dig latrines or participate in child friendly spaces. Community feedback and complaint mechanisms were also integrated into response activities to ensure community voices are heard and complaints are quickly acted on.
World Vision Haiti's response in hurricane-affected areas is done in close coordination with authorities at the department and capital levels. World Vision Haiti technical teams have actively participated in cluster meetings that have facilitated coordination of response avoiding duplication of efforts, increased mutual understanding of strategies, and leveraging of strategic resources as well as sharing of information and networks.
We are so grateful for your support during this relief phase as we continued to improve the lives of children and their families in Haiti. Thank you!