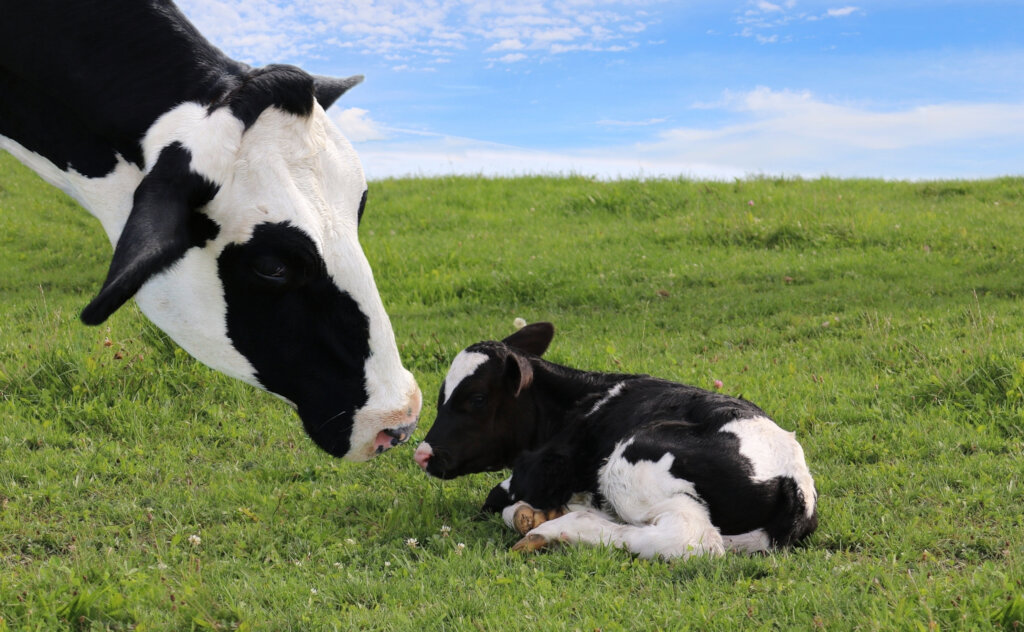 Hi there,
Thank you for your continued support and interest in Farmed Animal Welfare. We are happy to share with you the most recent developments in the work to improve the lives of farmed animals in Canada.
We can report that the National Farm Animal Care Council (NFACC) draft Dairy Code has recently received its most comments ever in NFACC's history.
Almost 6000 individual responses were received plus 50 organizational responses. The majority of respondents were from Quebec and 40% of respondents identified as dairy farmers, 31% identified as concerned citizens or animal welfare advocates, and 27% identified as consumers.
Canada's Code of Practice for the Care and Handling of Dairy Cattle revisions for public consultation included the following key issues of concern:
The need for emergency preparedness, given the devastating impact of recent floods on farms in BC and the importance of learning lessons for future disasters.
The importance of the social needs of calves to house them in pairs or small groups, without delay, in a manner that reflects welfare science best.
That all cows should be loose housed and provided with regular access to exercise yards or pasture year-round.
The need for more guidance to ensure cattle who are at risk of suffering during transportation are not loaded.
The topic of housing for cows and calves received the most comments.
Could Canada be the next country to require mandatory video surveillance in slaughterhouses? France, Spain, Israel, England, Wales, and Scotland all require mandatory video surveillance in their slaughterhouses.
Many Canadians wish to be better informed about the living conditions of animals raised for food. The Canadian Food Inspection Agency (CFIA) has recognized that video surveillance could be a good complement to the on-site surveillance by its agents in federal institutions.
To support law enforcement and to ensure transparency, our member societies the Montreal SPCA and Vancouver Humane Society, along with other organizations ask that the government of Canada make video surveillance systems mandatory in all slaughterhouses under federal jurisdiction. Deputy Nathaniel Erskine-Smith has tabled this in the House of Commons.
A new rodeo is being proposed in British Columbia's Lower Mainland. Not only are many Canadians opposed to rodeos, but so are most animal welfare organizations. As Canada's Federation of SPCAs and Humane Societies, Humane Canada® is opposed in principle to rodeo and is working towards the ultimate abolition of this activity. Rodeo is banned in the U.K, Holland, and several other U.S and European jurisdictions. It is opposed by the American SPCA, the Royal New Zealand SPCA, and the Australian SPCA.
According to our associate Vancouver Humane Society, many rodeo events put animals at unnecessary risk of injuries, such as broken bones, neck injury or internal damage, which can lead to euthanasia. They add that animals used in many rodeo events experience fear, stress, discomfort, and pain when chased, roped, and wrestled.
On to rodeo in another province, on May 20th, 2022, Droit Animalier Québec, an organization dedicated to the advancement of animal rights in Quebec, filed an unprecedented lawsuit against the St-Tite Western Festival. The goal is to obtain a permanent injunction to prohibit the lassoing and tie-down roping of calves (baby cows) as well as the pinning and wrestling of steers to the ground (adolescent cows).
We will continue to keep you updated on Farmed Animal Welfare in Canada and we thank you for your generous support of this work.
Links: