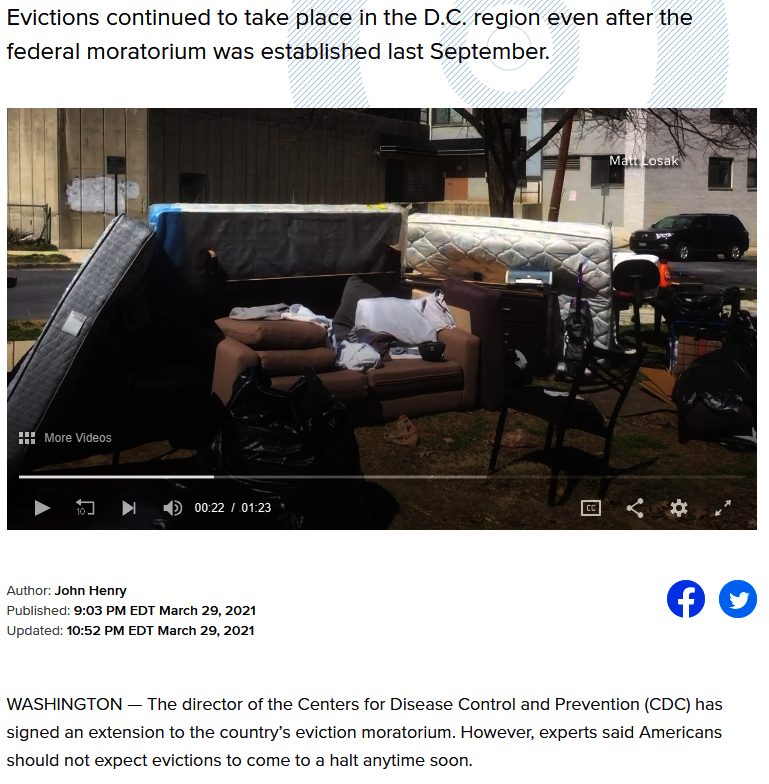 What a difference a few months makes in the lives of the millions of people facing the prospect of becoming unhoused. Federal, state and agency moratoriums on evictions have come - and nearly gone, in legislative cycles that have been unnerving to families across our nation. We are happy to see moratorium extensions, but we know the coverage and enforcement of those protections are imperfect and inconsistent.
For many families, the pandemic has brought the previously unthinkable possibility of eviction to their doorsteps for the very first time. Families who never had to understand or navigate social, community, and public "safety nets" are relying on them for their very survival.
Even with moratoria in place, families ARE experiencing evictions. Their belongings ARE being put out on the streets. They ARE losing so many things they need to relocate and rebuild. They have to make terrible choices to preserve well-being over precious and necessary belongings.
One way of skirting renter protections and effectively "evicting" families during this pandemic is to deny renewal of leases. It's legal - but just as devastating as outright renewal.
The Home Safe Storage Team is at work building a pilot program for our first group of families in high-eviction risk communities in the Washington, DC area.
Analyzing data to prioritize our pilot program zip codes based on rent payment arrearages
Mapping the eviction process and players from the rental property through the court system to physical displacement
Establishing relationships with local government and community resource providers to design supports for unhoused families
Defining budgets and cost structures for our pilot program for each selected local jurisdiction
Developing a list of partners (e.g., insurance companies, movers, storage facilities) to be "links in the chain" of safe property storage.
As we have grown our chapter, our volunteer resources have grown, and we are moving forward with "the fierce urgency of now", to quote Rev. Dr. Marting Luther King, Jr. We look forward to launching our pilot program in fall 2020.
Our donors are our lifeline as they make it possible to fund the pilot program as well as the research and administrative support needed to design and deliver Home Safe Storage to our neighbors in need.
Thank you.
Links: