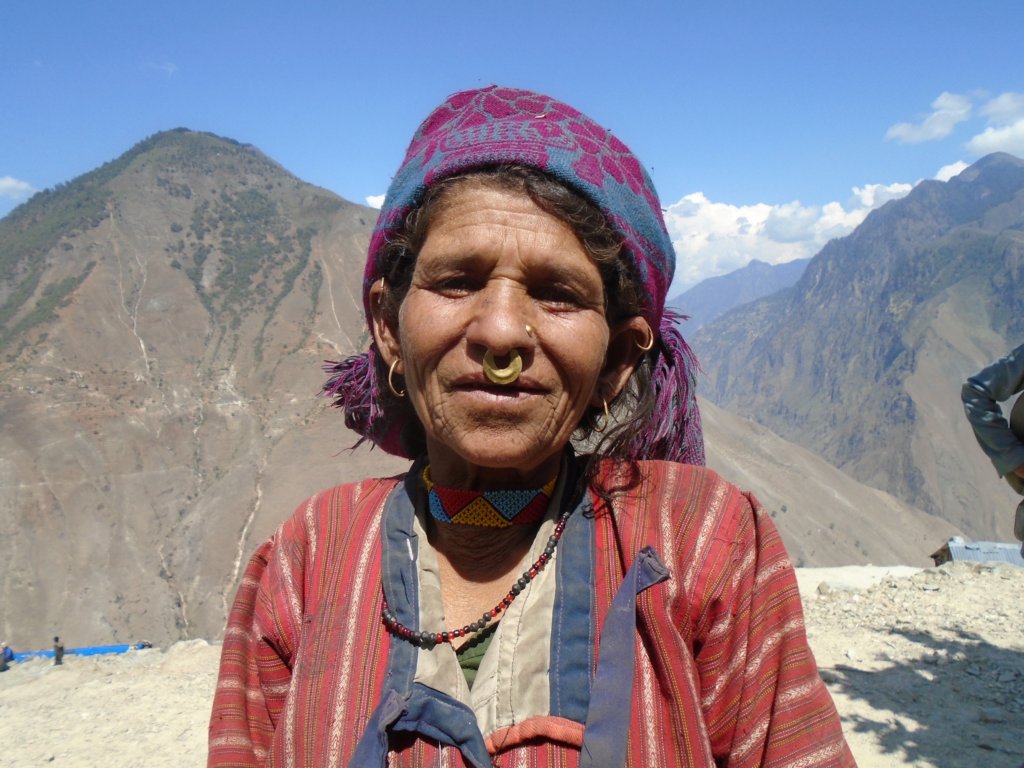 Maila is a community of around 800 households in Humla, the district in the most North-Western corner of Nepal. In the North, the border of the district is China, in the West, there is India. Travelling to Humla from Kathmandu, the capital of Nepal, takes several days and due to the extreme climate and the difficult access to the area, the district is amongst the least developed in Nepal. Especially children and women are suffering from the limited access to health services. PHASE Nepal has been working in Maila since 2008 through integrated community projects to improve the health services and support the community through adult literacy and livelihood improvement programmes.
"Dansara Jaisi is a 53 year old woman living in Maila. She got married at the age of 12 but stayed at her parental home until her first menstruation, when she was 14. After that, she went to live with her in-laws and husband.
There were 15 members in the family altogether, and resources were scarce. As traditionally the new daughter-in-law does most of the household work and is the last to eat, Dansara was always tired and hungry. For her, daily chores became more difficulty as she became pregnant just a year later, aged 15. At that time, there was no functioning health post anywhere nearby, so there was no question of having the baby in a health post or hospital. Dansara gave birth to her first baby at home, after seven days of labour pains. Soon after the delivery, she had to pick up her daily chores again and had to leave behind her 5 days old child. She gave birth to 9 children in total, of whom 4 are alive until this day; she lost two children because of miscarriage and the other babies passed away before they reached the age of 1.
Her body started to feel weak soon after she gave birth to her third child. The hard life in the village began to degrade her body's energy creating several problems like pain in her lower belly and back, white discharge and chronic fatigue. In spite of this she conceived six more children, despite all the agony she went through. She was tolerating all the pain and discomforts to keep a good relation with her husband and family-in-law. But as she wasn't able to carry heavy loads or work as other women in the village, she soon fell into discredit with her in-laws and lost their respect. That wasn't the end of her problems. She started to keep her husband at a distance because of the vaginal discharge which she wanted to hide and felt ashamed about. Her husband married another woman in consent of their family members which caused her great heart-ache. She didn't even think of sharing her problems with other people and thought that all women were suffering the same ordeal as her. Eventually, after many years of daily hard work, she started feeling the symptoms of uterine prolapse – her womb dropping down and forming a lump outside her vagina, causing great discomfort. She used to push it up slowly at night. In silence, she endured the suffering all by herself.
As time passed by, she heard the news of a check-up programme related to uterus prolapse by PHASE Nepal. She consulted about it with the female community health volunteers of her village and they suggested her to visit the health post without any delay. At the post, sisters of PHASE Nepal examined her and gave the necessary treatment by inserting a rubber ring pessary. The woman was advised to visit the health post regularly for follow up. After insertion of the ring pessary, she was finally relieved from the pain she had been enduring and hiding for so long. Slowly, the daily chores, which used to make her exhausted, began to feel easy and effortless. It has been 16 month since she had the ring pessary and she feels like breathing a fresh air of happiness ever since. She also believes that if she had been treated before, she would not be isolated from her family.
She thanks PHASE Nepal for their help and wishes them all the best to serve and help more women like her in future."
On a recent monitoring visit to the region, Purna Kala Jaishi, Member of Mother's Group, Maila-3, testified:
"Maternal and Child death rate was high before the intervention of PHASE Nepal's programme in our VDC. Due to lack of treatment and health post access, there was untimely death of large numbers of mothers and children. But now the situation is different, PHASE Nepal has improved our health and lives with treatment and medicines and made us aware about the importance of savings. Not only this, we are empowered to read and write in general."
PHASE Nepal would like to thank you for your support to the people of Maila, Humla district!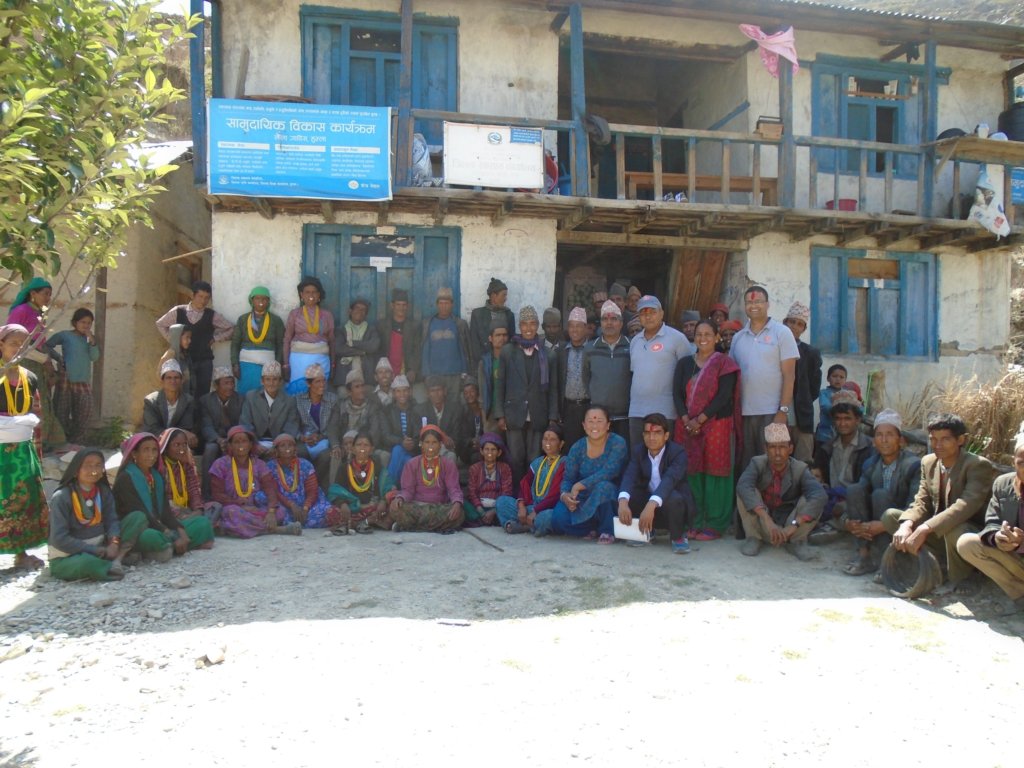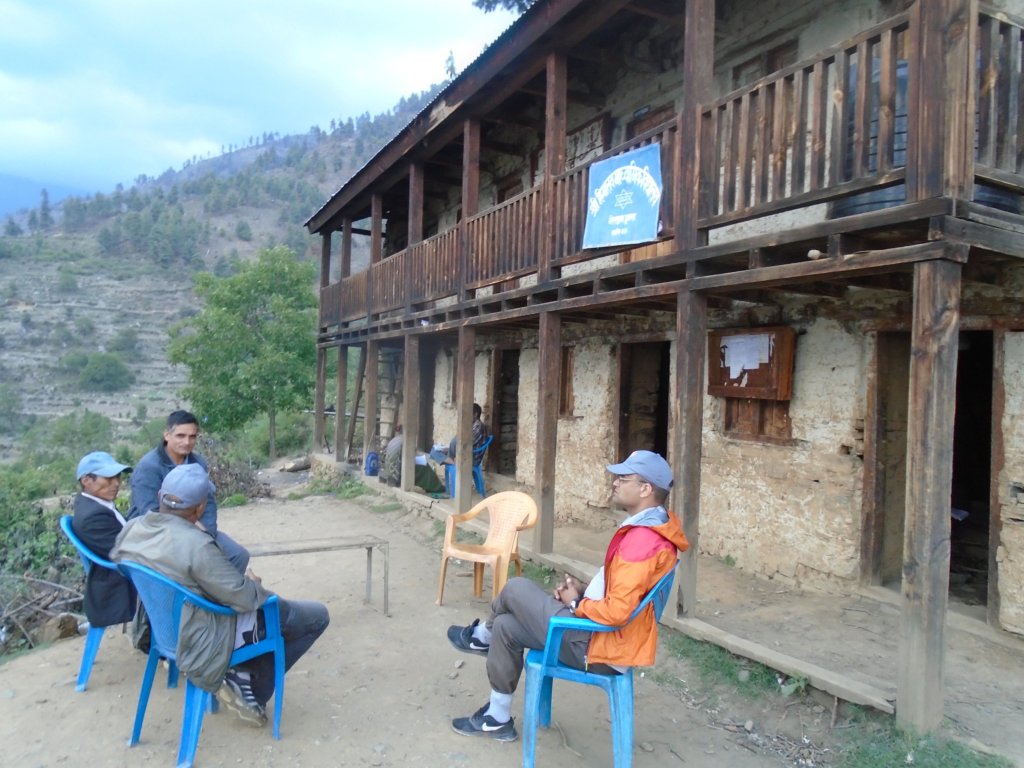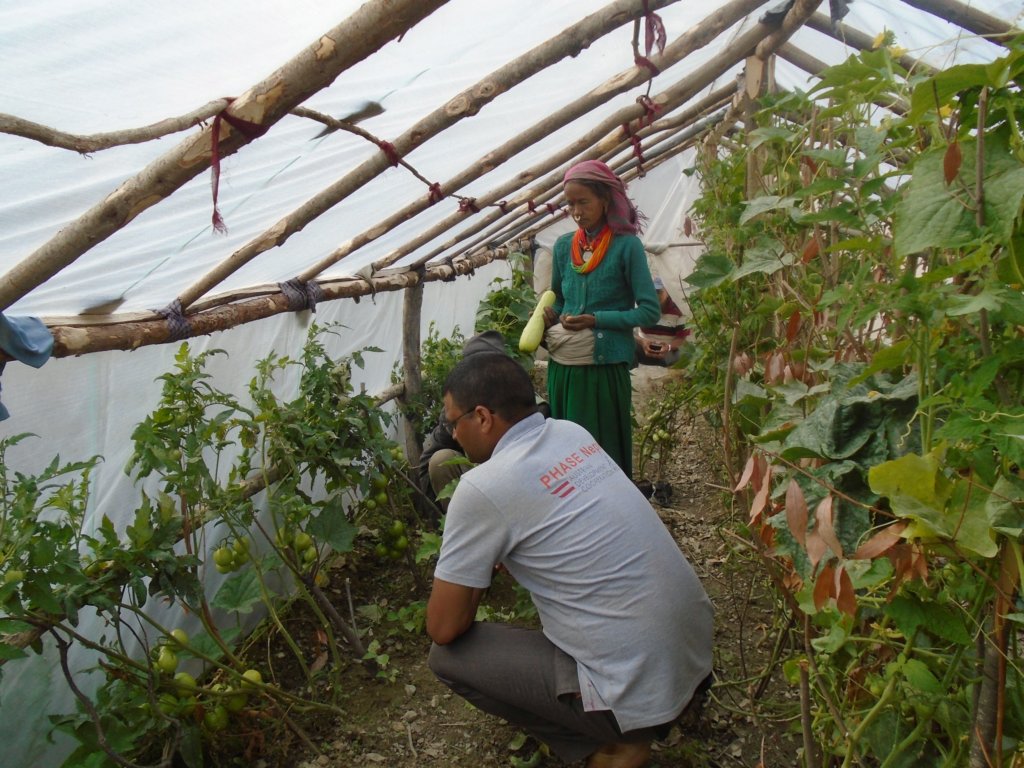 Links: