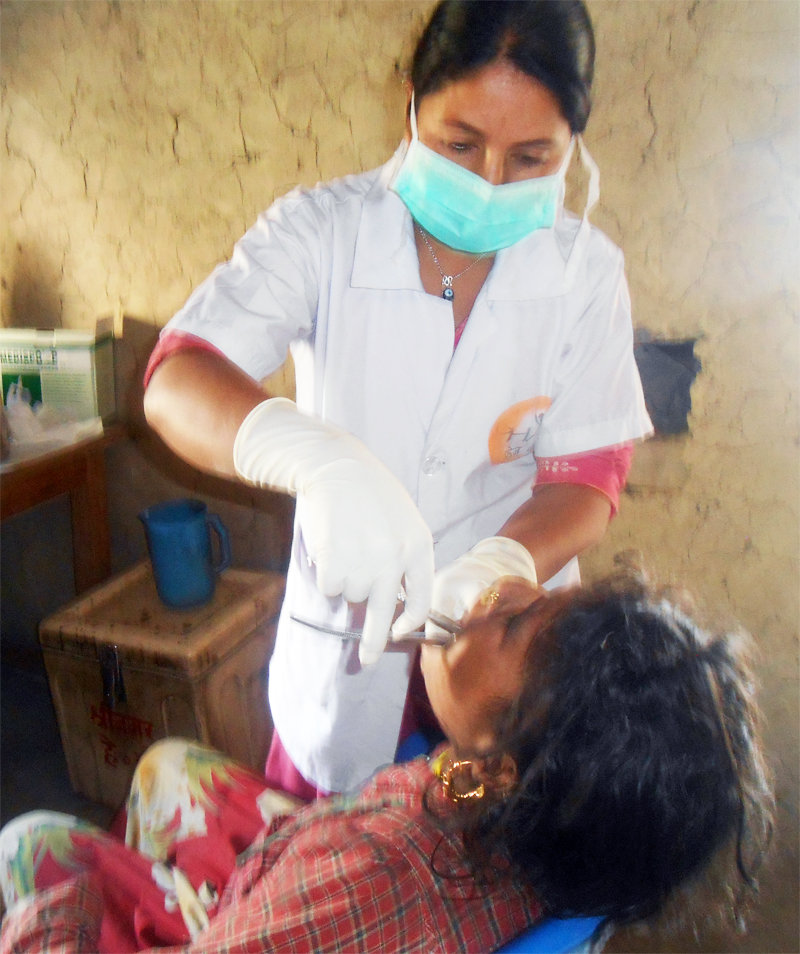 Dear friends! This time, we would like to share with you some of the common traditional health beliefs and practices in Maila village.
Chetana Khadka is an18 year old school girl from ward number 9 of Maila village. She is studying in grade 10 in the local government school.
Chetana recalls- "it had been nearly 3 months since I had started being sick. I suffered from headaches, shivering, extreme fatigue when walking, anxiety as well as loss of appetite. At first, I did not do anything about it, thinking that it will be fine but slowly I was getting thin and my face also looked pale. My parents inquired about my wellbeing seeing the change in my appearance. I was afraid and explained about my illness to them."
In rural Nepal, people often don't do anything about their symptoms of ill health unless they become totally fatigued and can't get out of bed. They hope if there is no severe pain then everything will be fine and recover by itself. Chetana also thought her health will recover by itself soon but instead it just got worse.
She explains – "My parents discussed what they should do for my treatment. I had headaches but no other pain except feeling extreme tiredness and losing my appetite. According to my symptoms they tried to decide whether it is better to go to the health post or to call a traditional healer. Finally they decided to call the most popular dhaami (traditional healer) of the village saying that I was suffering from 'deuta laagne' (bad spirit). The dhaami saw me and also confirmed that this was the case. So he visited our house every week telling us that it was all because of the 'bhoot-pret' (bad/evil spirits) and he could treat it well. He performed 'jhaar-fuk' (spiritual chant) for about 3-4 weeks regularly. He burned me with a red hot iron spoon all over my body. I used to feel a little better for some days but again the same symptoms persisted."
Many traditional healers burn patients with a hot spoon or splash boiled hot water on the body of ill people to make the bad spirit come out from the body. Chetana also got this treatment from the traditional healer. She usually felt better for some days (maybe because of the psychological impact of the traditional healer's treatment).
She remembers – "My situation got really worse instead of getting better. My parents asked the dhaami why I wasn't getting any better, the dhaami said that it could have been the 'boksi' (witch) which was affecting me and he could treat that too. He bit me in various parts of my body with his teeth and that was very painful and I had open wounds all over my body. He also bit my thumb on the right hand. But nothing improved. I still wasn't getting any better."
By this time Chetana had been ill for two months and wasn't getting any better.
Chetana emphasizes – "My parents were unhappy with my sufferings. They again asked the 'dhaami' about my illness. The 'dhaami' then said that he had done everything he could. He suggested I might be suffering from a disease instead of evil spirits and this can only be treated in the hospital. My parents' face turned pale because of the mistake they had made. We spent a lot of money for the dhaami's offering and food as well. Now, I also realized it would have been better if I had gone to the health post."
Chetana and her parents decided to go to health post. They felt quite upset that they had spent so much money and time already.
She says – "My parents and I decided to go to the health post (3 hours walk from my home) the very next day. There were a lot of patients waiting. After a few minutes, a sister called me inside and inquired about my problems. I introduced myself to her. She was a health worker supported by an organization called PHASE Nepal. After a short introduction, I felt quite comfortable with her and began to tell her all my problems. I also told her about the way that dhaami had treated me. She was astonished when she saw the wounds all over my body."
Although Chetana and her parents had taken a long time to decide to go to the health post, ultimately it was the right decision. As with many patients, Chetana suffered additional pain and distress during the dhaami's treatment, but she and her parents were merely following tradition.
Chetana recalls – "After listening to all my problems, the PHASE sister was upset that even being an educated girl, instead of making other people aware of these issues, I had possibly put my life in danger by resorting to such traditional practices. I told her that although I was educated, I couldn't bring any change in people's beliefs. If we try to change such practices, people will say that they have spent all their life believing in them and they are afraid to make the spirits angry by changing."
It is not easy to convince the people who believe in traditional practices to change, or to bring change in the community's social and traditional life. PHASE has organized two sessions of traditional healers' training in each of its project areas and provided general information for traditional healers so they can refer sick patients to the health post as quickly as possible. They have also trained healers in basic treatment of diarrheal diseases and personal hygiene etc.
Chetana continues– "The sister examined me and she also did my blood test. She said that I had a very low amount of blood in my body - probably because of lack of nutritious foods and worms in addition to this - so I was suffering from dizziness, fatigue and other symptoms. She gave with the required medicines and advised me to have plenty of pulses, green leafy vegetables, fish, meat and eggs in my diet. She told me that it was not because of 'bhoot-pret' (evil spirits). She told me to have the medicine for 15 days and to visit her once again after 15 days. Immediately after a week, I started to feel much better! My appetite improved and I felt less dizziness as well. I again went to the health post after two weeks. Sister again tested my blood and said that there has been a lot of improvement. She again gave me medicines for the next 15 days and advised me to come back again."
Chetana was now well. Although hers was not a very serious illness, mostly caused by the lack of nutritious foods in this remote and arid region of Nepal, she had suffered a lot of physical and mental distress.
She further adds – "Even though as someone with an education I should have realised, even I just followed traditional practices. It has been so long in our village that this was the only option people had when they were ill. Now that PHASE is here, we need to start changing our approach to ill health and move away from using dhaami/jhankris as the first line of health care. This may cause some conflict, but I believe that it is the right thing to do. I was certainly helped very much by the PHASE sister, and will use my experience to help others find the right way to treat their health problems in a timely way and to avoid harmful practices."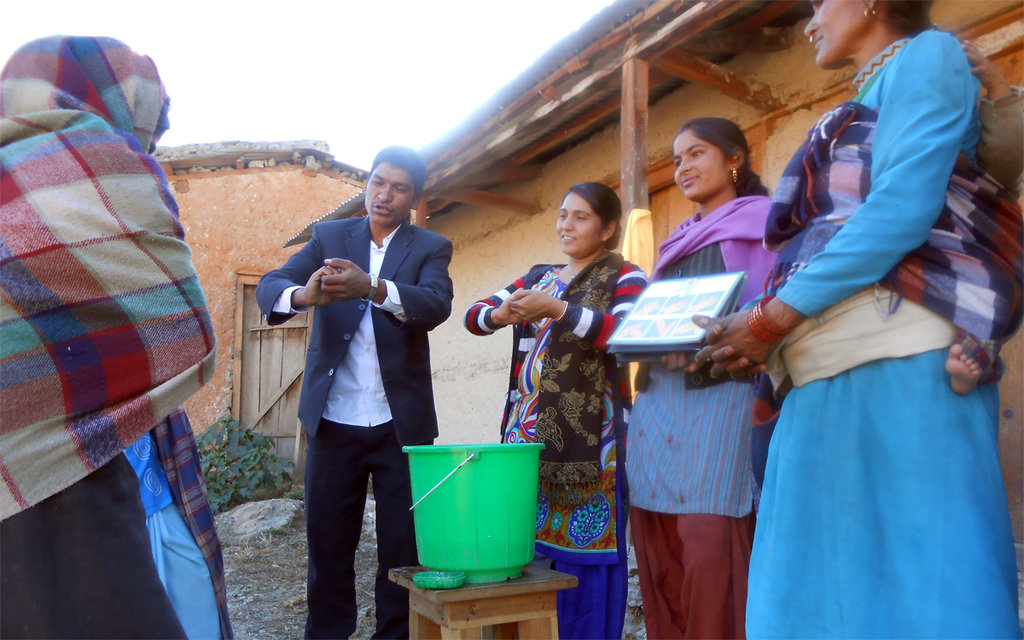 Links: