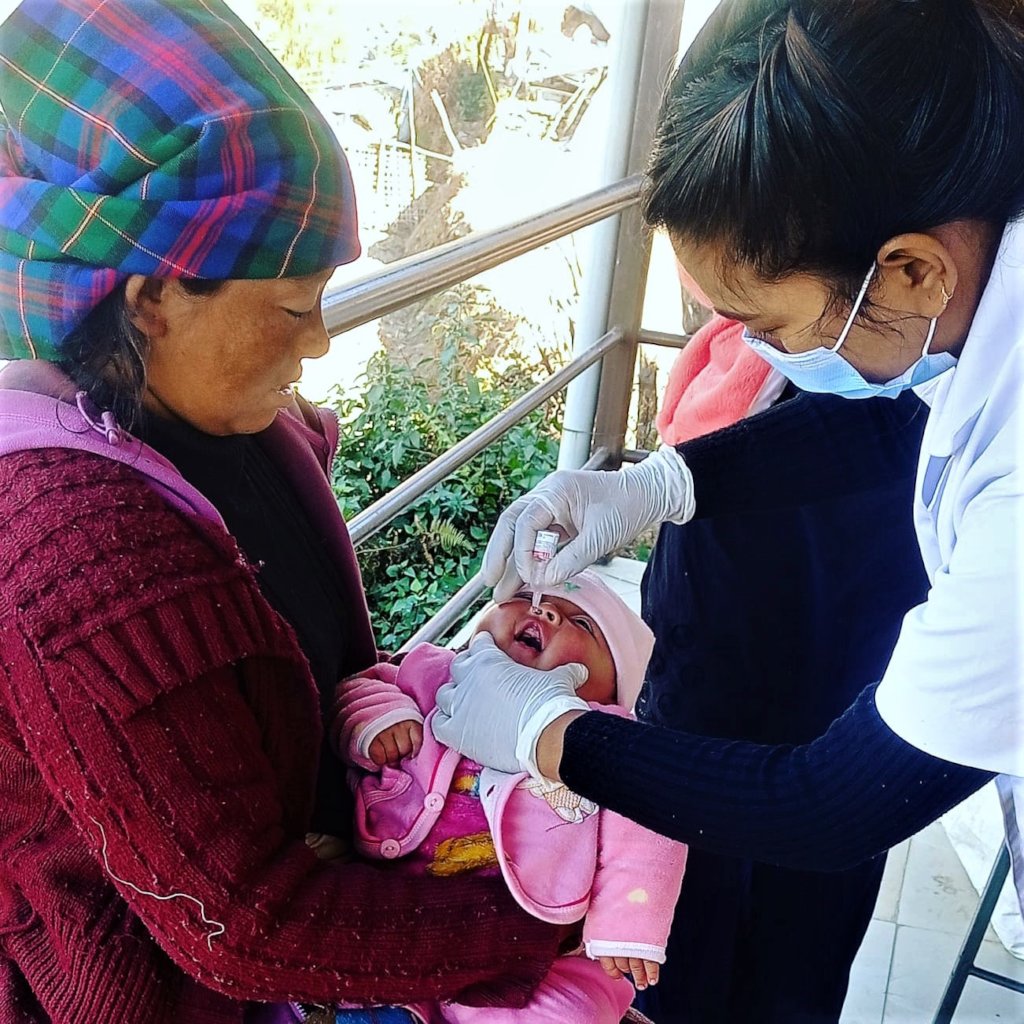 Dear Supporters,
Please find brief update from PHASE's working areas regarding COVID-19 as well PHASE Nepal community health project and other activites.
COVID-19 current Situation in Nepal (as of Feb 12)
The overall current national COVID-19 case load has reached 272, 557 with 1,707 active case, and 2,055 deaths.
Covid-19 cases in PHASE Working Provinces
The numbers of total active cases in PHASE working provinces and districts are: Karnali 14 (Mugu 0, Humla 2) Sudurpaschim 69 (Bajura 2), Gandaki 193 (Gorkha 19) and Bagmati 1,191(Kathmandu Valley 1,071 and Sindhupalchok 3).
PHASE Project updates
PHASE team in far-west including health and livelihood team and most of the central team have received the first dose of COVID vaccine and only few has minor side effects after the vaccine.
Girls Empowerment Program: GEP sessions is being held at Ganga Basic School, with 31 girls and 18 boys providing them leadership, health, career development and mentrual hygiene.
Urban health team in Kathmandu have been continuing regular health services and continued people living with disabilities home visit in alternative days and prescribe medicines as required.
Our Mugu staff, have also supported in the COVID vaccination program. Besides, they have continued to provide clinical service and engage in community awareness events like school health education, childcare training, FCHVs monthly meeting, village cleaning program, mother and ANC group meeting, community health education, child right protection training, nutrition workshop, traditional healer's orientation and public audit. They are also working with local road building groups with refresher first-aid trainings and COVID orientation.
PHASE works for sustainable improvement for the people living in remote communities. Besides clinical care to the mothers and children, we directly engage and partner with the local communities to raise awareness on essentials of nutrition, hygiene, and immunization for a healthy life. We engage them with scheduled workshops and orientation events on preparing age-wise nutritious food, educate new mothers and pregnant women on the importance of ANC /PNC check-ups, and monitoring their baby's health regularly.
As the COVID-19 situation is slowly coming back to normal, PHASE Nepal will further work on strenthening the health services in hard to reach areas and also empower the communities with other support activities.
Thank you for your support