Dear Friends,
First of all thank you very much for supporting PHASE Nepal's Himalayan Healthcare initiatives.
After 3 weeks of lockdown and our continuous endeavour to keep our Himalayan Healthcare service on we would like to send you this special updates on COVID-19 from Nepal. We hope you are in good health. Firstly, we invite you to support the fight against Corona by washing your hands with soap or using alcohol-based sanitizers frequently for 20 seconds, and taking additional precautions seriously.

In Nepal, taking into account the long incubation period (1-14) days of Coronavirus, the government had earlier extended the lock-down period further until 15th April- today it has been extended to 28th April. According to the Ministry of Health and Population's daily media briefings, about four thousand corona suspects have been tested for COVID-19 where 16 of them have tested positive. Among them, the first patient has recovered and the others are being treated in COVID response hospitals. The families and friends of corona positive patients have been traced and kept in home quarantines. Besides, patients with possible corona symptoms are being observed in Isolation wards at provincial and central levels. Many migrant workers are returning from India, so local communities have established quarantine facilities for them.

Amid this crisis, PHASE Nepal Health team is well mobilized in the remote project areas in Humla, Mugu, Bajura, Sindhupalchok, Gorkha, which have become at risk in this pandemic owing to the large number of returnee workers from India and the middle East. The health staff in the project areas are keeping the most essential services such as safe childbirth, accident cases and other emergencies from the PHASE supported health posts while encouraging people to stay indoors otherwise. To prevent the spread of COVID-19 infection, we at PHASE Nepal have been taking the following initiatives.

PHASE Nepal's Response
We are supporting communities in awareness and symptomatic diagnosis via COVID-19 health desks.

We are supporting the local government to set up quarantine facilities by ensuring the minimum standard as per MoH (Ministry of Health) guidelines.

We have procured Personal protective equipment (PPE) and have dispatched them to our health workers working in the remote areas, and are exploring the option of sending diagnostic kits as well.

Regarding regular project activities, we have postponed all the regular community-level project activities until the situation returns to normal and have focused on the emergency services only

Staff Contingency Plan is operational with prevention and outbreak plans.
Following the Government's directives, the PHASE NEPAL team in the central office will be working from home until extended lock-down dates and the health teams in the project areas will continue supporting people in emergencies, maintaining strict precaution measures. Having followed the lock-down strictly we, the PHASE Nepal team in Kathmandu, are in good health and we are in regular contact with our field team.


Your further donation in this project will support our initiatives to help prevent and respond to the possible outbreak of the infection in these remote areas as well as to keep the emergency health services in these rural health post running.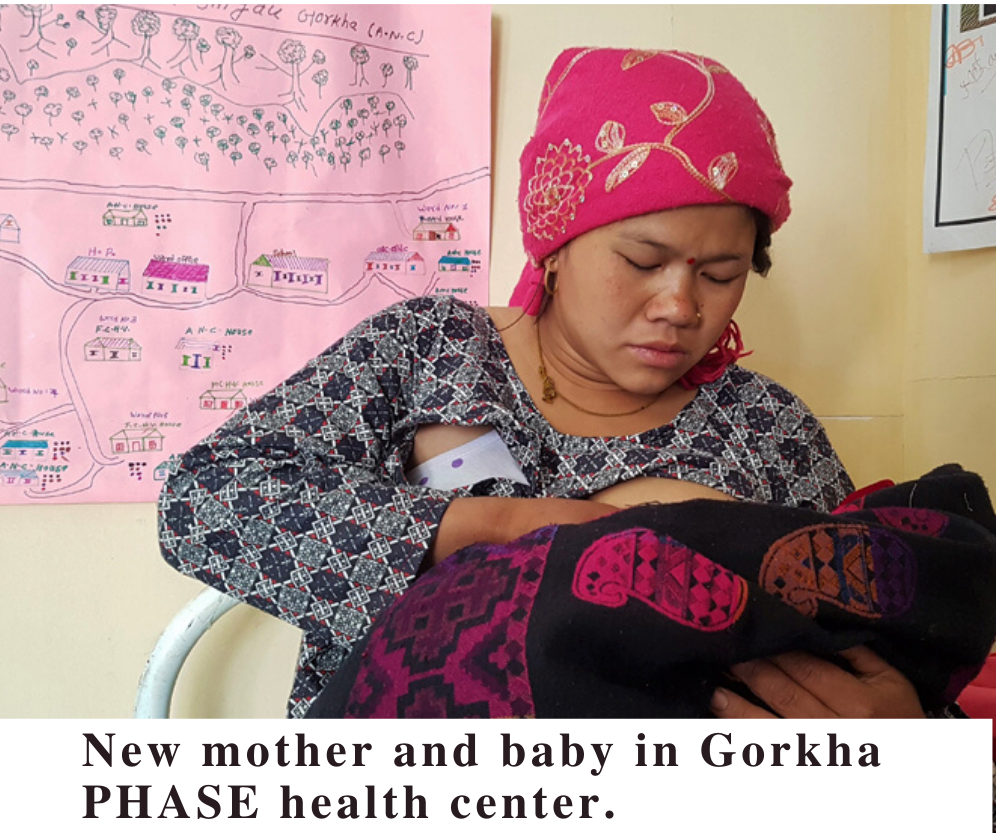 With your generosity, we are able to reach and support people in these isolated remote Himalayan villages. We will keep updating you on how your support strengthens communities in Nepal.

Thank you
PHASE Nepal Team