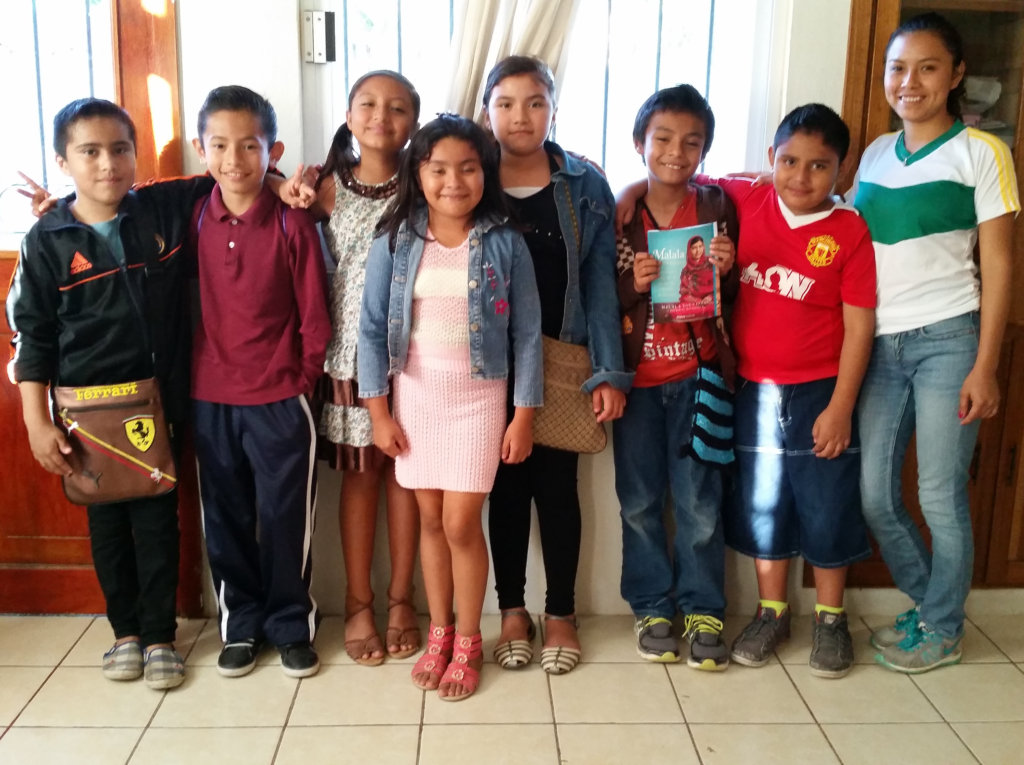 We here at Centro de Compartimiento wish to thank all of our friends who have support our program this past year. We are thankful for your support and hope that the support can continue this next year. We wish you all a very blessed holiday season and the best for this New Year. We are headed for a year of changes, we have decided to combine the two program centers into one and house all the student at one location. We have had two program locations for over 10 years, but we have recently felt that there was little contact and solidarity between the students of the two programs, because our program is set for a maximum of 24 students we decided that with new construction we can house all the students at one location and leave the other location for more community programs. So we will soon be looking for designs for the new dorms and funds to start building. We are very excited about having all the students together at one site.
We are gratefull for all our our donors and hope to get more people involved in the program, our budget is small but we have a difficult time meeting it every year. Unfortunately charitable giving is not a habit in Mexico, We are working to change this in our culture and starting with our own students in the program. They of course do not have money to donate to the program, but we have the philsophy that you can give to your community at any time, with any level of income. Funds are nice, but time is also a treasure to be shared. Many of our students come in saying, I want to finish school, get a good job and then I will have money to give back to my community. This attitude is common in much of the world, "When I have made it, I can give back". What we teach our students is that they can give back right now.
We ask each of the students to develop and implement a service project to benefit community members. This past year we were able to get a grant to buy many books and the students were fianally able to learn a love of reading, now that materials are available. They then decided that they wanted to share thier love of reading with a younger generation and sevaral students developed reading circles as their service project. Students in 4th through 6th grade from a local grade school were invited to join the reading circles. The circles are made up of eight students who meet twice a week and choose a book to read together. They sit in a circle and read out loud a chapter each session. The kids have fun with what they call "Lectura Robada", or stolen reading, there is no set turnover and a student may jump in and take over the reading when they want to. This can get rowdy and fun, if no one takes over the group leader reads for a while until another student feels comfortable reading. Not only are the students exposed to reading, but the no judgement laid back atmosphere of the groups has helped many improve their reading skills.
The favorite books this year have been, Malala - My Story and the Diary of Anne Frank. We are always looking for great books for kids that are available for readers in Spanish, if you have any suggestions we would love to hear from you and keep increasing our young readers library.
Thank you again for you support and bieng a apart of the CDC family. We love to hear from you, please send us and email and tell us about yourself and share any thoughts you have regarding the program. Have a great New Year.