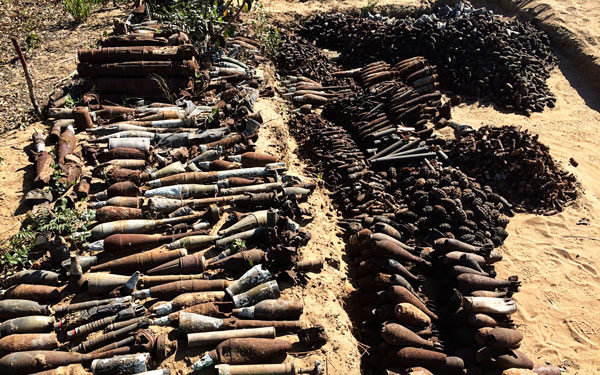 Location: Maputo, Mozambique
Items Destroyed: 39,000 items of UXO

Weight: 80 Tons

Returned Land to Local Communities: 11,463,861 square meters

Since late 2015, APOPO has been carrying out controlled bulk demolitions as an integral part of its unexploded ordnance (UXO) and ammunitions clearance in the Malhazine Complex in Maputo, Mozambique. APOPO has safely executed 17 bulk demolitions destroying 80 tons.

Mozambique's Mine History

Mozambique's landmine problem was once one of the most severe in the world, with a legacy of landmines and explosive remnants of war from decades of conflict. Tens of thousands of landmines were laid in the country during its 1964-1975 fight for independence and throughout the civil war that followed.

Living in Fear - Sam's Story

Sam is a farmer and community leader in Mozambique whose community has been terrorised by hidden land-mines left over from the war 30 years ago. He told us about his experience of living in fear:

"My family lives near pylons that were mined in the civil war to protect them from sabotage. My friend was killed trying to retrieve his cow from the mined field. Sometimes we had to take risks and farm the land or cross it for a shortcut. I found my children playing there.
Then APOPO arrived to clear the fields. They used machines, manual deminers and mine detection rats. At some pylons, they found no mines, at others there were many.
The pylons were protected by 'terror' - a terror my children have lived with all their lives and that somewhere APOPO is reducing every day. Our land is once again ours to farm and our children are safe."
Dangerous Work
Some items are highly degraded and fused making them quite dangerous and unstable while others are un-fused and appear in relatively good condition. APOPO is on an on-going basis organizing and preparing these items for safe destruction. Due to the trauma the local community suffered during the two main explosions in 1985 and 2007, APOPO is not permitted to make in situ demolitions, as it would result in mass panic in the densely populated areas directly around Malhazine. For this reason, APOPO makes the demolitions at the designated Central Demolition Site (CDS), in Moamba about 70km from APOPO's operations in Malhazine.
Future Operations
At this time, APOPO is actively fundraising to resume ammunitions clearance operations in 2017. APOPO has been tasked by the IND & CIPEM to clear two additional areas in the Malhazine Complex, and hopes to soon have sufficient funding confirmed to begin working on the new tasks in January.
Thank you for your support. We are very appreciative.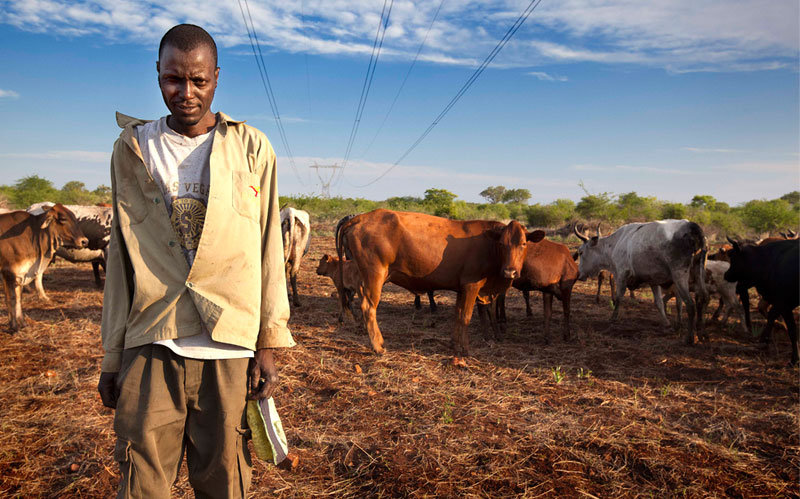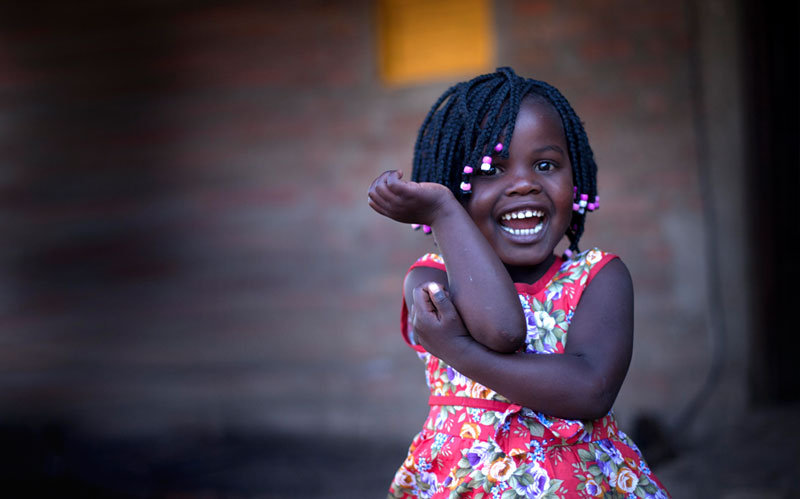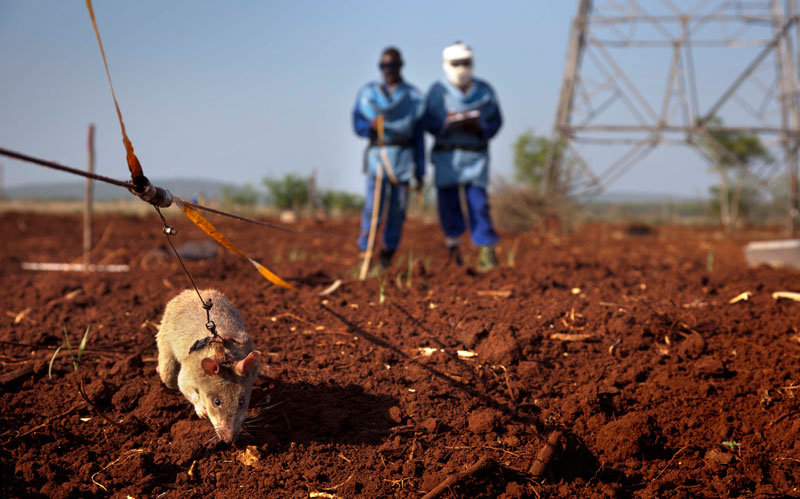 Links: