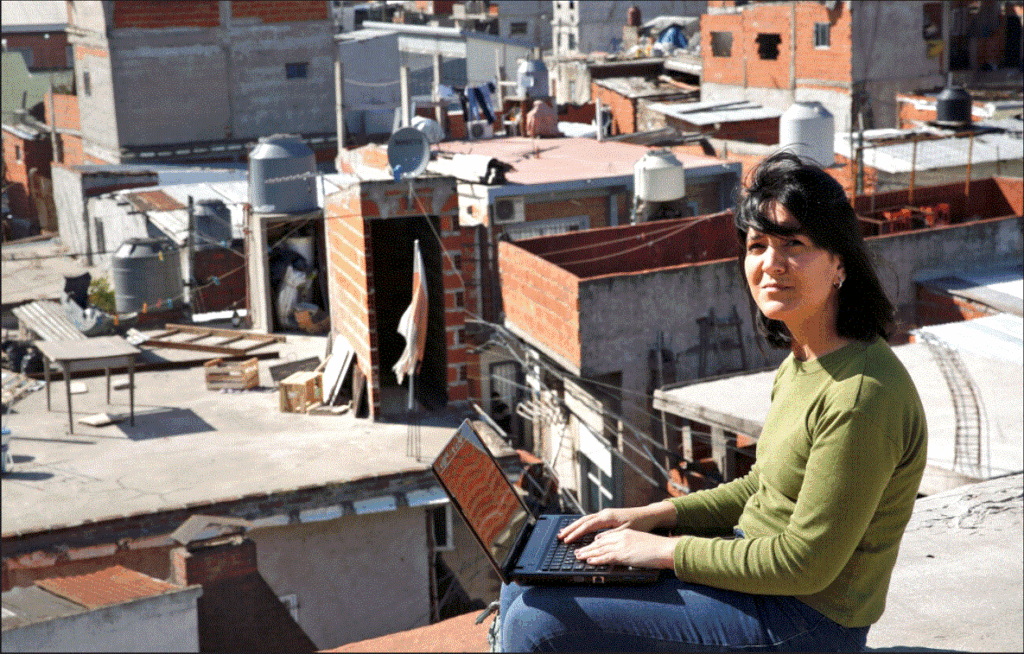 On June 24, I had the honor of participating in the IV CEPE Annual Conference of Di Tella University. The conference brought together more than 25 education experts , Government officials from Latin American countries, private sector leaders, and practitioners. The goal of the Conference was to discuss the changes that the COVID-19 pandemic brought to the education sector and the implications for future public policies. The slogan of the conference was simple and powerful: Did we learn anything during the pandemic?
Integrar participated in a session along with representatives of three NGOs devoted to education that were key during the pandemic: Cimientos, Padres Autoconvocados, and Argentinos por la Educación. Fundación Integrar was the only organization working on higher education for the very poor.

The pandemic had obvious negative consequences for our students but also gave our institution the opportunity to review many of the assumptions we had been working with. We explored alternatives that became attractive precisely because our usual channels of communication had disappeared, and we could no longer put into practice the methodologies we had been using up to that moment. For example, for more than 10 years, geographic targeting was one of the main anchors of the program because concentrating resources on well-defined neighborhoods made total sense. However, once everything became remote, location was irrelevant and we could organize students according to their areas of study or career stages, which allowed us to develop activities and content better adapted to their needs. We were also able to add resources that were unthinkable until then: some of the volunteer professors that participate in our Support Program live in Argentina but others are in Berlin or Michigan.
For our students, remote learning had at least one advantage: Buenos Aires is a very large and extended city and for many students the public transportation commute represents a time investment of up to 4 hours a day. Remote access meant that they could also choose which class to attend without having to consider the time schedule and associated safety issues. The time of the day did not matter. However, there were also problems of all sorts…
Gladys, for example, completed the last year of her BA in Nursing on the roof of her house in Villa 21-24 in Barracas because it is the only place where she has good connectivity. Diego took the Physical Education Teacher's practical exam at the McDonald's located at the entrance to Villa 31 because he doesn't have enough space or a good internet connection in his house.
However, the main complaint of the students was not related to technological difficulties but to the permanent background noise, the mixture of voices, radio, television, machinery in operation, and loud music. For this reason, almost all of them chose to study at night, when the neighborhoods are quieter.
In one of the surveys we conducted, we asked what they missed the most about their life before the pandemic. We were surprised by the number of responses that mentioned studying, going to class, to the library, meeting with their study group, or with "the friends of the facu (the department)". Being isolated, they missed their new community. The distancing had shattered what one of them defined as the "illusion of being part of the world beyond the shantytown."
This is the level at which the pandemic caused a very specific wound. Pursuing a university degree implies for our students a transformative process that goes far beyond academic content. Given that they are the first in their family to finish high school, they lack the social and cultural capital that any child of the middle-class possesses. Social distancing meant they were cut off from that universe they belong to since they decided to pursue higher education. To respond to the need of feeling part of a community united by common interests and shared aspirations, we organized large virtual meetings we called "Conversations during quarantine". "Conversations" had a purely social and playful purpose, and they were one of the most rewarding things of the past year. The obvious joy and the massive and active participation of the students was thrilling.
There was another impact we had not anticipated, and puzzled us: the technical difficulties that students had to overcome to advance in their career generated at first a lot of discouragement, but it actually did not last long. I believe that the speed with which we made available to them an arsenal of resources was key, not only because it helped them to sustain the learning curve but also because they knew that, in spite of the lockdown, Integrar was present and active. Not only were we attentive, we also conveyed to them the conviction that, despite the situation, they could meet the academic goals that were set at the beginning of the year, when everything that happened afterwards seemed like science fiction. Perhaps studying was an escape from a very restricted lifestyle and that explains why they took full advantage of each of the tools we offered them, but my team and I believe that their motivation was strengthened by the sacrifices and additional efforts they had to make to continue their studies. This explains why we had a completely irrelevant dropout rate last year, why almost three-quarters of our students met their academic advancement goals, and why all those who were due to graduate last year, did it between December 2020 and March 2021.
So, what did we learn?
1. As an institution, we learned that nothing good comes from being paralyzed because of fear and uncertainty, and that action and quick responses are key. But we always kept in mind that the best decisions and most creative innovations are always based on data and evidence, not intuitions or feelings. At Integrar, we believe that what gets measured gets managed and we always test what we think we know to confront it with data. Permanent updating, constant review of the information and systematic exploration of measurable alternatives were a compass in the volatile and complex scenario of the pandemic.
2. Understanding the role played by the sociocultural context in the transformative process that begins when a young person decides to pursue higher education, opened a whole new area of work that will allow us to offer a more articulated and content-rich program. We are very excited about this universe of possibilities that we have yet to explore.
3. We ratified what deep down we already knew: for this population the decision to pursue higher education cannot be carried out without a well defined and powerful plan for the future and a lot of determination. We believe that the additional adversity posed by the pandemic, far from intimidating a population devastated by decades of inequity, reevaluated the chosen path.
4. The pandemic forced us to embrace a technological change that was already available but we had not used. It expanded our ability to anticipate and respond to circumstances that arise daily. It also modified strategies and views that were foundational. Many of these changes will remain because they were powerful and overcoming.

If we think that education is the closest thing to magic, it is possible that technology is the magic wand that can help us open up new and greater opportunities especially for the most vulnerable. We also believe that it is everyone's responsibility.
Cordially yours,