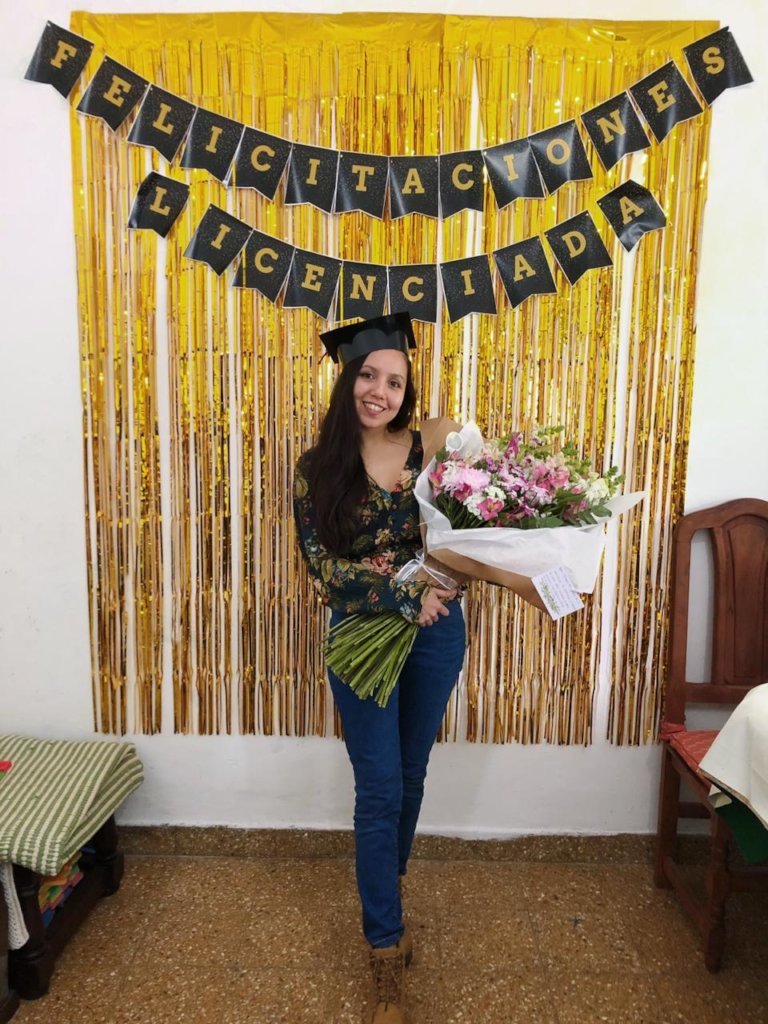 Final Report 2020
Like everywhere else, 2020 was a very difficult year. The impact of the pandemic has been brutal in Argentina. The world longest lockdown added unimaginable restrictions to nearly a decade of slow economic growth. Schools and universities were closed for the duration of the whole academic year. (In case you are not familiar with the Argentinian situation, you can find further details in the appendix).

In this context, Integrar had 2 main concerns: to provide all the support we could think of to help our students continue with their studies, and to expand our fundraising to ensure that we could support the program throughout the length of the crisis.
Between March and June, we surveyed our students to assess the impact of the pandemic and the lockdown on their personal lives, their families' income, and health. They live in overcrowded families, in very dense urban settings, unable to comply with social distancing measures and those who are employed work mostly in the informal sector. Since their neighborhoods have poor connectivity, the lockdown added layers of challenge to their ability to stay on track with their studies.
Priorities, strategies, and methodologies were revised and adjusted, to be able to help students shift to online education and thrive in this unexpected format. We launched new activities to enhance our togetherness in times of social distancing. Last year, 45 volunteer teachers provided academic support to students struggling with online learning ("Programa Clases de Apoyo"). We held 3 virtual meetings where staff and students met online to share experiences, thoughts, feelings, and ideas. These hugely popular "Conversaciones en Cuarentena" were key to strengthen the community.

To improve our student´s employment opportunities, we expanded our network: they now have access to Busencu, a new platform aiming at connecting vulnerable young professionals with first job opportunities, and we have become strategic allies with Kavak, a powerful unicorn-to-be that is in full expansion mode, and interested in adding the rich diversity of points of view that our talented graduates bring to any organization.
As for fundraising, we thought was that nobody could better understand our mission, than a conational, educated in Argentina and thriving abroad. And we were right! The generosity has been astounding: I am thrilled to report that 65% of our news donors live abroad. Most of them are expats, but some are foreigners, and we are most especially grateful for their support. I am also happy to welcome three important companies that joined in: Pan American Energy, Bodegas Esmeralda, and Compass Group.
After a challenging year, in the end, December 2020 was a month to celebrate: seven students (all women) graduated, bringing the total of Integrar´s professionals to almost 100. The drop-off rate is insignificant, and our donor base is stronger than ever.
Sometimes we look back at where we were in march, remember the complete uncertainty about the catastrophe that was unfolding worldwide, the concerns that kept us awake, the fear of not being able to respond fast enough, strongly enough … but we did it. We all made it through 2020.
None of this would have been possible without our donors. Your generous support allows us to make real our shared vision of a more equal society through education.
Your gift makes it possible that a talented young boy or girl born on the wrong side of the road, can reclaim the place in society that he or she is entitled to.
On behalf of our students and staff: thank you!


Anabella Maudet
Executive Director Fundación Integrar
------------------------------------------------------
The impact of the pandemic in Argentina
COVID-19 has hurt no region more than Latin America. With 8% of the world's population, it has suffered nearly a fifth of recorded cases and almost 30% of deaths.
Argentina was quick to recognize the danger of covid-19, closing borders, and imposing national lockdowns. It was the world's longest and strictest lockdowns. But such measures have not suppressed the disease: on October 19th Argentina recorded its millionth case and as I write this report, cases are soaring again. It is among the ten countries with the highest cumulative caseloads. In terms of deaths as a share of the population, it ranks just outside the top ten. One explanation for this is that we have one of the world's highest urbanization rates: according to the World Bank development indicator, 91% of the people live in urban areas. A large proportion of them lives in multi-generational households, where disease can easily spread.
Impact on the economy:
The lockdown has weighed heavily on the economy after a decade of slow economic growth: in the second quarter of 2020 the economy shrank 19 % compared to the same period the year before and the IMF expects it to contract by 11.8% this year, which is 3% more than South America as a whole. The government has provided emergency aid to much of the population by printing money. The resulting inflation has been tempered to 37%, by price controls.
Economic recovery will be slow. The exchange controls and the wealth tax are discouraging investment. This year several multinationals have packed up and much of the software industry has departed. Discontent is loud.
According to Unicef, 62% of Argentinian children now live below the poverty line.
Impact on education
Schools and universities were closed during the quarantine, from March to November: the whole academic year. The public education system was very slow to adapt to remote work, partly because few teachers and students have good internet access and digital skills. In terms of education, it was a very challenging year and consequences will arise in the future.
We do hope schools and universities will reopen and that the academic year will start as usual, in March.