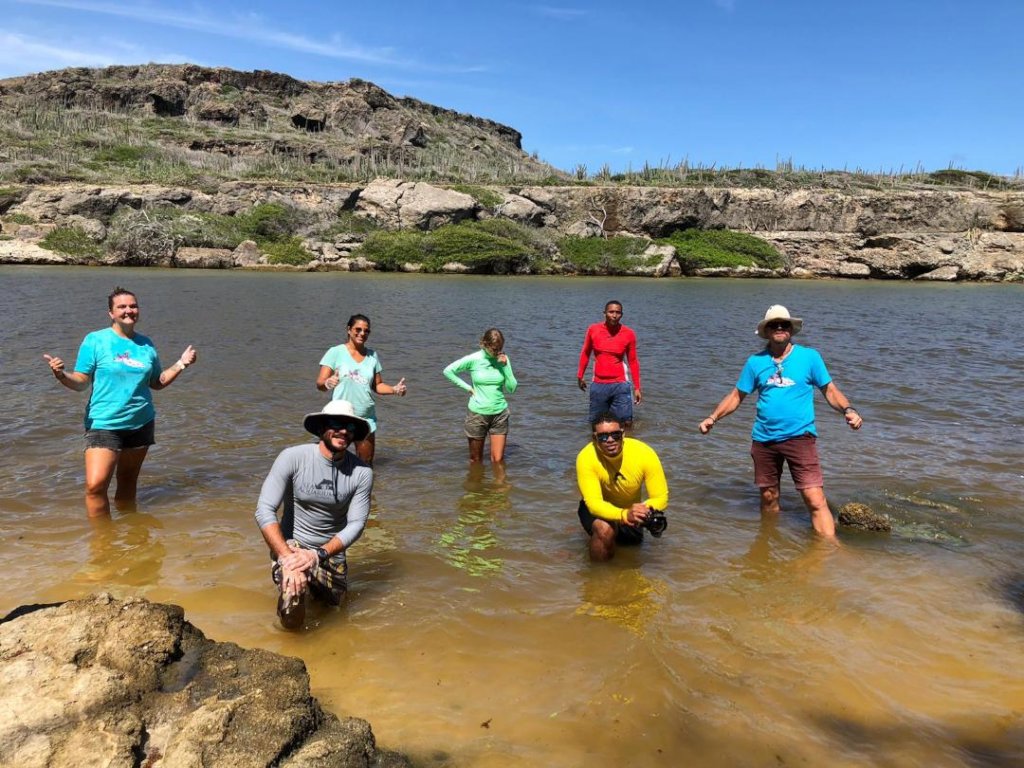 Last 3 turtles that fell victim to sargassum are now released back to the sea

Sea Turtle Conservation Curaçao (STCC), together with employees of the Seaquarium, brought 3 sea turtles back to sea on Saturday morning, 7 November. The turtles were the last 3 to recover at Curaçao Sea Aquarium after liberation from sargassum seaweed.
In the period from March to June, Curaçao had to deal with a large influx of sargassum. The North side in particular was hit hard. Sargassum is a brown algae that forms floating seaweed mats. In the open ocean, these floating mats act as hatcheries for various animals, including sea turtles. Sometimes a piece of the mat breaks off and then floats with the current towards the Caribbean. Here it ends on the coast of the islands. Once the sargassum hits the shore, it accumulates and then sinks and rot. During the decay process all oxygen is used up and hydrogen sulphide is formed, which can suffocate marine animals.
Several beaches on the north side are nesting or foraging areas for turtles. The accumulation of sargassum in these areas has had a negative impact on the turtle population, for example turtles became entangled in it, which can cause drowning, dehydration or suffocation. Sea Turtle Conservation Curaçao, a volunteer organization dedicated to the protection and conservation of sea turtles, has been able to rescue a number of turtles that became trapped in the Sargassum. The turtles were all seriously weakened and were admitted by the Curaçao Sea Aquarium after possible medical treatment. Here they could recover under professional care.
After months of rehabilitation, the sea turtles were declared healthy and returned to their native habitat. Under the watchful eye of the caretakers of the Curaçao Sea Aquarium, the animals were weighed and measured one last time and they went in a caravan of cars towards the North Coast.
Under public interest, employees of Curaçao Sea Aquarium volunteers from STCC released the three turtles into the sea. This brought an end to the aftercare that was needed after the sargassum rescues.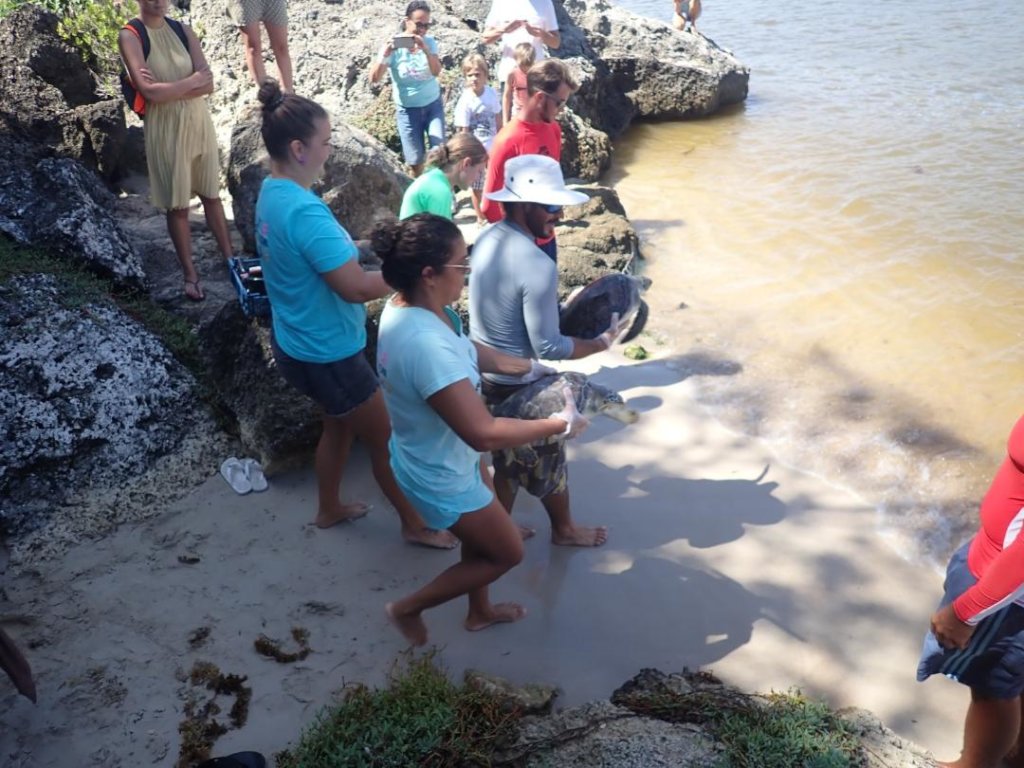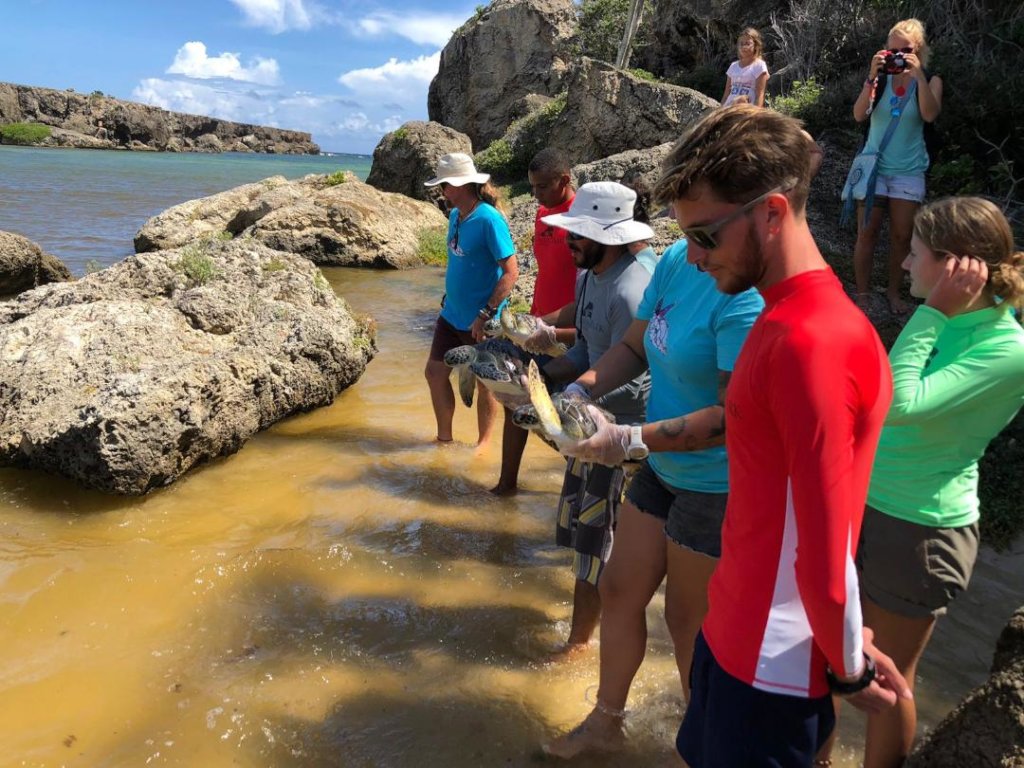 Links: