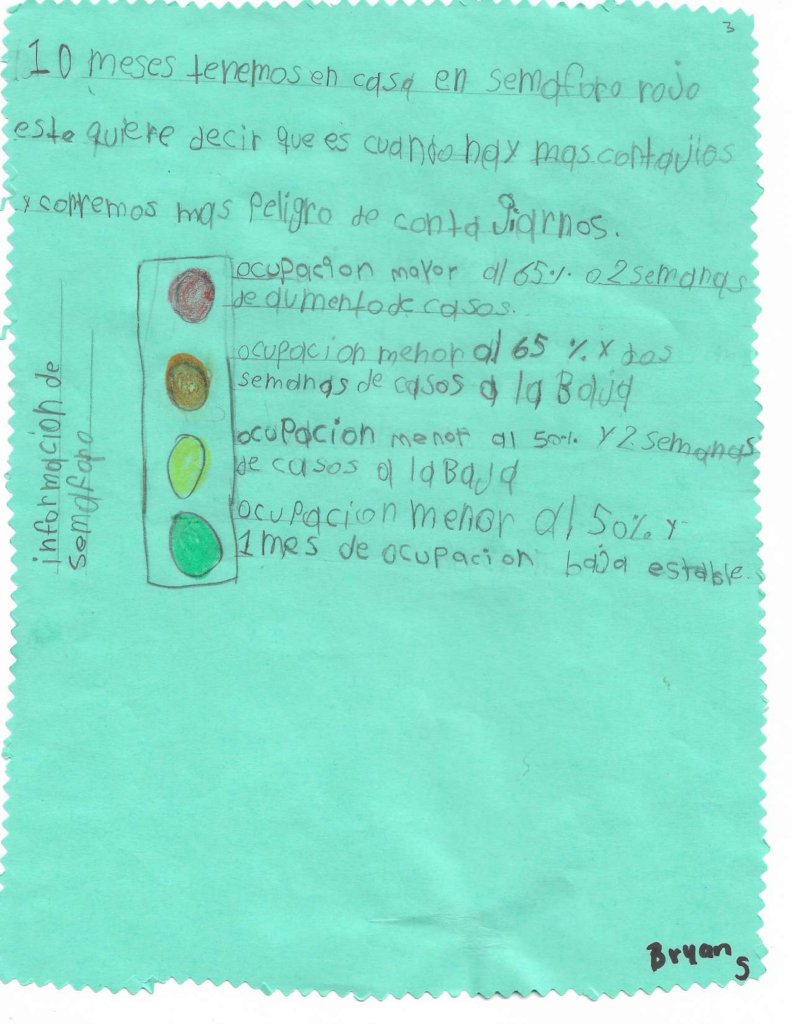 Hello,
A year to date we still struggle to recover from Covid. Abiding by all the laws and safety measures we have managed to remain in contact with the children. However brief, we continue to check on their welfare, keep the families informed of the changing restrictions, offer a snack and supply an activity to work on at home. It is bare minumum compared to the many classes and workshops and activities we once could offer and participate in.
We are seeing Covid consequences. Many families in San Miguel Viejo do not have internet. Some barely have electricity. Many kids are losing interest or just cant keep up in their school work. The lack of academic learning and often the only socialization or contact with friends and outside opportunities, has affected, not just the children but the entire the community.
We decided to have an essay contest or a picture drawing contest, depending on the childs age to afford them an opportunity to talk about their experience during this pamdemic. You will see some examples below. They are very telling.
Social connections are important to happiness, health, and feeling connected to society. Lack of these connections and isolation can lead to depression, decreased self esteem, cognitive decline, substance abuse, just to name a few effects that can set in, early on. We are so grateful for your continued support. We are ready, we are anxious, the children are anxious. We are hopjng that April 30th which is Dia Del Nino in Mexico, we can celebrate them the way they deserve to be recognized.
This year we continue with delivery of activities but also we will start using integrated and interactive learning processes, outdoor lessons with health and safety measures, to foster the life-skills needed to prepare the children and improve their critical thinking, problem solving, collaboration, communication and creativity skills.
Ojala Niños is a place to learn; space, materials, ideas and guidance inspire every child to find their joy and their purpose!
Please continue to be safe and kind. On behalf of all the Ojala team, we thank you from the bottom of our hearts.
Betty Lopez