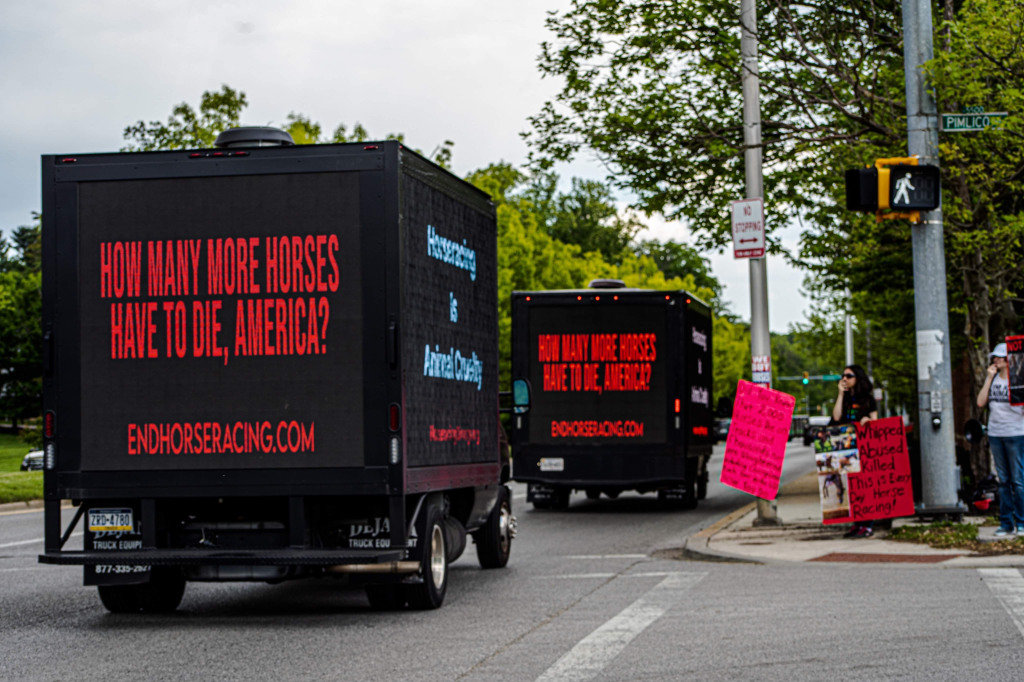 Dear Friends of the Horses,
We are very excited to announce our Triple Crown Billboard Campaign!
But first, I want to share with you two major victories Horseraicng Wrongs has had in the past couple months in the fight to end horseracing.
Horseracing Wrongs founder and president Patrick Battuello worked with the Philadelphia Inquirer to change the narrative in the fight against horseracing subsidies in Pennsylvania. Patrick's many conversations with Inquirer journalists and editors resulted in a front page article on Sunday, March 25, 2021, entitled, "Death at the Track."
The following week, the Inquirer's Editorial Board wrote once again about the subsidies gifted to PA's horseacing industry - but this time, for the first time, they talked about the cruelty and killing. In fact, the Board called for racing to be "put out of its misery." A major victory!
Sign the petition to end horseacing subsidies in Pennsylvania here:https://www.change.org/p/governor-wolf-end-the-subsidized-abuse-and-killing-of-horses-in-pennsylvania
Second, our team once again assisted local advocates in defeating a bill that aimed to introduce horseracing in Georgia. Last year, we helped defeat a movement to reintroduce racing to Massachusetts. Thousands of lives saved!
Saturday May 1st, Horseracing Wrongs rolled out a new billboard campaign to be displayed during all Triple Crown races to bring awareness to the fact that horseracing kills horses!
On the day of the Kentucky Derby, the front entrance of Churchill Downs, and the city of Louisville, Kentucky were asked the question: How many more horses have to die, America? with the call to action to end horseracing on two mobile billboards!
The campaign will continue in Maryland on May 15th and in New York on June 5th - the other two high holy days of horseracing - to grab media attention and the attention of onlookers as we bring awareness to the daily abuse and killing of horses in the horseracing industry. This is the first time in history there are six mobile billboards at all three Triple Crown races to educate the public that: Horseracing is Animal Cruelty!
We can't do all this without you!
Your ongoing partnership allows us to continue our work to end horseracing in the United States, by providing vital support as we continue to investigate and expose cruelty, facilitate rescue, and empower local advocates to be an effective voice for the horses.
Every day, our team works hard educating the public, pressuring corporate sponsors, contacting politicians. You help by sharing on social media, protesting and supporting our campaigns as a regular or monthly donor!
Thank you for helping the horses, and for being a part of this amazing community. Together, we can #EndHorseracing.
Nicole Arciello
Executive Director
Horseracing Wrongs
nicole@horseracingwrongs.com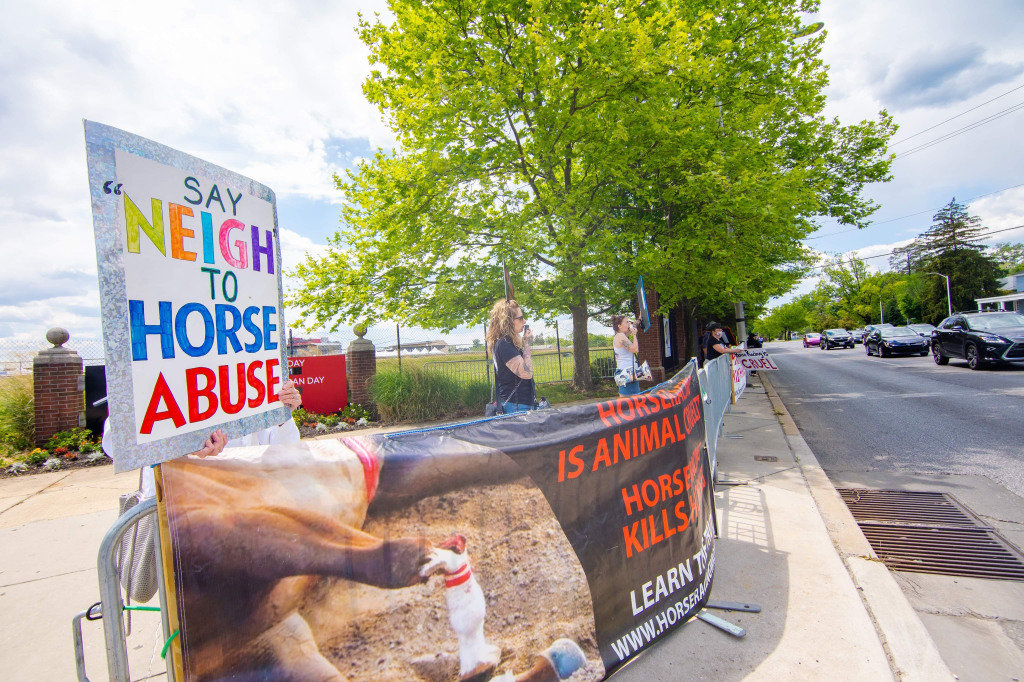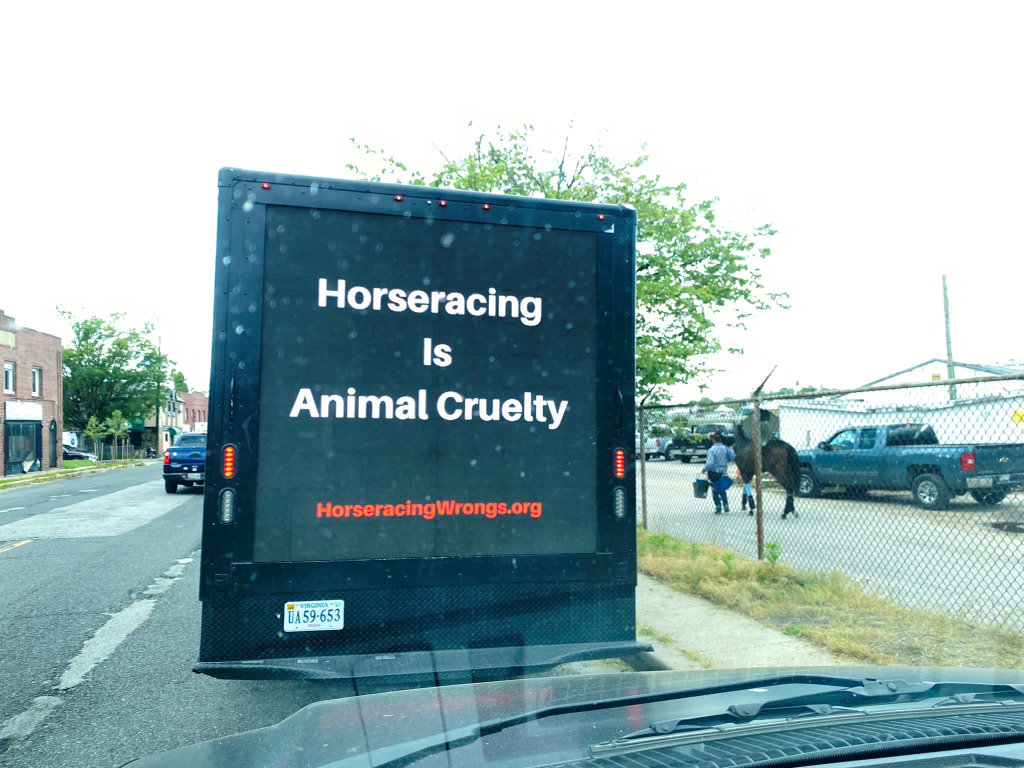 Links: