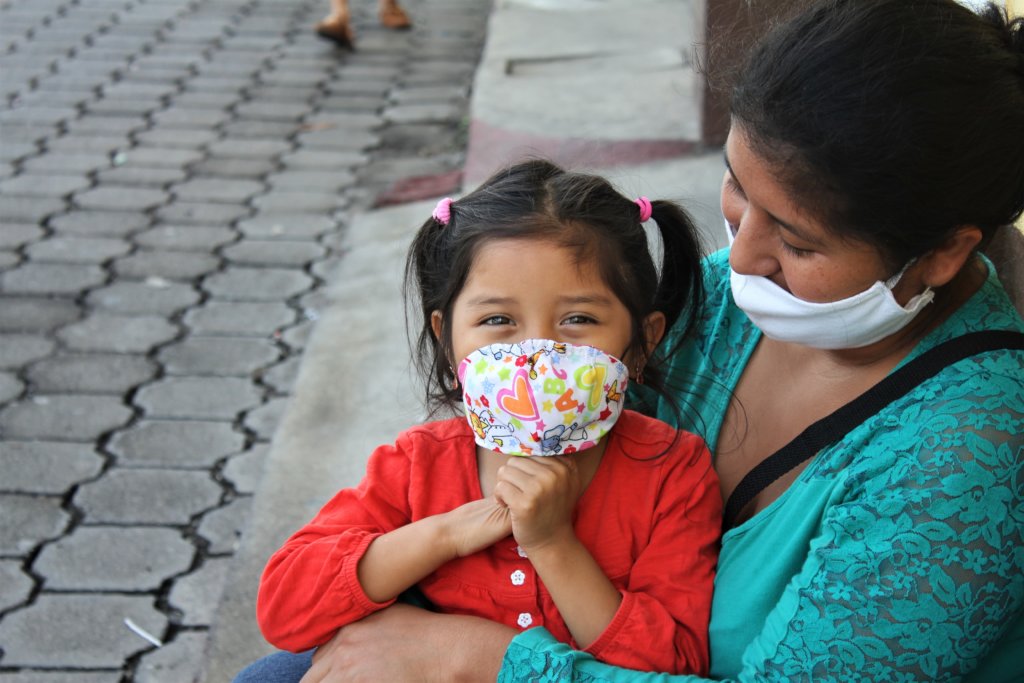 In some ways, 2020 devastated us; in others, it galvanized us.
Although GlobalGiving helped students from Nairobi, Kenya to Connecticut, U.S.A. continue learning, fueled local responses to natural disasters worldwide, and fostered climate action through projects that planted mangroves and harnessed solar power, the pandemic was the most all-encompassing challenge we faced.
COVID-19 has impacted all of us. Personally. Professionally. Profoundly. In early April, the news that my uncle and godfather died from COVID-19 shattered my family. That was, unfortunately, only the first of a series of losses in my extended family. I was struck by how many people around the world were facing similar loss and grief, and especially how many were doing so at the same time that job losses and lack of childcare took away basic assumptions about how we lead our lives.
At GlobalGiving, we committed to adapting the way we meet our mission.
We couldn't allow anything to impede community-led change—not even a virus that has changed the world.
As we tried to adjust to a new reality and the pandemic's compounding effects on communities everywhere, the sweeping racial justice protests made us rise up and reassess. We wanted to rally behind our partners and take a stand. But we also realized that we have work to do. We dove into that work for the remainder of the year. Preparing to audit all of our programs for implicit bias, prioritizing the visibility of our partners engaged in racial justice work in the United States and internationally, and identifying, naming, and addressing how philanthropy broadly (including ourselves) plays a role in structural racism was a start. That led us to create a new racial justice cause for support on our website, curate more content that amplifies the true voices of our partners who are rooted in this space, and commit to promoting equity across our organization and in the world.
But it's not a task that we can simply check off a to-do list. "Our commitments are not enough to undo systems created and reinforced over hundreds of years to oppress Black people in the United States. It will take all of us, working hard every day, to create a future free from racial injustice," GlobalGiving Director of Programs Michael Gale wrote. That work is only part of our contribution and part of our continual process of learning and growing.
We kept learning and growing as Election Day neared in the U.S., and we wondered how we could offer more support and stability to our community. Meanwhile, many of our partners around the world were responding to floods and famines, helping workers survive the blow of lost wages, and serving people in their communities through the upheaval.
Distance, divisions, and disasters defined 2020. They threatened our ties and tested our solutions. Luckily, we're tightly knit—and dogged.
And, thankfully, we were strengthened by a level of generosity we've never seen before. From the person who gave the extra they had in their pocket to the corporation that contributed to a grant program, we saw an outpouring of support. Those donors helped our nonprofit partners continue their critical work on the front lines as they continued their fight for the causes closest to their hearts, such as gender equality, wildlife conservation, and human rights.
Their generosity added up to $105 million for vital work by our nonprofit partners in 2020—a goal that was once so enormous GlobalGiving staff referred to it as the BHAG: big, hairy, audacious goal. We saw that BHAG on a wall near our lobby nearly every day back when we worked from our office in Washington, D.C. When we started working from home in March, we thought we were a long way from the milestone. And we certainly didn't think we would get there during a pandemic.
But that monumental number is not about us. It happened because of you.
Thank you for being the light in a long, dark year. Thank you for making it possible to reach new heights and keep going.
2021 started with another set of challenges and changes, but honestly, we're hopeful for what's ahead. We're ready for another year with audacious goals that seem daunting—until they're achieved.
The trials of 2020 came with tremendous growth. And lessons learned. And room for improvement. And new techniques and tools. And so many successes that remind us of why we believe in the principles of community-led change, Ethos, trust-based philanthropy, flexibility, and empathy.
The deluge of difficulties tested us. But we didn't fail—at least not miserably or altogether (failure is part of our framework, after all). We reached milestones, set new records, and saw what we could accomplish in the face of the most serious challenges.
As we chisel away at the long-established status quo of aid, philanthropy, and disaster response, we're seeing our ideas and efforts make an impact. That's all the fuel that we need to keep moving toward bigger goals and greater influence for our 3,500+ partners around the globe.
We know a better world is possible, and we are set on creating it. All we need to move beyond GlobalGiving's impact in 2020, is you.
With gratitude for your partnership,
Alix Guerrier
GlobalGiving CEO
Attachments: