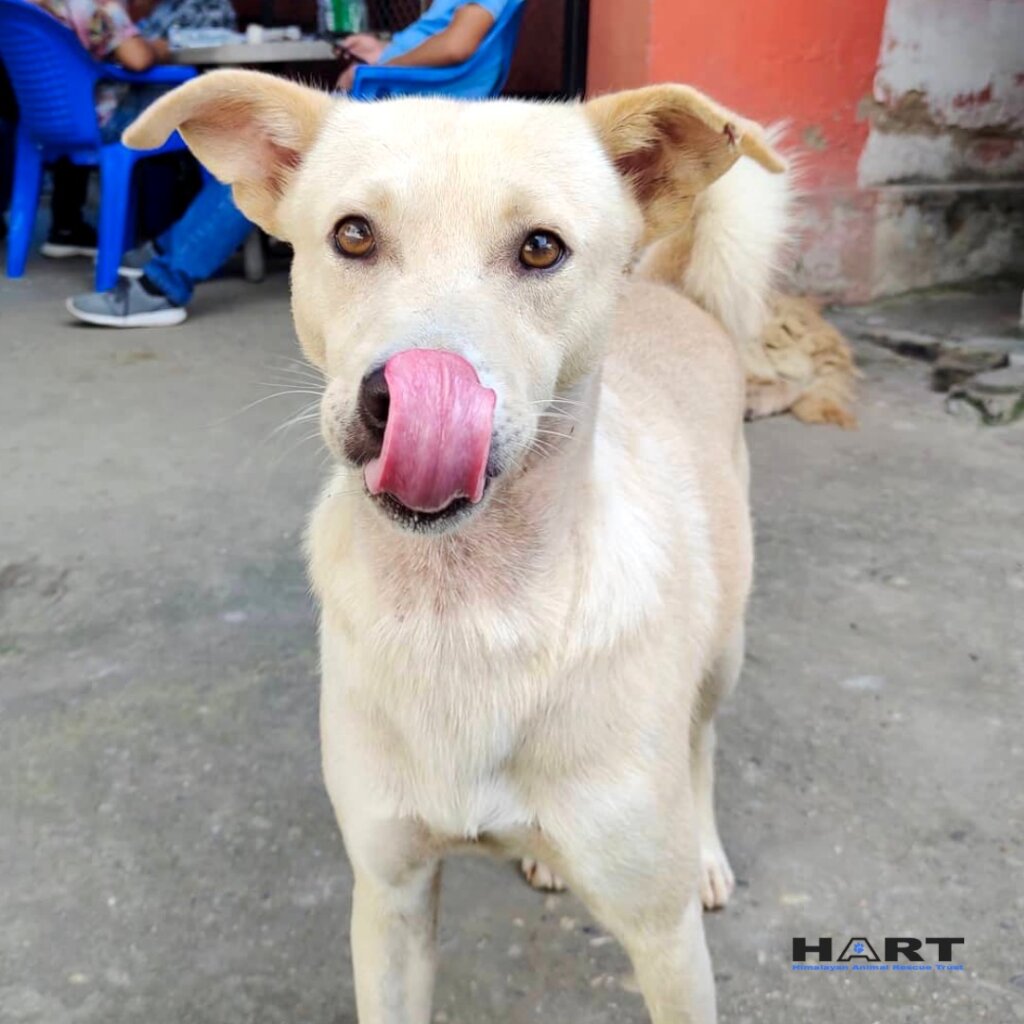 Dear Supporters,
It's been a busy few months with a higher number of rescues that usual. Our most recent is Spotty, pictured above, he came to us from the streets of Chaubiskothi, Bharatpur. He has a massive laceration around his neck and at first glance it looked like a knife wond. It turns our someone had but a rubber band on his neck that has cut through the flesh of his neck causing the lacereation. The team removed the rubber and cleaned him up with a few stiches and he has now made a full recovery. He will be neutered and vaccinated against rabies next week and then will join his other fur-friends looking for adoption.
Funding permitted which comes from the incredible donations you make we have plans for the following outreach activities:
Upcoming Satellite Neutering Camps
a. Birtamod town.
b. Madi village
c. Kawasoti village.
Two of the three neutering camps will be conducted in partnership with the respective Municipalities. We will provide technical support (staff, equipment, motors to transport animals and will cover 50% of the medical supply cost. Where as the partner local authority will sponsor 50% of the medical supply cost which allows our donated funds to go much further so we really do value these partnerships with the local authority .
In Birtamod town we are expecting to at least neuter 50 female dogs. A local lady has been feeding these community dogs and has reached out to our team and has helped with some local funding to assist with this event as our funds are a little tight.
We will then funding permitted atend the other two locations but these camps will need to be done before the monsoon. We are aiming to conduct camps
Mass Antirabies Vaccination (MARV) and Dog Census Campaigns.

Our team conducts annual MARV in two cities of
Nepal
, Pokhara and Bharatpur. We use application to record the data. The app has inbuilt calculator to get population estimate of the area as well as to check whether or not the 70% threshold vaccination is met.
Likewise, the Dog Census is being conducted in Pokhara now.
Both these campaigns gives us baseline data of the percentage of dogs that our team has sterilised so far in the city, as well as to gauge the health condition of the free roaming dogs living in the vicinity.
Busy times ahead and we really value your support!