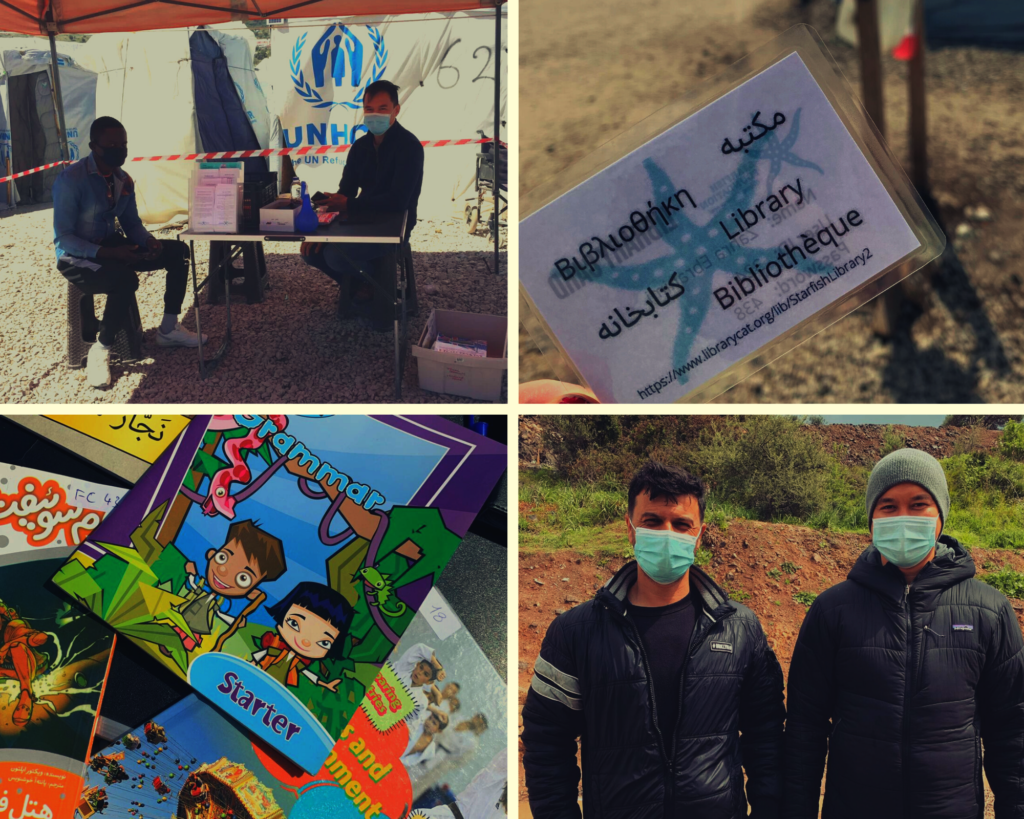 Hello!
Let us introduce you to some of our library team working in the RIC Lesvos camp: meet Habib, Mega, Sajad, and Arnold (pictured above).
The smooth running of our library project within the camp would not be possible without the support of our team of resident volunteers. Managing the library station each weekday, they ensure that access to books and learning materials are available to those living in the camp, and are on hand to help people register onto the library system, process library cards, and hand out book orders.
With their support we have been able to register nearly 400 people onto our library system so far and give out 1275 books in the camp. The items being checked out range from novels, language learning books, poetry collections, DIY based books and everything in between.
As we mentioned in our last report, the demand for Farsi (Persian) - English books remains high. The latest figures from UNHCR note that 70% of the camp's population are from Afghanistan, and therefore, Farsi is one of the most widely spoken languages within RIC Lesvos. Due to this, we placed an order for 150 additional Farsi books.
As always, we send a massive thank you for your ongoing support, and if you all could share this project with friends and family to spread awareness of our library project on Lesvos, we would be incredibly grateful.
We will be in touch again soon with more updates!
The Starfish team