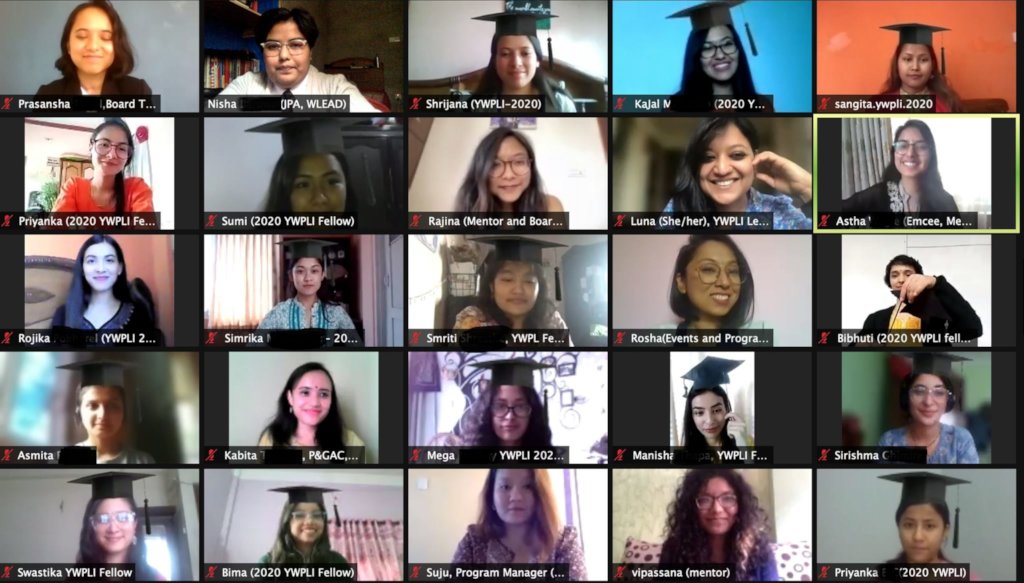 Women LEAD's Young Women's Political Leadership Institute (YWPLI), an 11-month long course, aims to equip politically ambitious young Nepali women (19-25years old) with the fundamental knowledge, communication and analytical skills, professional experience, and networks they need to engage in Nepal's politics in a meaningful way.
Despite the pandemic, the 3rd iteration of Young Women's Political Leadership Institute (YWPLI) kicked off virtually in July 2020 with 20 young women (aged 18-25). Owing to the pandemic, most components of the 11-month program were conducted virtually. Throughout the program, our YWPLI Fellows participated in various program components such as - two-week-long Politics Institute, internship at local or government agency under women leaders, advocacy week, and (not limited to) professional development week.
As a part of the program, our 2020 YWPLI Fellows (in groups of 4-5), conducted their own advocacy projects virtually between April and May 2021. The fellows participated in a week-long advocacy training which helped them identify problem statements and design their own projects.
This year there were four advocacy projects with themes and project objectives such as - creating a platform for meaningful and healthy debate/discussion on gender equality among people aged 16-40, a campaign that encompassed a photo exhibition, and a panel discussion that aimed to address the struggles faced by domestic violence survivors in Nepal and explore their narratives through their lens, economic empowerment at the local level and forming a mini-library accessible to the children from a rural municipality.
On May 29, 19 YWPLI Fellows graduated from the 11-month long Young Women's Political Leadership Institute (YWPLI) after successfully completing all the components of the program. The event was conducted virtually keeping in mind the ongoing pandemic.
Priyanka, one of our 2020 YWPLI Fellows says, "Initially I used to dream of becoming the deputy mayor of my municipality but now as a YWPLI'20 Fellow, I aspire to be the Mayor of my municipality".
Our 19 2020 Fellows are now a part of our alumni community and will receive ongoing professional opportunities as they move ahead in their leadership journeys.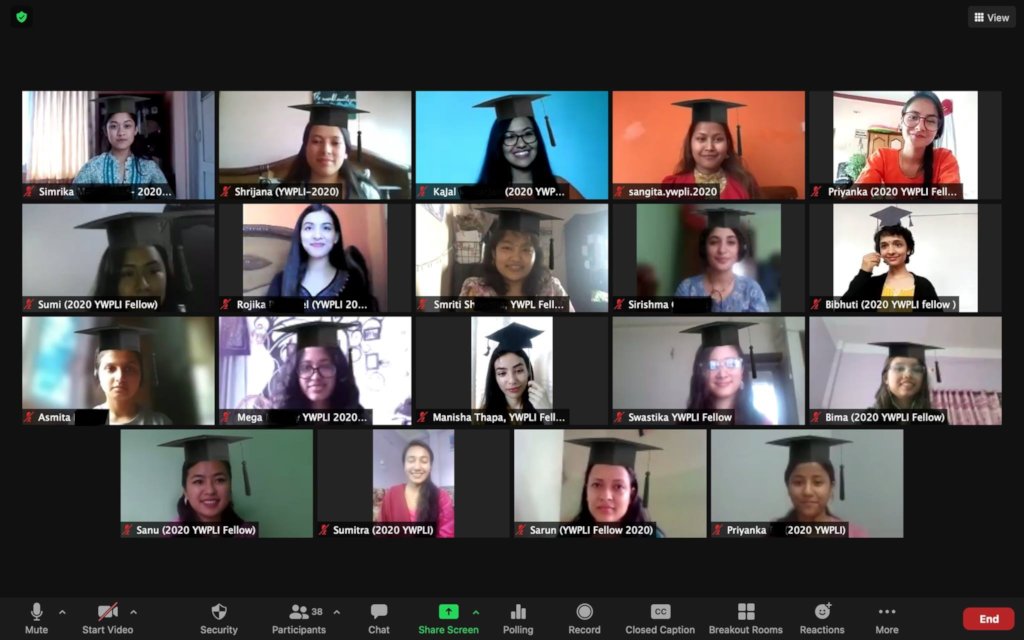 Links: