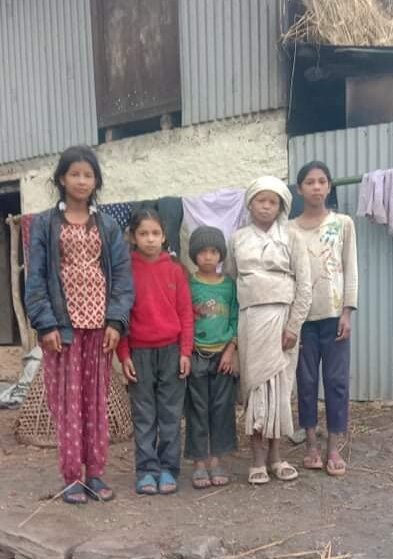 THE CASE FOR PORTERS AND ONE FAMILY'S STORY
WELCOME, SUJATA TO SMALL WORLD CHILDREN'S HOME
During an Everest trek in late May, just two weeks ago, the Karki family lost their father, a porter, to sudden death from altitude sickness, leaving the family of four children and their mother destitute and facing starvation. After The Small World was alerted, we placed the eleven-year-old girl, Sujata, with her mother's permission, in the Arhaus Children's Home in Solukhumbu; the youngest child, nine years old, is being sponsored at home. For the other two children, fifteen and thirteen years old, we are seeking assistance to support their enrollment in the local school a half-hour walks away and for essential support for their mother and home.
As is commonly known, Nepal is famous worldwide for its magnificent mountains and has become a revered destination for international mountaineers and trekkers; the successful ascent of Everest, the highest mountain in the world, is a symbol of ultimate achievement within their ranks. However, it is highly doubtful that their dreams of "bagging the peaks" of Nepal would be attainable without the indispensable assistance of porters who carry heavy burdens on the grueling ascents. Because of their poverty and often dire circumstances, the porters accept untenable conditions, and inadequate compensation for their life-threatening labors, and are generally taken for granted without consideration for their health and welfare.
Every year, there are about a dozen porters that lose their lives on the job, with others losing their livelihood due to injuries sustained on the treks. According to Mr. Khum Subedi, the President of the Trekking Agent Association of Nepal (TAAN), porters are severely challenged by inadequate diet, clothing, health care, and checkups, and little to no support from trekking organizations that employ them; further, when organizations offer discounts, most tourists have no idea that the porters, before anyone else, are the first to bear the humiliation of reduced payment in, by Western standards, their already paltry pay.

To help break this glaring example of the cycle of poverty in Nepal, we believe it is vital to support today's children with an education, providing them with qualifications for a better life and self-respect inconsistent with demeaning conditions.

In the meantime, it would seem essential and rightfully humane to grant and provide today's porters with the respect and gratitude they have earned and deserve, along with provisions for their health and well-being as human beings instead of beasts of burden, if for no other reason than for their continued availability that is so essential to trekkers and mountaineers. It would seem highly advisable as well for trekking companies to display transparency about their treatment of the porters so vital to their trekking businesses. Their clients would want to know.
DONATE TO US
Namaste! & Thank you !!

Karma Sherpa
Executive Director & Co-Founder
*The Small World*
Email: karma@thesmallworld.org
www.thesmallworld.org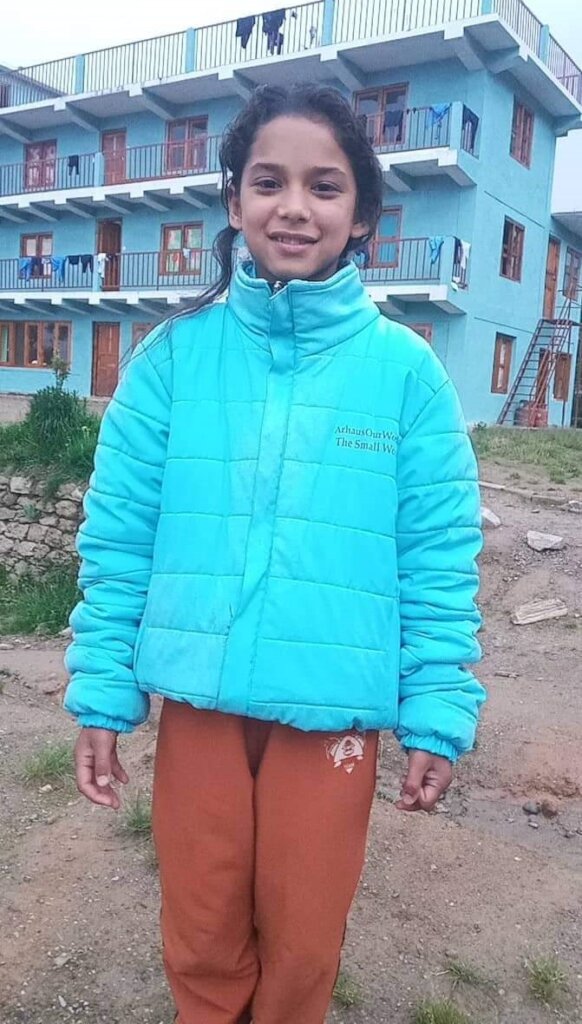 Links: