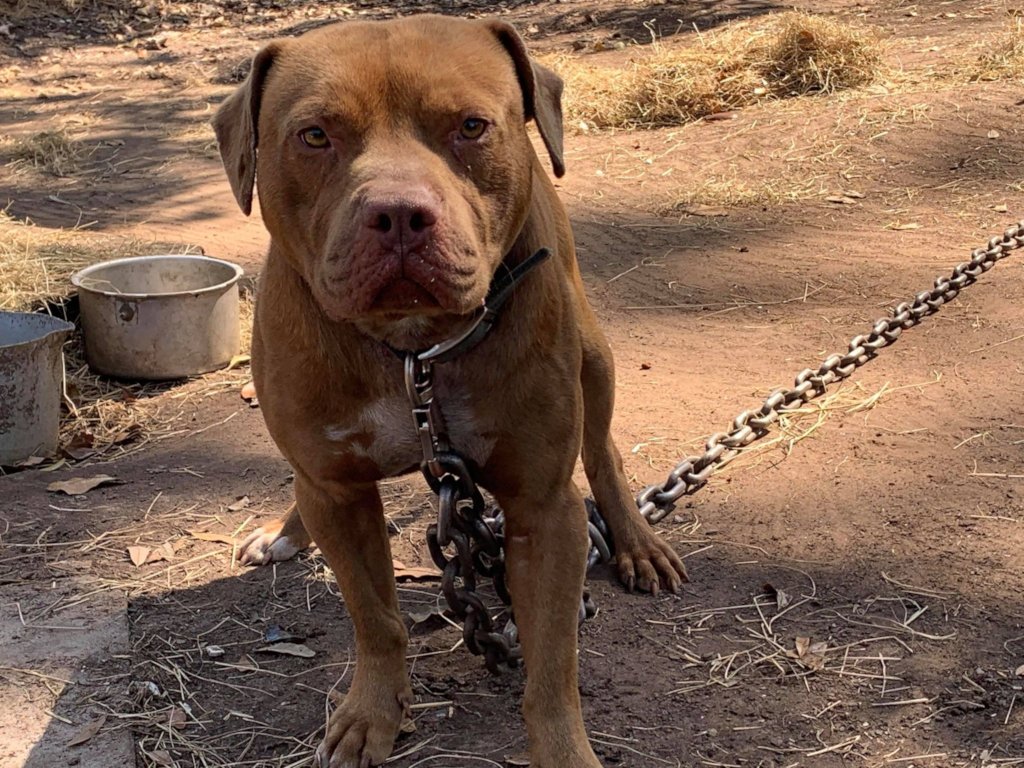 For Guardians of Rescue, it never ends...
Getting suffering dogs off chains is one of Guardians principal projects. Although we help animals in many other bad situations, this is a problem that never ends. It's one we can count on always being there to solve. That's why we do everything we can to win more friends and supporters for the many, many dogs who are helpless at the end of cold metal restraints. Although we are ready willing and able to do the heavy lifting to improve the lives of tethered dogs, we can only keep this mission of mercy going with the support of many dog lovers who also refuse to ignore the dogs' plight.
As we've explained before, we do the most for the dogs that we can. If we can get the person to bring the dog inside, we will. If we can get the "owner" to give us the dog to find him or her a new loving home, we will. If that is not in the cards, we get permission to build a nice run or kennel which gets the dog off the chain and into a fenced area to be able to move around without a weight around his or her neck. We also build them a sturdy, warm insulated doghouse, with a special heating pad to help them endure the cold weather. This little bit of care is life-changing for a dog who has been trapped in despair at the end of a cold and unforgiving metal jailer.
Since we last updated you, we have been working nonstop, as usual, to help as many dogs as possible. There have been many, and we'd like to share a couple of examples which show how your support has worked wonders for deserving dogs in a variety of chained and tethered situations.
Sometimes, being stuck on a chain is just part of an overall life of abuse and neglect...
Recently, we rescued over 82 tied-up and frightened, hiding dogs from a flood zone on a mountaintop. This has been a dog dumping ground for many years.
Guardians was contacted by local authorities about this bad situation in Mingo county, West Virginia. People kept dropping off dogs, and there was no one to provide for them. There was no food or drinkable water. Some dogs were injured. This was a really bad situation for these animals. The soil in this old mining town is toxic, and the dogs were exposed to it 24/7. Between the cold, the chains and the lack of food and shelter, these dogs would have continued to suffer every single day they somehow survived. Periodic flooding puts any dogs abandoned there in an even more perilous situation.
As well as getting these dogs out, given medical attention, and into adoption programs, we are also working with the authorities to see that no more dogs are dumped at this location, as they have been for years. Fortunately for these dogs, the support of caring people like you gave them a new chance at a happy and loved life.
Another recent case called for us to remove eight chained dogs from an Alabama property where they had lived miserably like this far too long...
Imagine being tied up, 24 hours a day, 7 days a week, month after month, year after year, to a heavy chain spiked into the ground. All around you, you see other animals moving freely and people walking by, but for some reason you can't understand, your world is a few feet of dirt. Every day you have to deal with the elements, mosquitoes, ants, fleas and flies, with no relief. They mercilessly attack the sores on your neck caused by the heavy chains. Imagine the mental frustration and psychological damage it does to you as you languish there 24 hours a day.
What did you do to be punished like this? ....Nothing!
Now, with your help, these innocent dogs are no longer on this nightmare property where they suffered. Instead, they are moving toward a new life—a real life, no longer chained like bicycles. They are going to real homes with people who care about them. They will, for the first time in their lives, get what any caring person would provide—clean fresh water every day, whenever they are thirsty, and good food whenever they are hungry. They will never again have to suffer from the elements above them or the cruel people around them.
Guardians takes on the complicated cases that no one else will, and does everything possible to stop the suffering that no one else does. But we are well aware that we are only the hands that do the work, and that the many people out there—like you—who feel about dogs the way we do, are the true heart and soul of these rescues. For that we are deeply grateful.
Together we save them,
All of us at Guardians of Rescue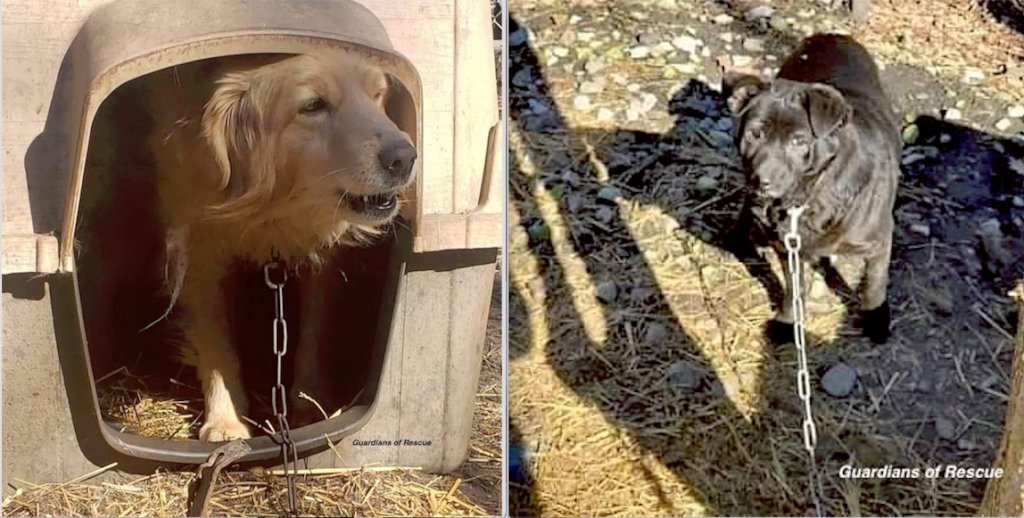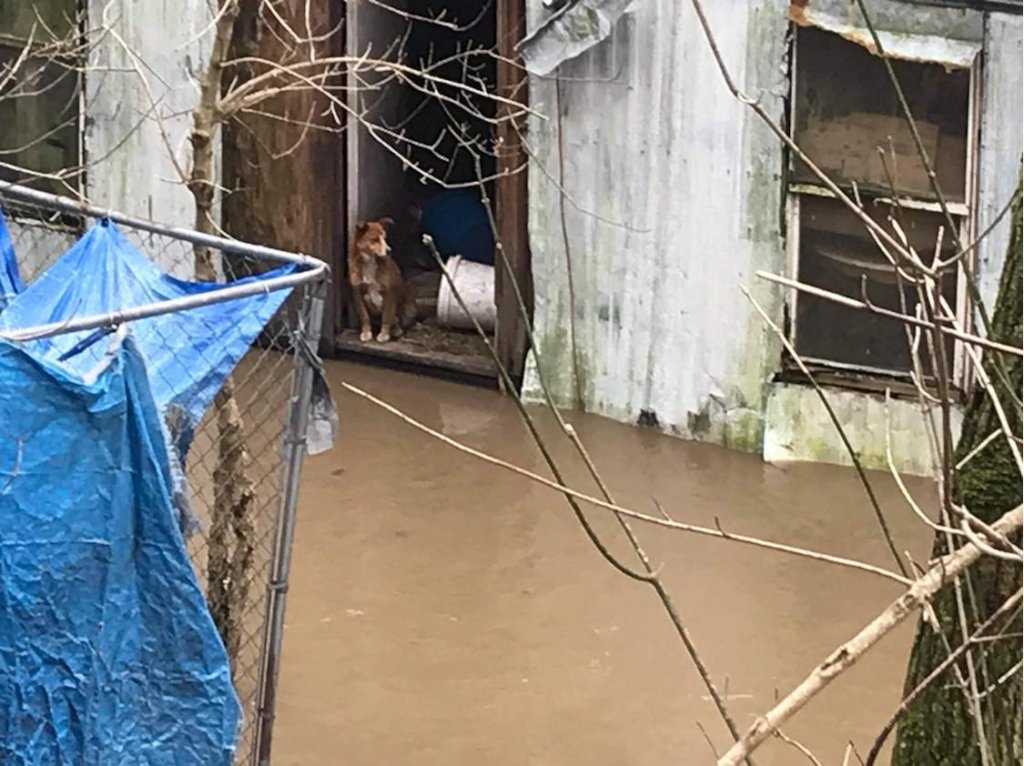 Links: