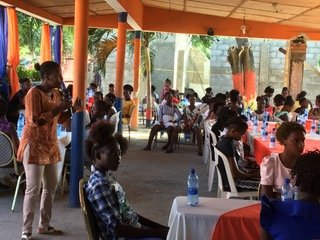 The World Health Organization (WHO) has designated 2020 as "The Year of the Nurse and the Midwife." To say that 2020 was challenging is an understatement. Challenges ignite opportunities for growth and change. Together, in 2020, we navigated a pandemic, an economic downturn, rising political and social unrest and insecurity, food insecurity, and stood up to fight gender-based violence.
In my last report, back in October, I told you about our plans for the last quarter of 2020. Thanks to your support, here is how it went...
International Day of the Girl-- October 8
This year's theme: "My voice, our equal future"
FAHM was overjoyed to partner with Grace Community Birth Center (GCBC) in Terrier Rouge, located in Haiti's north east region, to amplify the voices of Haitian girls in honor of the International Day of the Girl. GCBC was founded and is directed by the dynamo Haitian Midwife, Ninotte Lubin. She facilitated an empowering health education workshop for 110 girls, ages 12-18, coming from eight neighboring rural areas. She encouraged and inspired the girls to envision a bright future where they have a voice and that voice is heard and respected. Together they developed attainable and concrete tools to empower them to be the author of their personal narrative to physically, mentally, sexually, socially and financially live a healthy and prosperous life.
Lunch and Learn Live Webinar Series
Nov 11, 18, 24, Dec 2
Nov 25th is International Day for the Elimination of Violence Against Women.
Gender-Based Violence (GBV) is a global human rights violation. According to the 2017 Demographic Health Surveys (DHS), approximately 23.5% of women in Haiti reported sexual and physical violence committed by a partner. Thirteen percent (13%) report an act of violence within the past 12 months. Many experts feel that the statistics about gender-based violence in Haiti are even greater than the numbers reported by DHS.
FAHM and Haitian Midwives continue to strive to END GENDER-BASED VIOLENCE in Haiti. FAHM launched its first ever, weekly four-part Lunch and Learn Live Series (Zoom, Facebook, Boston Caribbean Network). We discussed and highlighted the issue in Haiti's cultural context. The webinars were presented by a panel of Haitian experts spanning a variety of professions, from medical doctors, activists, psychologists and more. Who better to tell their narrative than Haitian women and men who have dedicated their careers to end GBV in Haiti. We reached an audience across the USA, Haiti and Canada.
November & December
Social Media Campaign
During the month of November and early December, FAHM ran a social media campaign on Facebook and Instagram highlighting its Haitian partner agencies that presented during the live webinar series. It not only highlighted the work that they do, but included free hotline phone numbers to receive help for GBV survivors and those seeking mental health counseling and services.
Annual Holiday Festivities for the Children's Group at Grace Community Birth Center
Terrier Rouge, Haiti- December 28, 29
The year ended with celebration and hope for a bright future. In partnership with Grace Community Birth Center, FAHM hosted a two-day, fun filled, creative and educational event for girls and boys ages 6-12 and some teenagers ages 13-20 in Terrier Rouge. The themes were: Understanding and breaking gender-based stereotypes, and gender roles and cooperative living (Community building: Life can be better if you work together).
Dec 28 Beach Day
29 children from Foreste and Grand Basin

Swimming, soccer and rope jumping used as tools to learn team sports (benefit of working together/playing fair), break down gender role stereotypes, and benefits of exercise.
Dec 29 Holiday Party
60 children from Patricot, Foreste, Grand Basin and Terrier Rouge

Three plays written and performed by the kids exploring body autonomy, self respect, gender-based violence, sexual and physical abuse, and gender-based stereotypes/roles

Poetry recital and dance performances
Children are the future!
We hope that you will continue to join us in celebrating, highlighting, supporting and spreading the word about the important work that Midwives are doing to end gender-based violence in Haiti.
We appreciate you.
Wishing you and your loved ones a happy and healthy new year.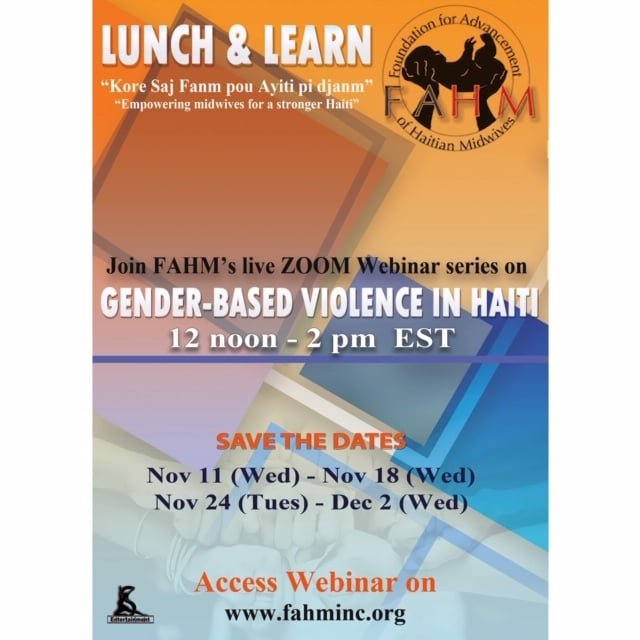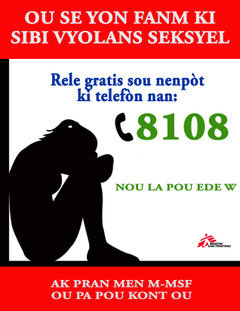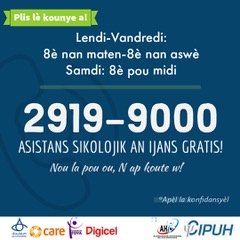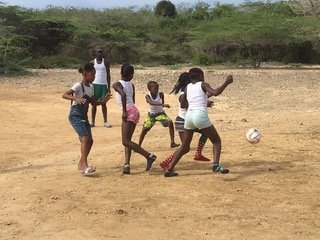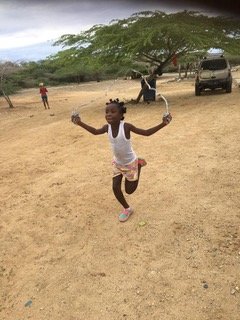 Links: