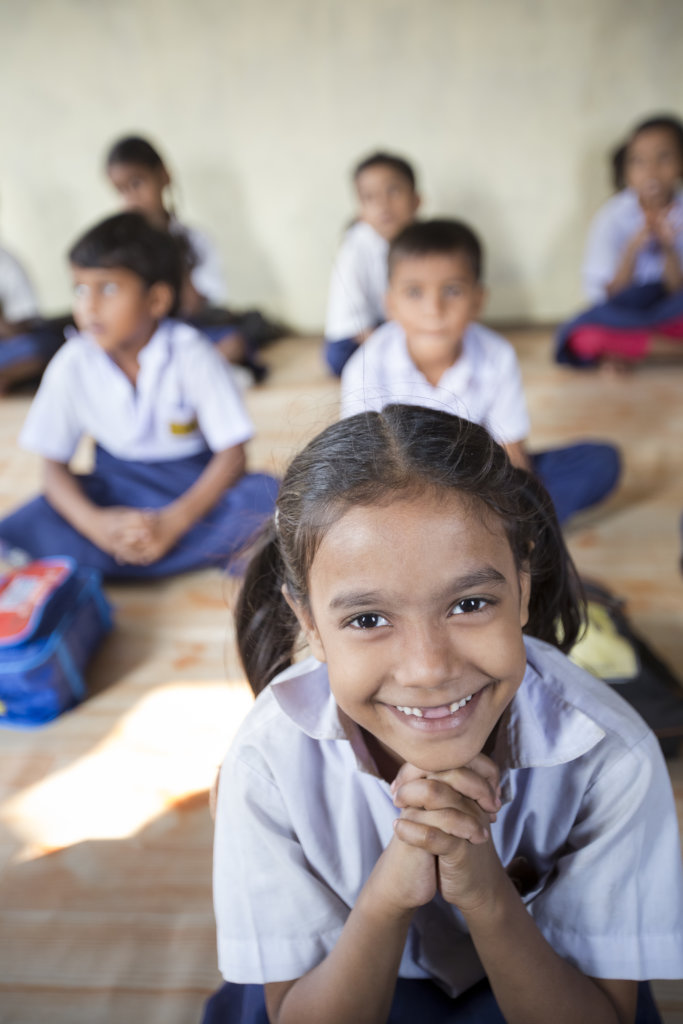 Covid-19 pandemic brought the largest disruption of global education systems in history. When the pandemic first hit around, one and a half billion students were sent home as schools closed their doors. The lucky ones were able to pursue their studies online, but that's not even an option for many. Our country was already struggling to come to grips with educational inequality, and now, the COVID-19 is making it worse again.
In this second lockdown, to continue the underprivileged children's education, JAAGO is providing Education to Students through Telephone and SMS. Your help is all these children need to continue their studies and become a student again!
Every year, in Ramadan, we continue to serve humanity through our Zakat Relief Fund with your help. With your Zakat, we offer underprivileged children the light of education and help vulnerable families living in extreme poverty. This coming Ramadan, your Zakat can give an underprivileged child a chance to enjoy the luxury of education. With your support and contribution, these children will be ready to lead and give back to the world.
Continuation of Education through Telephones
With schools being locked down for the second time due to COVID-19, schools worldwide are moving to virtual classes to ensure proper learning. We had already provided education through our initiative Telephone Education among the underprivileged children last year with your support. Amid a nationwide lockdown that will be left millions of disadvantaged families unable to fulfil their children's basic needs, we are heading towards starting our mission once again.
JAAGO Foundation has the tools for innovative technology in education to enable remote learning without going to schools or other institutions. In this global pandemic, the foundation has been trying to ensure that the students and their families can survive in this crisis and come back to school. Your contribution can help bring a child's dreams to life by giving the child a chance to enjoy the luxury of education.
Zakat, as a Powerful Vehicle for Social Change
Ramadan can be more crucial than ever in the time of the coronavirus outbreak, mitigating the painful impacts of the pandemic with its powerful spirit. The coronavirus outbreak will make this Ramadan even more difficult for the poor and needy around the country. The virus will put further strain on those already struggling to feed their families.
Last year, despite the challenges of lockdowns, economic instability, and the devastating loss of many loved ones, you continued to serve humanity. Many of you donated your Zakat for the education of underprivileged students. We were able to help our children continue education along with food bags with your support. This year, we hope you would continue to help the vulnerable community with a part of your Zakat. By giving your Zakat to the underprivileged people of Bangladesh, you will ensure they can look onto the month of Ramadan with hope, not despair. This can make a substantial positive change in the lives of these underprivileged children.
Gratitude Note
JAAGO is determined to move forward, overcome all the obstacles, and provide a better tomorrow where our children will have the opportunity to receive an education no matter what economic background they come from. However, it couldn't have been possible without our NGO partners, corporates, donors, and well-wishers who have been our companions in the journey of fulfilling this dream. Your help and support have always inspired us to move forward. Thank you for your generous support of our "Free of Cost School for Underprivileged Children" project, which has been able to put a smile on the faces of thousands of underprivileged children. We would love to express our appreciation on behalf of all JAAGO students, teachers, parents, and employees. With you all, we dream of a beautiful future.