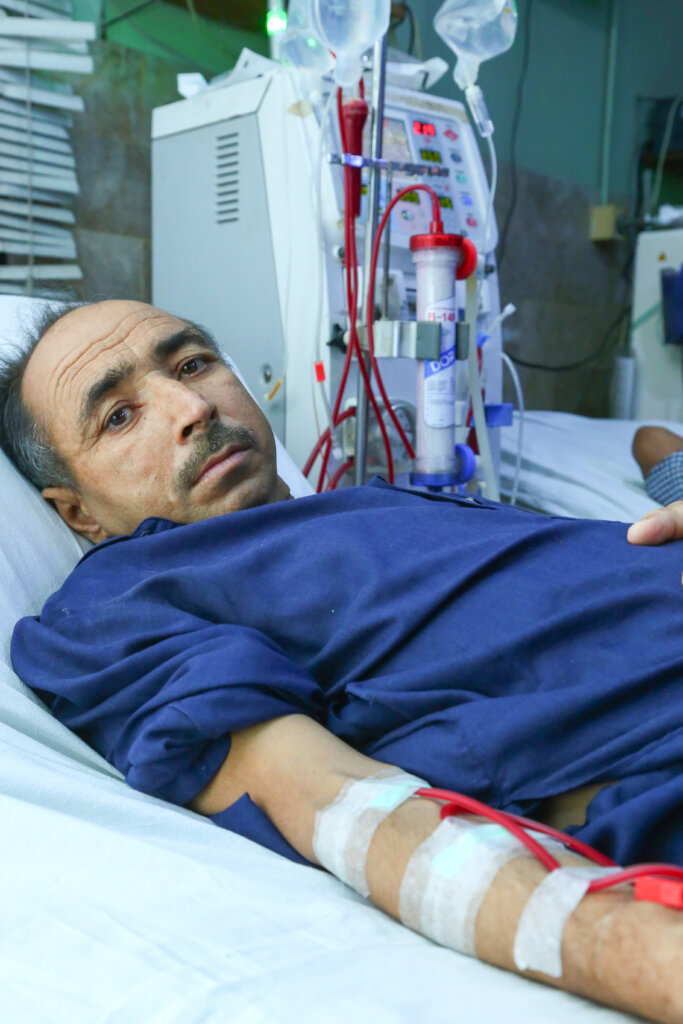 Dear friends, this is our first report on this project. Before we dive into the details of the report, I'd like to give you a brief history and introduction of the Al-Mustafa Dialysis Unit.
History
The Al-Mustafa Hospital has an expert team of healthcare providers all over the hospital and the dialysis unit. The Dialysis Unit was established in the Year 1998 with few machines, and approximately 2331 sessions of dialysis were carried out in the same year.
OBJECTIVES:
To provide a pleasant environment and treatment with respect and dignity.
To promote education and awareness of renal health by arranging different activities: like free medical camps, awareness programs, seminars, workshops, etc.
To Provide equal quality of care to everyone irrespective of age, gender, race, socioeconomic status and religion.
Dialysis Team:
In our Unit, under the supervision of Dr Khurram Danyal (Consultant Nephrologist), an experienced RMO and a team of qualified technical nursing staff are providing the best treatment and care for the CKD patients requiring dialysis. The treatment is free of cost and has been continued during the pandemic.
Equipment
You must be aware that dialysis treatment mainly depends on the dialyzers and a highly expert tech team. To keep the dialyzers in their best working conditions, we have a Renatron Machine that helps clean dialyzers. The Unit also has its standard-sized RO-Plant that provides water to the Dialysis machines. A culture and sensitivity test of the water is performed from the PCSIR Laboratories (Pakistan Council of Scientific and Industrial Research) every six months.
Services
The patients are given the following services in addition to dialysis.

Investigations:
Hb
Creatinine
Calcium
Potassium
Phosphorus
Medication:
Erythropoietin Injections
Iron Sucrose Injections
Refreshment:
According to health standards, a healthy diet is provided during dialysis.
Public Awareness
At Al-Mustafa Welfare Society's Healthcare division tries to treat different diseases. Still, we also believe in playing an active role in spreading awareness about the prevention and management of diseases. In this regard, Al-Mustafa's Public Awareness Campaign Managers frequently arrange Seminars and CMEs regarding awareness and prevention of renal diseases and also celebrate World Kidney Day every year on the 2nd Thursday of March.
Treatment Summary of the Past Quarter
Dialysis Sessions 553
Erythropoietin Injections 227
Iron Sucrose Injections 90
We will continue to send you updates in the coming months.