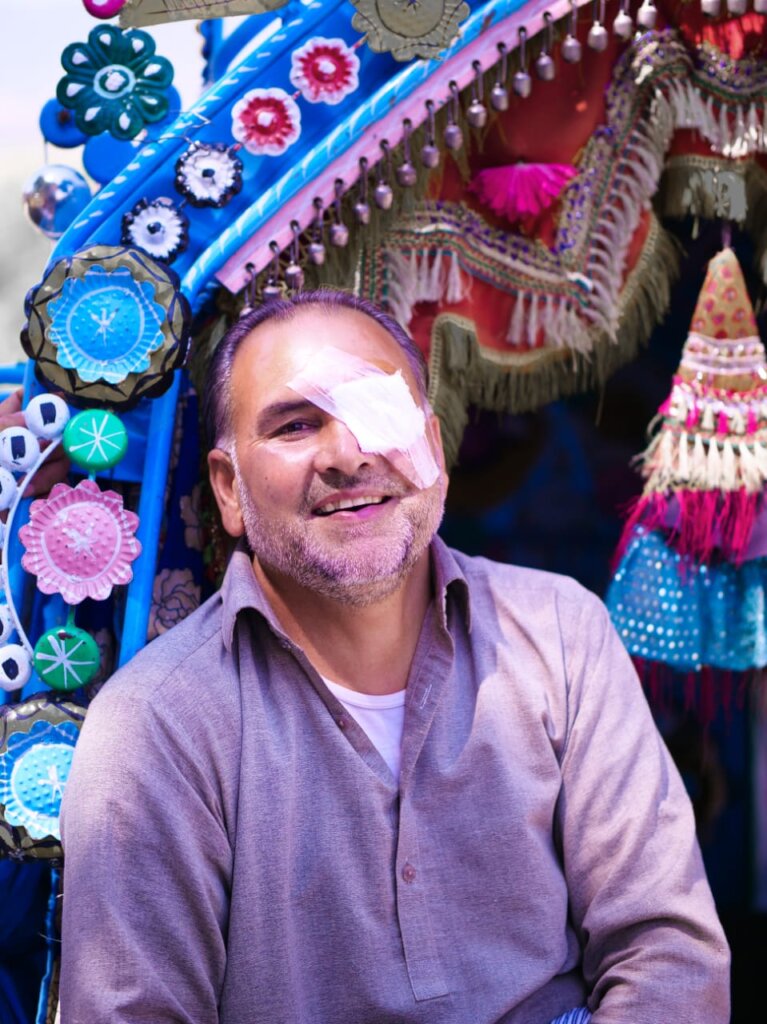 Please accept our warmest greetings all the way from Lower Dir.
As part of Al-Mustafa Welfare Society's Eye Campaign, a Free Eye Camp was held at Haji Abad, District Lower Dir of Khyber Pakhtoonkhwa, Pakistan.
Objectives
Provision of Free Cataract Surgeries to the poor and underprivileged people living in Pakistan's urban and rural areas who don't have access to affordable eye care services.
To provide medical eye care services to eliminate avoidable blindness in underdeveloped country areas.
To create awareness of eye care services for the elimination of blindness.
The Campsite: Haji Abad, Lower Dir
Dir region is located in North-Western Pakistan. It's situated in the foothills of the Himalayas in the province of KPK. The Dir region is divided into Upper and Lower Dir Districts. Our campsite Haji Abad is situated in the Lower Dir District. Though the Dir Region primarily consists of a rural population, the adult Literacy Rate is around 93.9%.
Al-Mustafa's Eye Campaign Team selected the campsite Haji Abad Lowe Dir, coordinating Al-Mustafa's local network and the feedback from the local community. To facilitate a significant number of beneficiaries, we need to reach out to the maximum number of people. For that purpose, we sought support from the Primary Eye Care Centers in the area, government health institutions, local administration, schools etc., for the advertisement and to make the campsite easily assessable for the majority of the patients in the community.
Statistical Summary:
Total Beneficiaries 970
Total Cataract Surgeries 150
Total Hepatitis-C Positive 0
Our Team
The team for the Eye Camps consists of 3 Ophthalmologists and 14 other technical staff. Local volunteers from schools and other social workers are also encouraged to participate.
The Camp
The Eye Camp was conducted for two days, from 3rd to 4th September 2021. A total of 970 patients was examined, and 150 Cataract Surgeries were performed at the campsite. Patients who required eye care treatment other than cataract surgery were also given necessary treatment and medicines at the same site. All these services were provided entirely free of cost.
All cataract patients were operated on using Small Incision Cataract Surgery procedure with Intraocular Lens (IOL) implantation after calculating IOL power, using biometry. Operated patients were discharged with required medicines, a pair of sunglasses and counselling for postoperative care. Patients were found satisfied with a better vision.
Postoperative Follow-ups
After one month, postoperative follow-ups were done by Ophthalmic Assistants of the respective primary eye care centre in the vicinity.
Hepatitis C-Investigations
Apart from providing Eye Care Services, we also conduct Free Hepatitis-C investigations, and the positive cases are referred for further treatment.
We will continue to send more campsite reports in the coming days.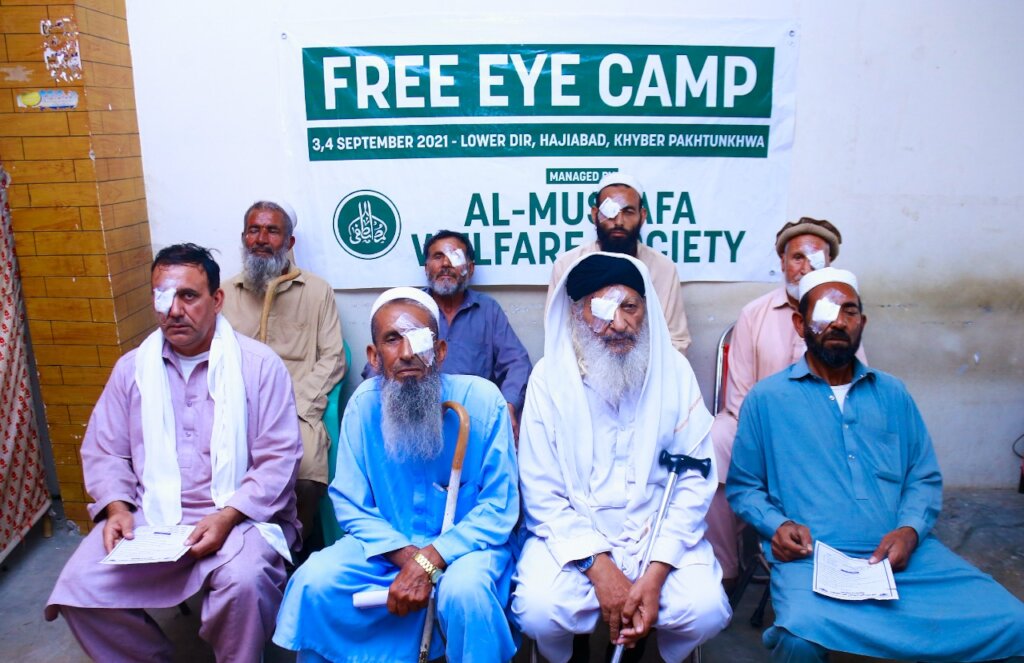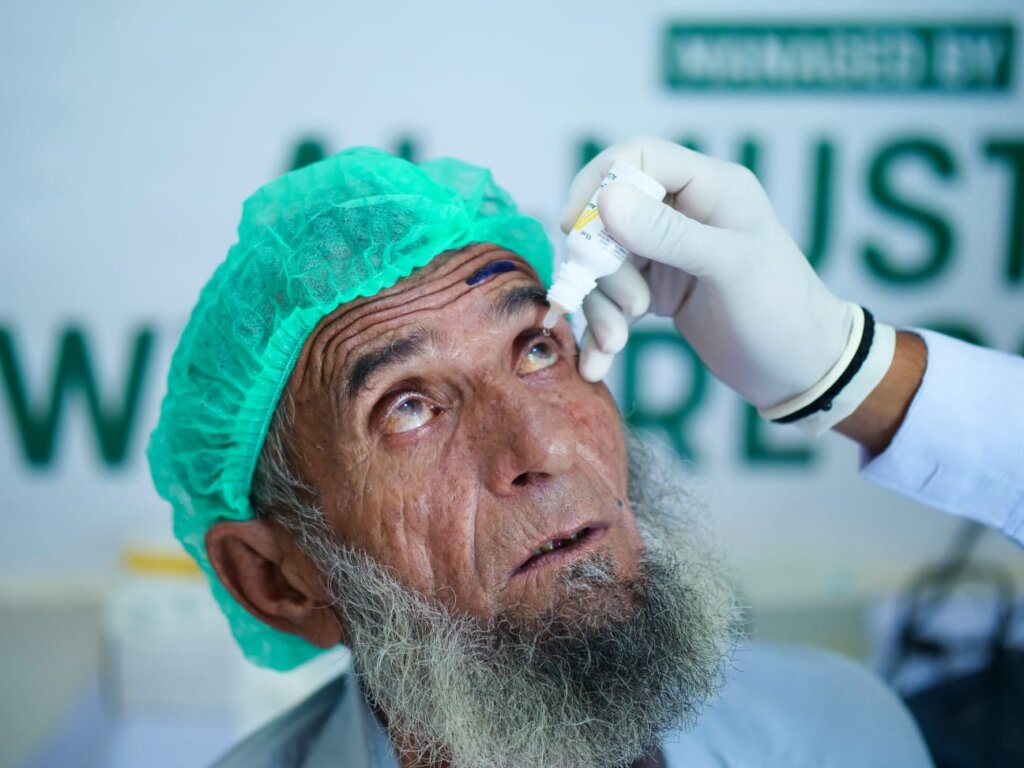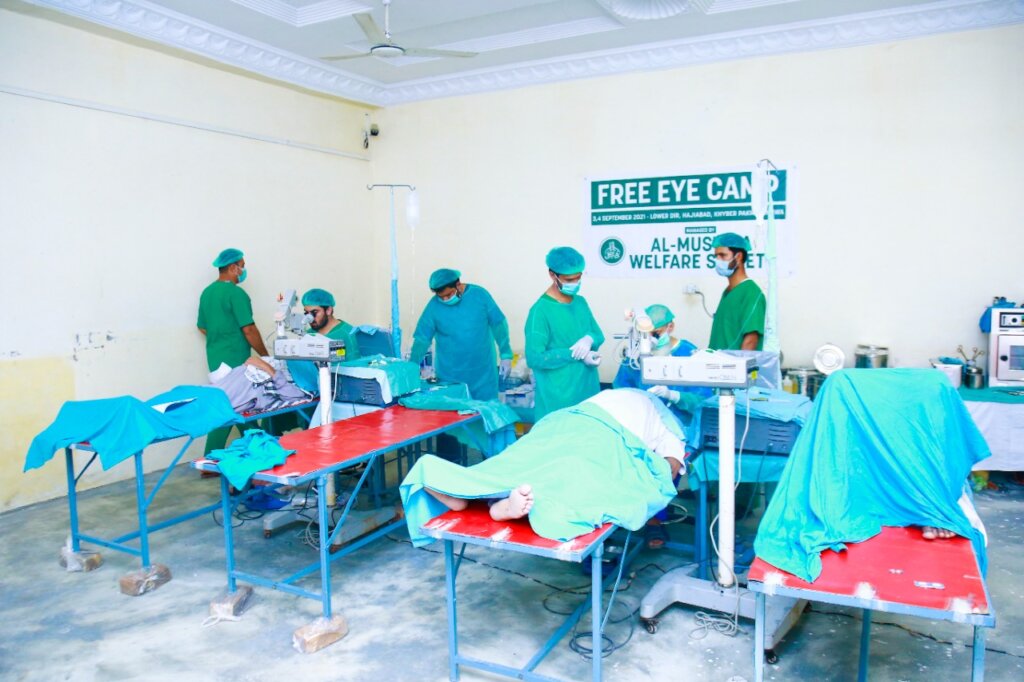 Links: