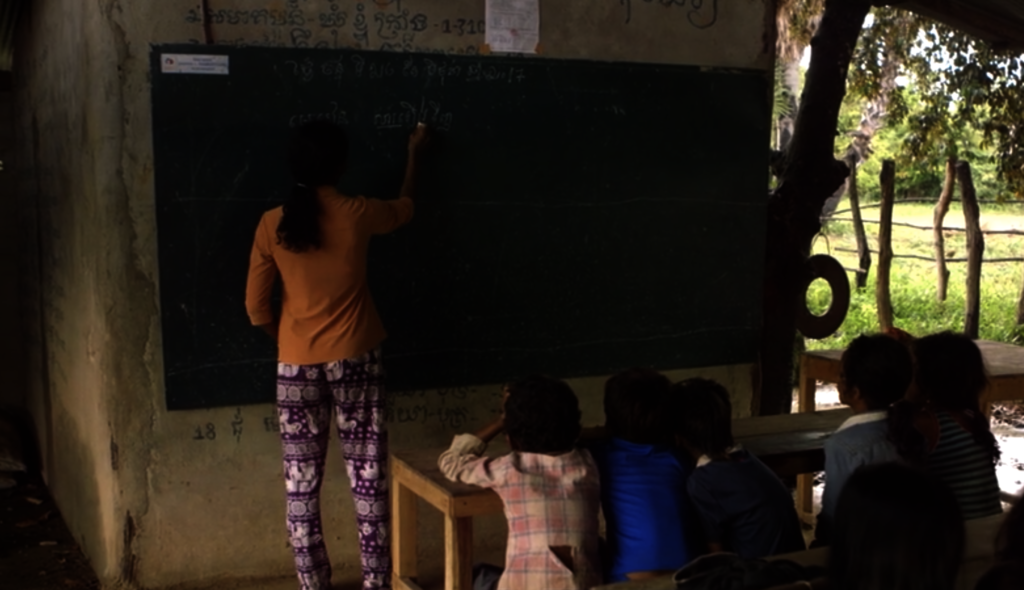 "Before, when I worked with a client, I would just go to visit them and write notes about the abusive situation that happened to them," shared Srey, a local social worker in Cambodia."I did not know how to properly deal with their trauma, or talk to them with understanding."
This is why World Hope is building capacity of local social service providers to treat survivors of domestic and sexual violence. It is critical to make sure that survivors are engaged, feel heard and understood, and take steps to pursue their legal rights.
Srey went on to share. "Now that I learned these skills in counselling, I can better support each client. I can help them relieve the stress and trauma from the abuses that happened to them."
Soon after training, Srey was able to put her training to use to help Bopha*. Bopha and her husband were married in 1986 and had six children. Soon after, Bopha's husband began drinking heavily and became violent. He refused to let her teach at the school she worked at or even leave the house. One afternoon, the aggression became so intense that name feared for her life and called the authorities. They arrived just in time.
Srey was assigned to Bopha's case. At first Bopha struggled with distrust. But, after applying her skills from training, Srey was able to gain Bopha's confidence and provide a plan to provide the necessary services. Now, Bopha's husband is in a local prison serving out a two-year sentence, and there are eight other cases similar to Bopha's being heard in the local court.
Today, Bopha is a free woman. She teaches her students and lives without fear. We're so grateful to local social workers like Srey.
*All names in this publication have been changed to protect their identities.