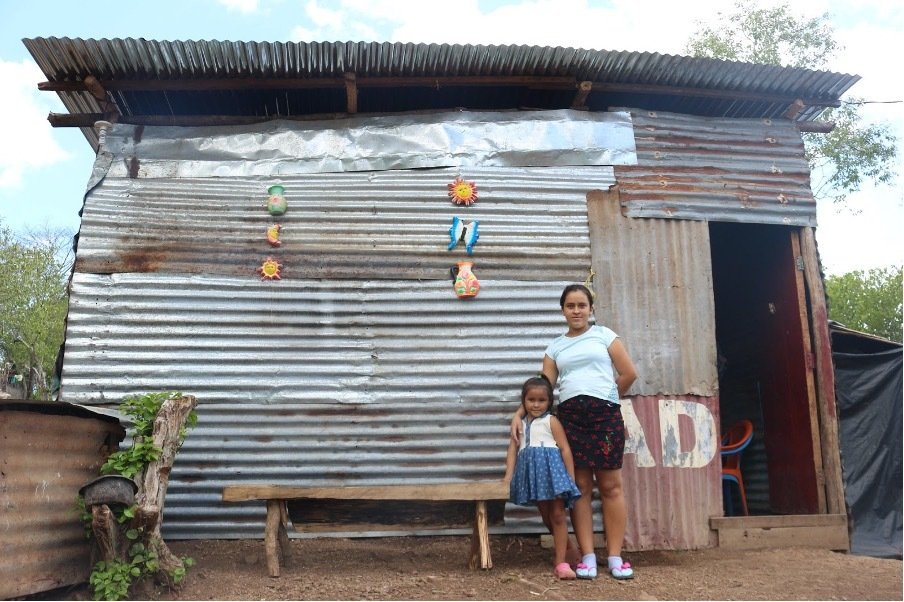 "As community leaders, we know our needs"
Dear friends,
Recent months have been a challenge for the 7 rural communities in Boaco, Nicaragua, that Amos Trust are supporting through our partner CEPAD. Having suffered hurricanes and flooding at the end of 2020 the communities, which are located in the 'dry corridor', are once again experiencing drought.
Rosa, a community leader in San Diego, shared, "our community had been hit hard by roadblocks, hurricanes and now with this pandemic. We lost our crops of corn and beans; we were getting ready to harvest but the heavy rains started early, and we lost everything. Now again, we are affected; usually rains start in May, and we always plant, but we could not do it because it does not rain. We continue suffering the hits created by nature."
CEPAD's programmes are rooted in the strength of community organisation and training, and the belief that communities themselves must identify their own needs. The community of San Diego, along with six other communities, are at the start of their 5-year journey with CEPAD to build their resilience in the face of climate change. In the past 3 months, community leaders have been trained in community organising, creating alliances to resolve the different needs of their villages. They will receive training from CEPAD in growing short-term varieties of crops and water harvesting techniques to help combat the issues caused by climate change. Meanwhile, the women will take part in entrepreneurship programmes to supplement their incomes. Community leaders have come together to keep their villages clean to reduce the risks of COVID-19. They are also receiving training in how to demand their rights from local authorities; three villages have already submitted water & sanitation proposals to their local city halls. As Johana, another community leader in San Diego, said, "as community members, we know our needs".
Angela, 22, lives in San Diego, one of the seven communities we are supporting, with her husband, her 5-year-old daughter and her son who is just 8 days old. Angela and her young family have benefited from CEPAD's community support during the heavy rains and subsequent drought of the past few months.
"During the heavy rainy season, our small house got leaks and our clothing got soaked. During that time, I felt bad, very bad, hopeless. I had my daughter and I was pregnant, our bed got drenched with the first rains; we had to sleep on the wet beds for a couple of days until it was possible to dry the beds in the sun. But now, we have new zinc sheets that we received, and we were able to improve our roof, and hopefully our clothing will not get flooded anymore."
Angela's husband is a hired hand on farms, planting in the fields, but due to the drought, there has been limited work.
"We also received food support, and it came at the right time; there is a lack of jobs in the region [due to the late rains]. My husband works as a day labourer in the fields; the dry conditions in the area where we live make it harder to find jobs; he usually works planting or cleaning other farmers' areas and the lack of rain is limiting the access to jobs. My desire is to become stronger, and go ahead to raise my children; my desire is to improve my little house to provide a better shelter to my children so they can sleep safely and live in better conditions."
Increasingly extreme weather – heavy rains followed by long periods of drought – make villagers' regular patterns of farming a challenge, meaning CEPAD's training and community work is more essential than ever, and communities such as Angela's are beginning to develop their own resilience to this changing climate. Thank you for your ongoing support to Amos Trust for the work of our partner CEPAD in the rural communities of Nicaragua.
Links: