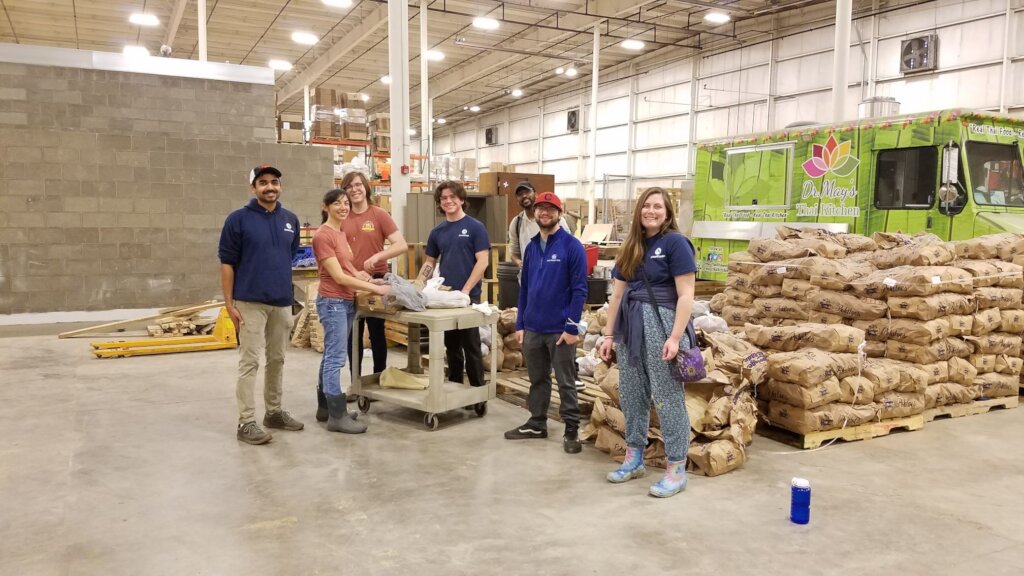 Dear friends,
2022 is off to the races and spring is popping up everywhere here in Appalachian Ohio! As we prepare for another busy growing season, we're ever grateful for our amazing family of generous donors like you. Thanks to your support for our mission, in 2022, we are gearing up to serve 45 partner agencies with our Donation Station, deepen community relationships with our community gardens, and continue to develop Veggie Van programming, returning to Coolville and Glouster on a weekly basis and exploring new opportunities for pop-up sites.
Working for equitable access to a thriving local food system in Southeastern Ohio means working with the seasons and the shifts in produce availability. Many farmers pause production during winter months, but Donation Station continues to operate its weekly distribution. One of Donation Station's key efforts has been working to mitigate the gap in our produce supply by contracting farmers for winter food, whether through extended season growing or proper storage. Thanks to your support we have made continuous progress on this goal, and contracted 7 farmers this past winter.
Another component of working for food access during winter months is ensuring that individuals have recipes for utilizing seasonal produce. Our Discovery Kitchen has been hard at work developing and fine-tuning recipes that go out with our distribution each week, and that we share on social media. Seasonal eating means knowing lots of different ways to prepare winter squash! We are in the process of putting together a seasonal cookbook as a resource for all of our pantry partners as well as the general public, and as part of this process are recruiting a crew of recipe testers. Inviting feedback on recipes will help us create a resource that is truly for and by the community. Your support ensures that individuals know how to cook healthy meals with nutritious food they can easily grow on their own.
Working for food security also means supporting gardening, and our biggest projects right now are our garden giveaway events. Every spring we host a seed potato giveaway, seed giveaway, and plant start giveaway, and we just wrapped up our seed potato giveaway last week. These events are free and open to the public, providing gardening resources for anyone interested in growing their own food.
Before you know it we will be back to our summer schedule, attending the Athens Farmers Market twice every week, Chesterhill Produce Auction twice every week, hosting garden work parties 4 times every week, distributing fresh produce at least twice every week, and taking the Veggie Van out at least twice a week. This is all possible because of YOU! Thank you!