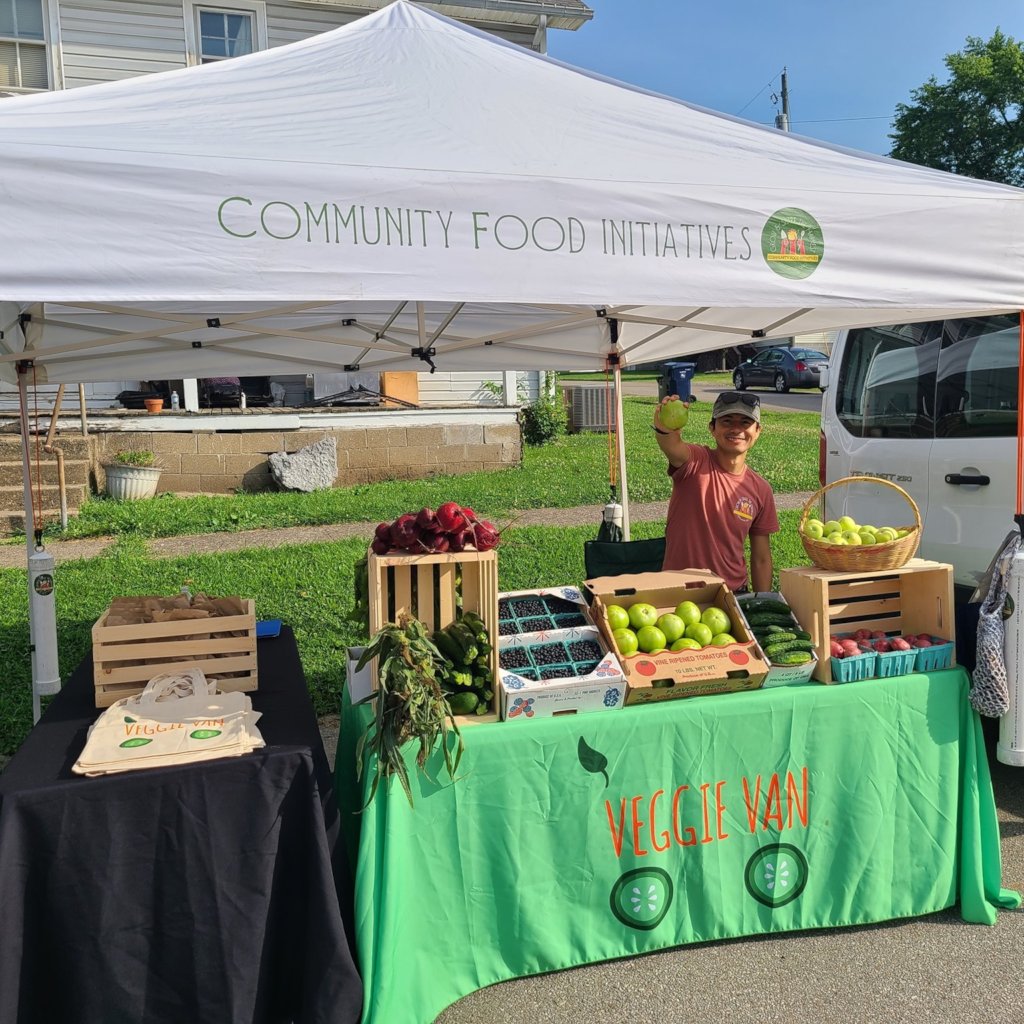 We at Community Food Initiatives are so grateful to generous donors like you who make our work possible. We'd like to share some of the ways your contributions are supporting our team to Feed Families in Appalachian Ohio!
Did you know that every year, donors like you empower us to distribute 100,000 pounds of local produce to families in need? It takes a lot of hands to move all that food! From coordinating our produce purchases at the Athens Farmers Market and Chesterhill Produce Auction, to working the donation plots in our community gardens and bringing local food to folks in need through our Veggie Van, our COMCorps service members work tirelessly to turn your generous donations into food in the hands of our community! This year, we're so grateful that we had the opportunity to host Raya Abner, Alex Armstrong, and Sonya Ferrier for their COMCorps term of service. Together, this amazing crew served 5100 hours over the course of 11 wild months. They joined CFI in August of 2020 (mid-pandemic), and their laughter, energy, creativity, sweat, muscle, smiles, knowledge, love, and compassion got us through the year! Though we're sad to say goodbye to Sonya and Alex, we're excited to share that Raya will be spending another year with us as the Garden Programs Coordinator! Check out some snapshots of this wonderful crew below as we celebrate their year spent growing and sharing the harvest in Appalachian Ohio.
After spending the winter months planning, organizing and surveying community members, our Veggie Van mobile market is up and running on a new, expanded schedule! This summer, the Van is making weekly stops in Glouster, Coolville and Nelsonville, as well as pop-up stops in Amesville, Chauncey and Trimble! Operating on a pay-what-you-can model, folks living in these rural communities can receive fresh, local produce at little to no cost. In addition to healthy food, we are also providing recipes to help folks utilize the produce they pick up at the Van! All local tomatoes, sweet corn, peaches, beets, strawberries and blackberries are just a few summer favorites that we feature. Check out some photos below of the beautiful produce and delicious recipes you can find at the Veggie Van this summer! Our expansion of the Veggie Van would not have been possible without the generous donations of people like you - thank you!
This summer has been one of joy in sharing the bounty with our community, and I hope this update has given you a glimpse into the multitude of ways you are supporting us to Feed Families in Appalachian Ohio. Thank you.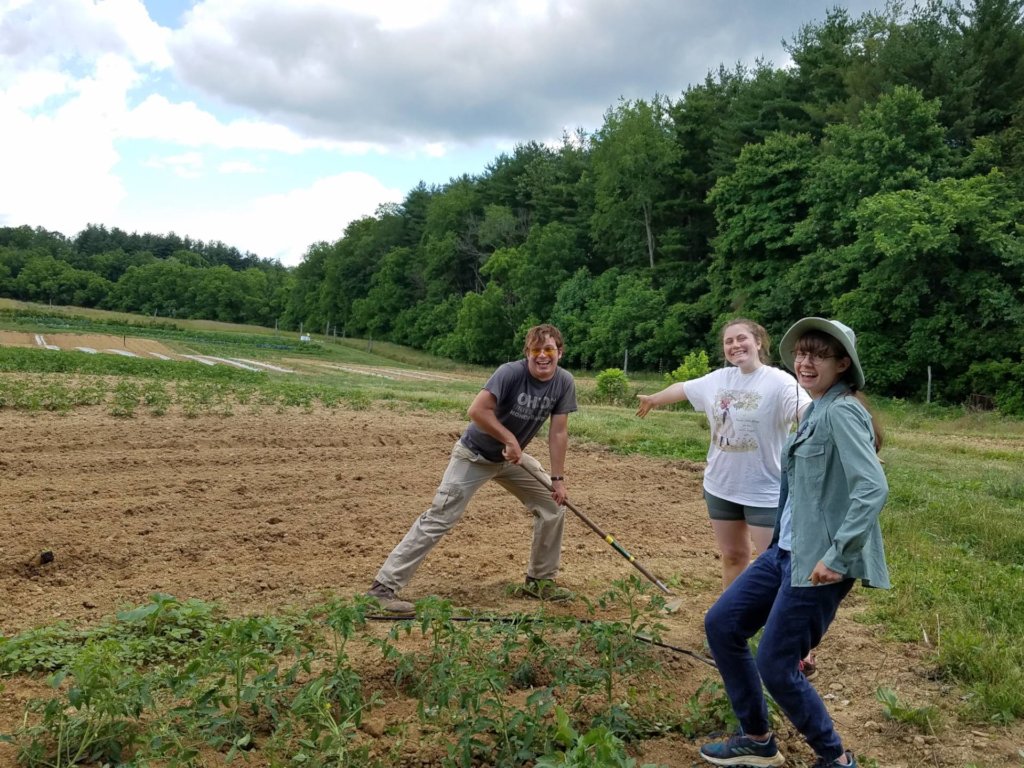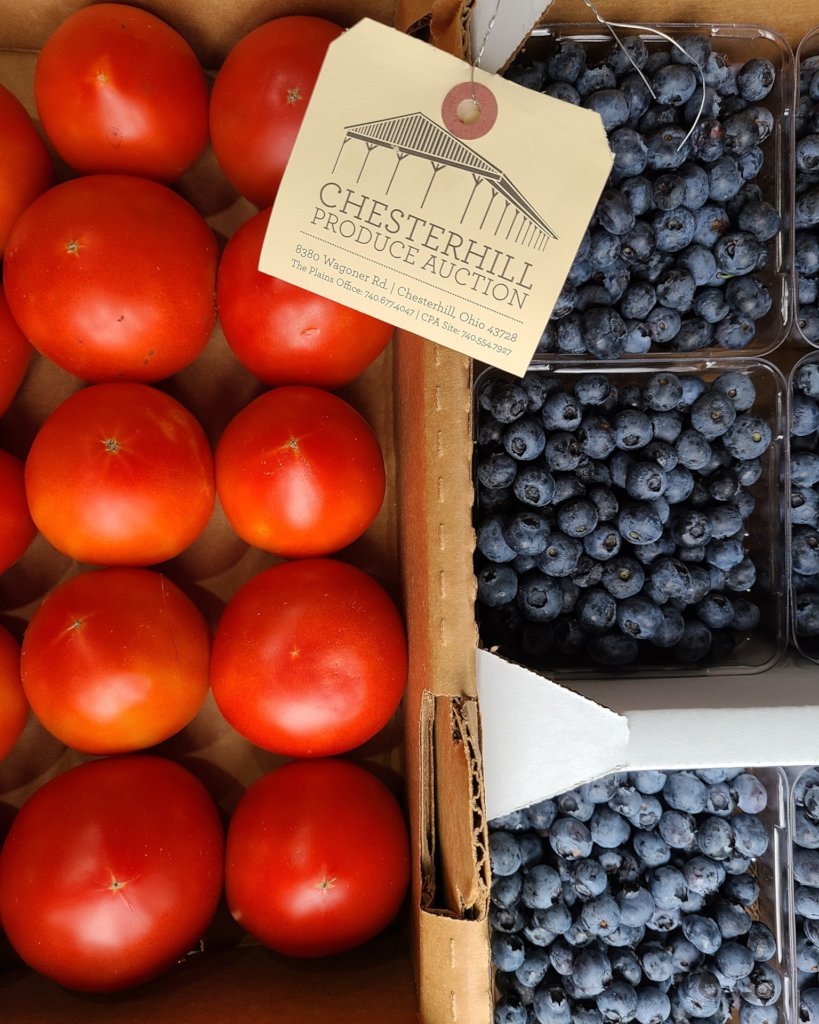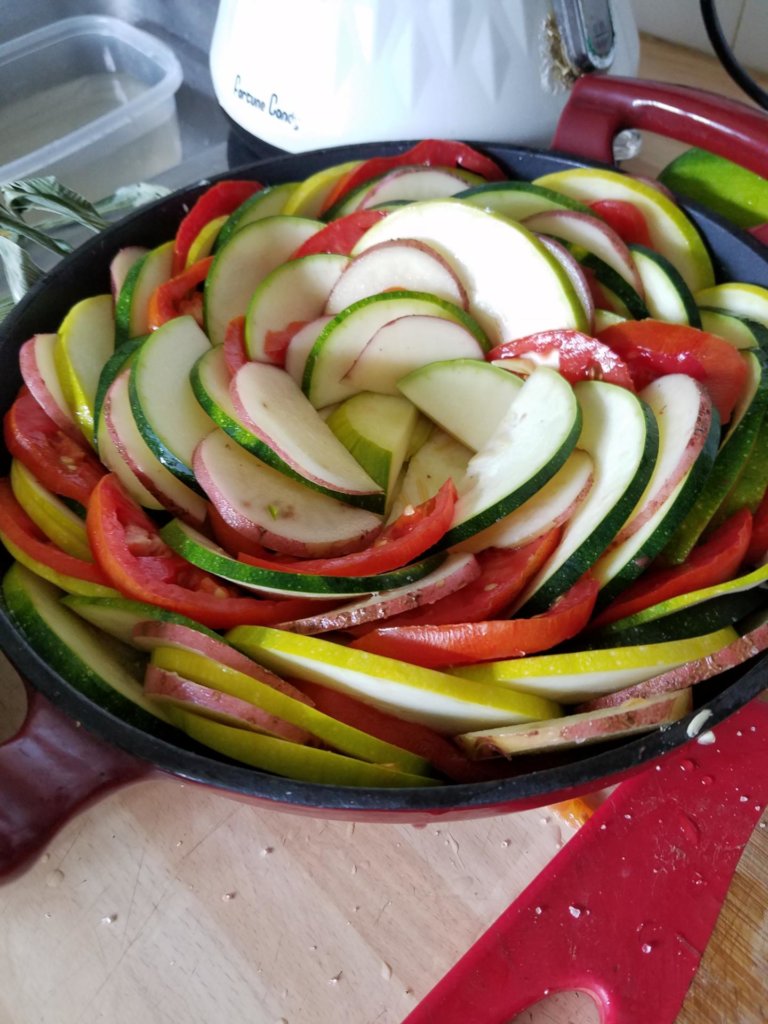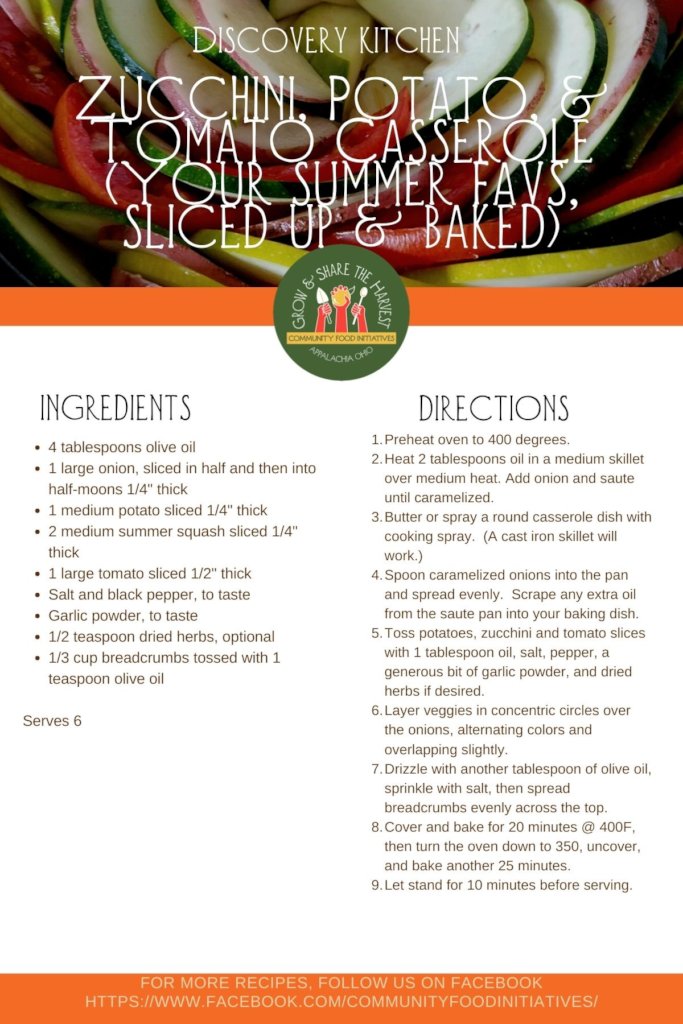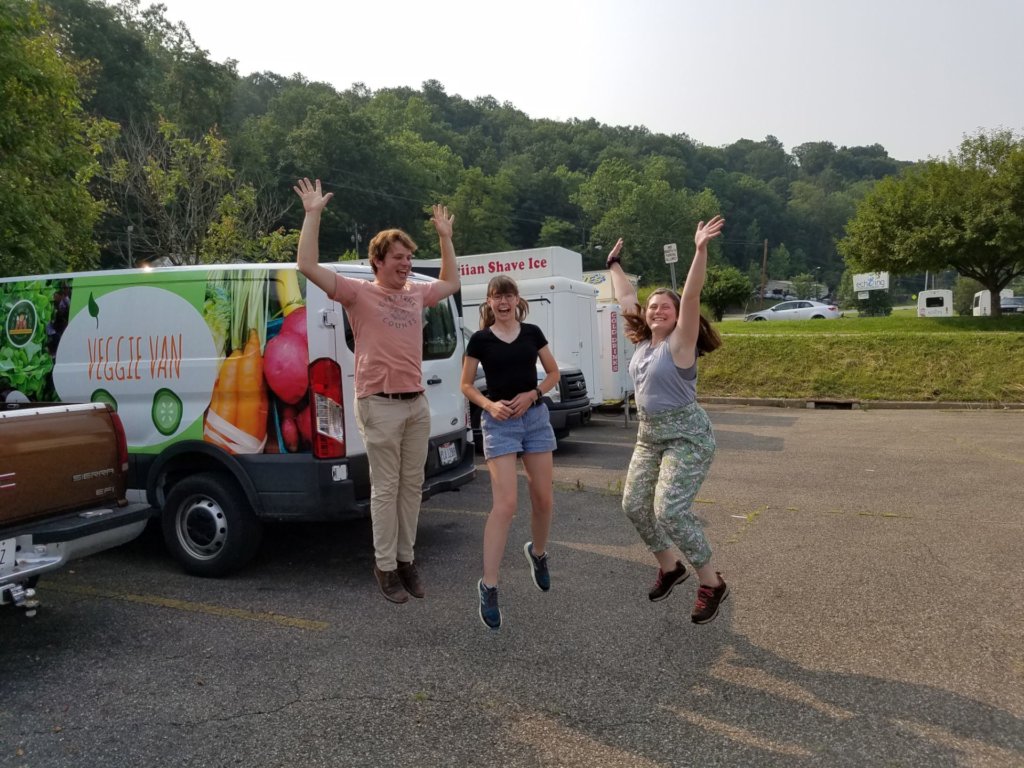 Links: