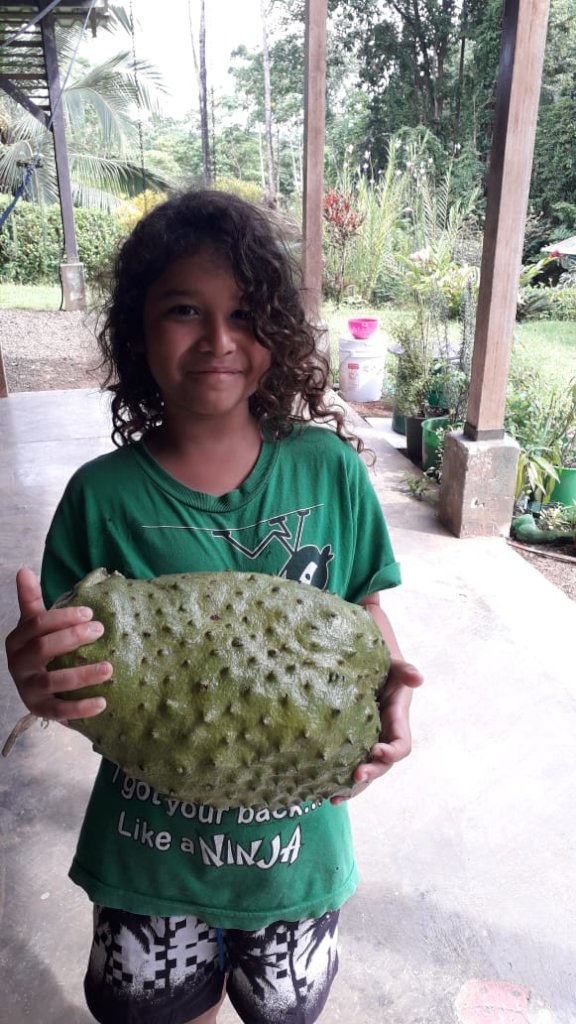 Good news: Regenerative Agriculture is changing lives!
A community applies its good nature for the good of nature.
"In times when we see so much devastation, and climate change is affecting communities all over the orb. It is great to hear the testimonies of so many people who are changing the ways they are doing things, fixing carbon dioxide on their soils, producing without artificial agrochemicals, and providing for their families more and better food. These families are heroes, making a difference, with every seed and every plant. I am just so grateful for the team that put their heart into this and the families that trusted us. Thank you for helping us make this happen. This is our donors and volunteers' accomplishment as much as ours." said Alejandra, executive director of the Corcovado Foundation.
In response to the economic crisis caused by the COVID-19 pandemic and all its social and ecological implications, the Corcovado Foundation has been helping communities to implement regenerative agriculture and reforestation activities to provide them with better food security and to improve their resilience to the pandemic and to the climate crisis.
One of the aims of this program is to create new connections between local producers and consumers, particularly women, and promote a localized economy based on sustainable development and the conservation of ecosystems.
"It's been a really enriching experience, to have so many local women interested, united, and getting involved", said Rebeca, one of the beneficiaries in Drake Bay. "It's been a great way to meet more people from the community. It's so lovely to open the doors of our farm to our neighbors, to host visits, and visit other people's farms too. We can count on each other in resolving problems with growing the food."
In the Osa Peninsula, landowners have often used agrochemicals and slash-and-burn techniques for many decades to kill weeds, get rid of pests, or fertilize their crops. This has left many soils compacted, eroded, or sterile, making farmers even more dependent on synthetic fertilizers. The program promotes concepts that can improve soil quality, increase land productivity and crop diversity, and should generate new income for families.
"For me, it's been a great help to have started to produce food at home during the pandemic", comments Elva. "Now my family eats a lot of food that was grown right here in the house, rather than having to buy it from the market. The food is good quality, and I don't have to spend money on fertilizers and pesticides either, because everything is grown organically. It's helped me to save a significant amount of money."
The program has also provided emotional support for those in the network during the stressful events of the pandemic, and even brought together families and fostered connections across generations.
"The program began more or less when the pandemic started and I was out of work", says Andrea. "Having the organic garden as a means of escaping from being stuck in the house all day with not much to do. I decided to just go for it, get out there and move some soil, plant seeds, and grow some food. I come from a family of farmers, but I'd never been interested in learning how to grow food for myself before. So, it's been beautiful to connect with that."
The program has been running virtual workshops and farm visits for two cohorts of participants. With 45 families now involved in the network, the program is gathering momentum. But funds are always needed as more and more families want to join in.
Please consider donating to this program and help the Corcovado Foundation reach out to more families, and provide better food security, healthier nutrition, and more diverse economic options to the people of the Osa Peninsula.
Next week between September 13 and 17, the Corcovado Foundation will be participating in the Little-by-Little GlobalGiving Campaign. Donations between 10 to 50 USD will be receiving a matching fund of 50%. It is an excellent opportunity to help.
Generosity is contagious! Donate, share, and help us.