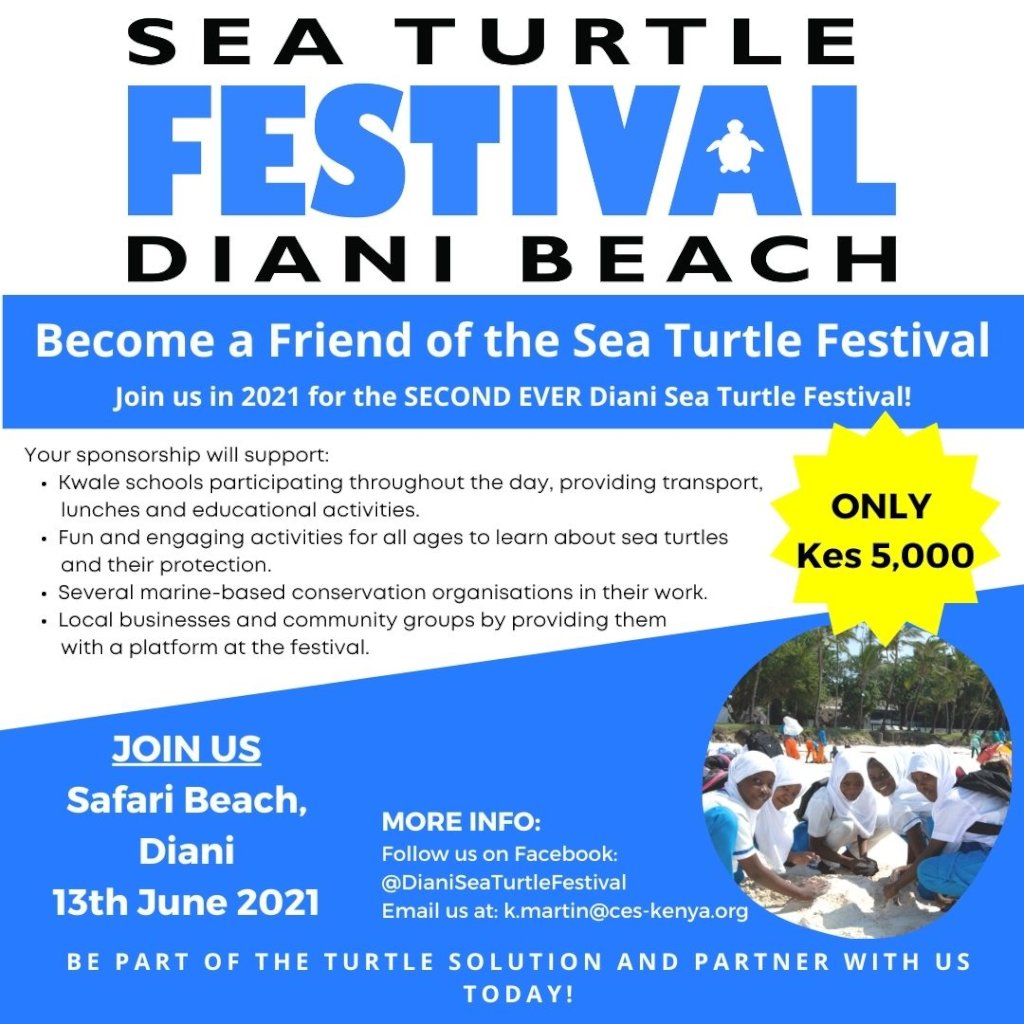 Dear Friends,
Around this time last year, we became permanent partners with GlobalGiving, this was due to our successful fundraising campaign in March 2020, the success of this campaign is solely down to YOUR amazing generosity!
In 2020, we raised a total of Kes 655,590 (approximately $6,555) through GlobalGiving campaigns, this accounted for nearly 40% of all donations we received in 2020. This is HUGE and we cannot thank you enough for this, last year was particularly tough and without your support, we may not be here today!
We have had a busy few months since our last report, please check out our last few newsletters by clicking HERE!
We have launched our Marine Club, an online network for marine lovers, each month we share a topic with members, along with activities. We have a special deal this weekend in celebration of Easter and are giving a 10% discount on the annual membership. This is a great way to support our work as well as learn new and amazing facts about the oceans! To join, click HERE!
We have been working with our partners on some new and exciting education programmes in schools, as well as participating in a new 'penpal' programme, called Conservation Pals. Conservation Pals is all about connecting local students with students overseas to learn about other wildlife and cultures. With recent restrictions in Kenya due to COVID-19, this has meant schools have closed again, which means some of our work will need to be temporarily suspended until a safer time.
We are currently working on our 2021 annual report and will be able to share this with you in our next update. We are also preparing for Diani's second sea turtle festival, which will be held on June 13th. This is a great awareness event, bringing our community together to learn about sea turtles and their habitat! You can sponsor the event and become a friend of the festival, to learn more, go to www.ceskenya.org/product/become-a-friend-of-the-sea-turtle-festival/.
We are still needing your support and so we ask if you can, please continue to donate to our GlobalGiving campaigns. All funds are used to ensure local staff and their vital work continues as well as helps fund our conservation education programmes, any amount is greatly appreciated!
Thank you and we wish you a wonderful Easter!
Kelly Martin
CEO
Links: