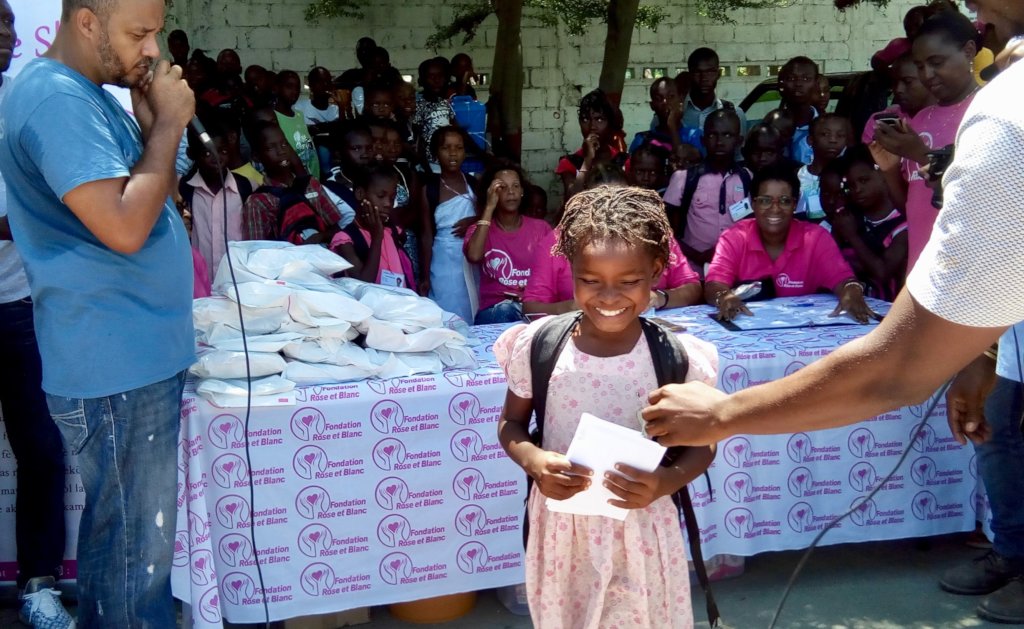 Our first group of 25 Ekselans! (Excellence in Haitian Creole) students are finishing up a great fall semester -- thanks to you.
Not only did you help pay the school fees for 25 excellent students from Cite Soleil (one of Haiti's poorest urban areas), your support meant SAKALA was able to help out in the special circumstances that sometimes keep our kids -- who are rich in intelligence, but poor in material wealth -- from being able to stay in school.
A few examples of that:
One day a boy, seeing SAKALA's leader, Daniel Tillias, was about to leave for the day, ran up to his car, distraught. His school had moved up the date that tuition was due for the fall semester. If he didn't pay on time, he couldn't enroll. His family didn't have the money and in another year maybe SAKALA wouldn't have either. But, because of your support, SAKALA had a fund just for such emergencies. The boy's family was able to pay the tuition and he was able to go to school.
Later in the semester, Daniel noticed another of the Ekselans! students was at SAKALA during the school day. He asked her why she wasn't in school. The school had added an extra fee that had to be paid and she didn't have the money. Because of you, SAKALA was able to pay the fee and get her back excelling in school.
Another student was accepted to a good school outside of Cite Soleil, but his family -- who does not have a car-- did not have the money to pay for needed transportation. Because of you, SAKALA was able to get him on the road to a great education.
Need more proof of you impact, check out the smile of one of our Ekselans! students in the picture above. She is over-the-moon happy after having been recognized by a former first lady of Haiti.
We at SAKALA our grateful for that smile and for our students' hard work that makes them so worthy of your support. We are still accepting donations to help keep them and many other worthy students in school.
Mesi anpil anpil (Haitian Creole for thank you so much) for your past and continued support!
We wish you and your family a joyous holiday season and happy new year!