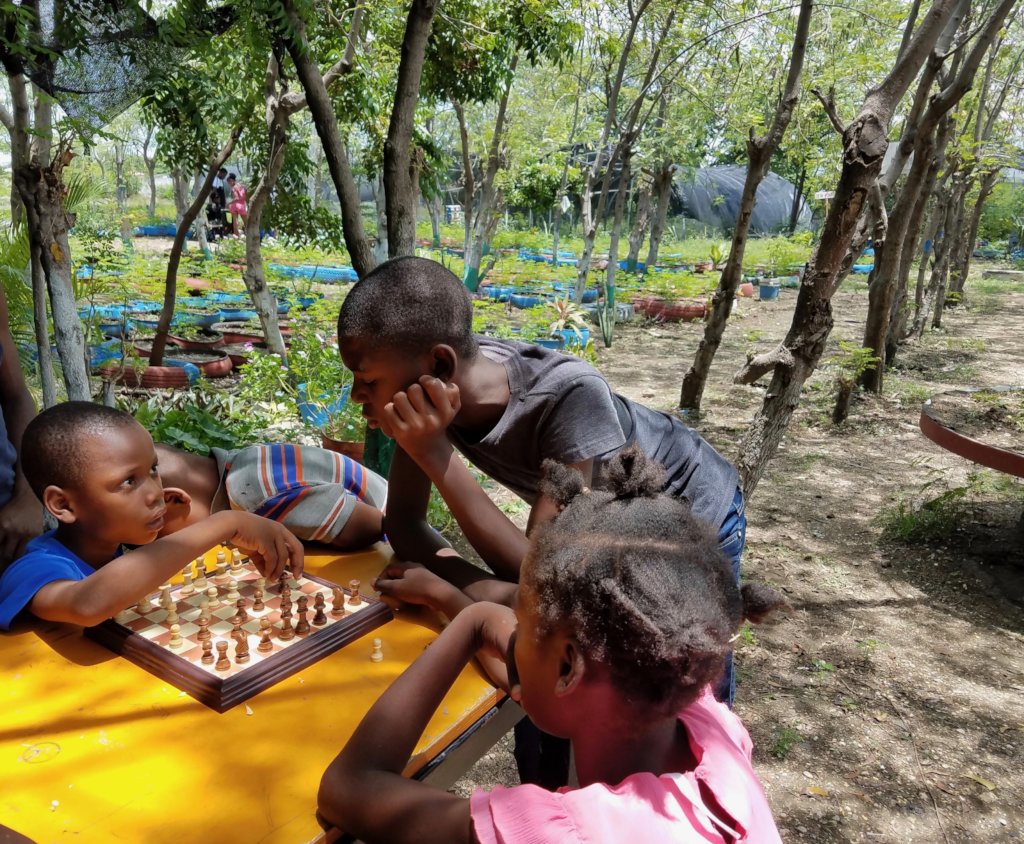 Daniel Tillias, the leader of the SAKALA community center, is already anxious about August.
That's the time of year where parents from Cité Soleil line up at SAKALA looking for help to pay their children's school fees for the new year. Education is a priority for them, but with an average monthly income of $30 a month you can see how school competes with basics like food and shelter.
These parents come to SAKALA hoping we can help them make ends -- that are too too far apart – meet.
But the need in Cité Soleil is greater than SAKALA's resources and we can't say yes to everyone.
So while this school year has not yet ended, Daniel is already worried about the next.
This is especially true for the top students in the Ekselans! program. If they can make top grades despite all the obstacles they face living in one of the poorest, most stigmatized neighborhoods of Haiti, we need to do everything we can to help them succeed.
Next year we hope to expand our current group of about 25 students in Ekselans! to 50. We won't know the final number for sure until August when we have students take an entrance exam for the program.
We would like to make sure that every student who has worked hard to make good grades will have the financial support they need to continue to excel in school.
We need your help to do this.
In the meantime, we couldn't be prouder of our Ekselans! students as they finish the school year on top.
The Ekselans! program is not just about providing financial resources, at SAKALA we are always also looking to provide enrichment activities. This year Ekselans! students have taken part in English classes, special field trips, and chess tournaments.
It is SAKALA's new chess club that has us especially excited. A couple of months ago Daniel heard about a chess tournament coming up and decided that, despite having never played before, our Ekselans! students should take part.
Some doubters said that seemed a little fast. But Daniel knows our Ekselans! kids are always up for a challenge!
So, starting with YouTube videos on chess basics, the students settled in to learn. They quickly took to the game, loving the strategic twists and turns. It's not unusual to see the students playing chess together long after the official club hours are over.
In his first tournament, Bernard – who we first introduced to you at the start of the project – won a match, despite only having played a couple of weeks.
Today a chess match, tomorrow the world.
Help us make sure these top students have what they need to continue to learn and lead. The future could not be in better hands.
And, if you find yourself in Haiti, pop over to SAKALA for a game of chess! :)
Thank you for your generosity to SAKALA in the past. Please consider making a donation today of $25 or more to help make sure the Ekselans! program is in great shape for the coming year!
Have a great summer!
The SAKALA Team
Links: