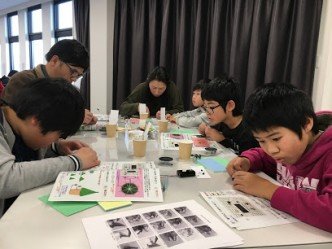 As part of our efforts to nurture the younger generation in Fukushima, we continued this winter to offer a variety of experiences to students from primary school to university level. This time, we teamed up with a company to hold a class for primary and middle school students.
Semiconductors Aren't So Difficult
With cooperation from Toshiba Corporation and the NPO Association of Corporation and Education (ACE), we organized a class for primary and middle school students on December 22, 2018, for the students to have fun learning about semiconductors. The "Asubito Youth" team of high school volunteers provided support for the children this time too.
Even the word "semiconductor" may sound intimidating, but semiconductors have become an important item now essential to our daily lives. To facilitate the children's understanding and pique their interest, they were shown a video of how home electronics products looked before the advent of semiconductors and allowed to actually handle silicon, the mineral from which semiconductors are made. Watching the children eagerly raising their hands and answering questions by ACE gave a clear impression that their lack of confidence and barriers to understanding science and chemistry were coming down.
After that, to deepen their understanding through hands-on experience, the children produced electronic music boxes using semiconductors. This was detailed work using 16 different parts, but the high school volunteers did a great job showing the primary school children what to do, and the students could be seen helping one another. A primary school girl at one table was good at origami, so she made a folded-paper tree to put on top of the music box being produced by a middle school boy at her table.
Through trial and error, the students naturally developed an interest in the subject while deepening their understanding of how things work. One child remarked, "Learning about semiconductors has made me want to work in electronics some day." As an experience that could provide even a small sense of accomplishment, the class also gave the children many insights.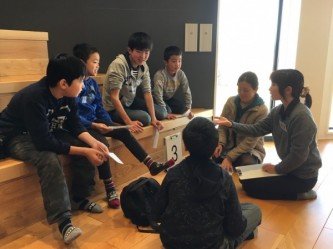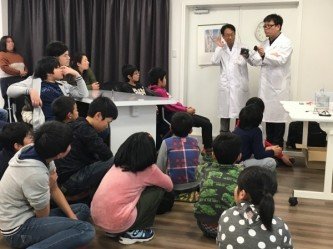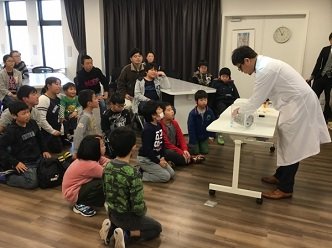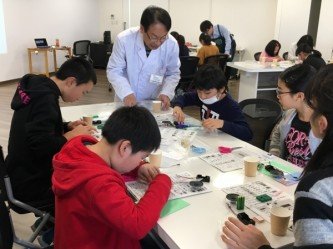 Links: