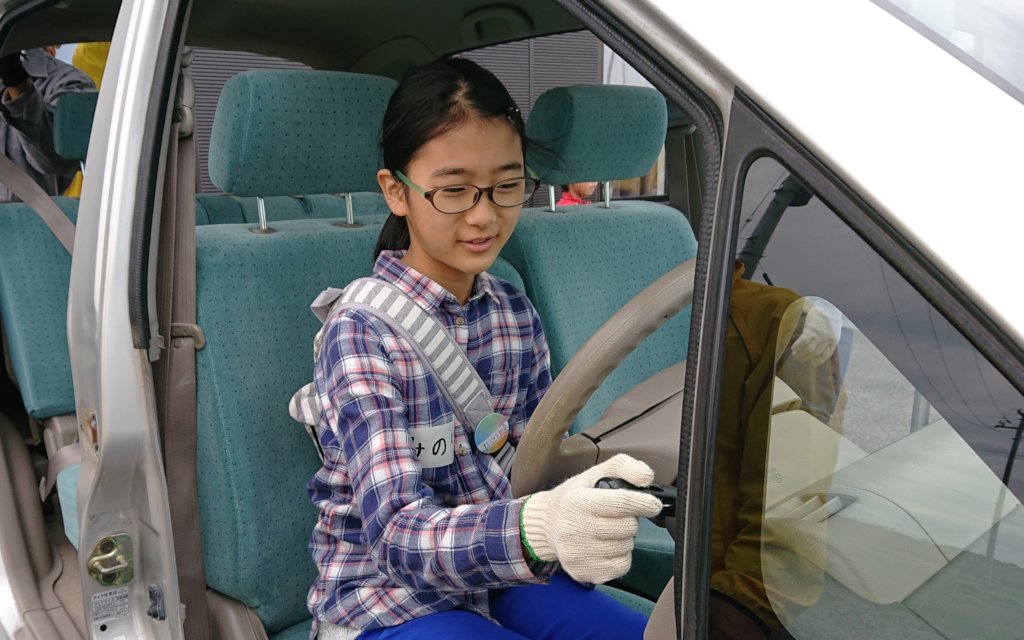 In the autumn of 2018 we continued our efforts to nurture the youth of Fukushima by creating opportunities for young people from elementary school to university age to have a variety of experiences. This season they continued to gain insight into the world through activities on the front lines of reconstruction efforts in Fukushima and the chance to articulate their experiences.
1. Learn about recycling by interacting with adults in local industry
This autumn we continued to give children in Minamisoma lots of hands-on learning opportunities. In October, we invited the Shima Company to make a presentation. This local firm is involved in used-vehicle sales and recycling and staff offered kids a mini-school to learn about recycling from the perspective of automobile parts. We believe it's important to develop kids' thinking ability through real experience, so we think a lot about how to plan activities to give kids good experiences for learning. This time that meant actually dismantling a real car. The parts were then checked for their condition, and the kids learned that some of them are valuable like treasure as repair parts or parts for quality Japanese products overseas.
The kids gave us a lot of feedback too, and here are some of the things they told us: "I was surprised to see that cars had so many parts." "I learned a lot today about cars, and also that so many parts can be recycled." "It was exciting to see what's really inside a car, and in the future I would like to try putting one together." "I was surprised to see that parts are reused not only in Japan but also overseas, and that 99% of parts are recycled."
The presenting firm was a company that kids had only known as being in the automotive business, but by learning through the experience of actually dismantling a car and also realizing so many connections with the rest of the world, this turned into an exciting workshop that opened their eyes.
2. Participating in information technology
The high school students volunteering at the weekend camps we plan and operate at Asubito Fukushima are now involved in planning and running what they call the "Asubito Youth" program, with the desire to develop their own hands-on activities for elementary and middle school kids. We at Asubito Fukushima support them with advice in the planning and running of what the high school kids themselves do.
This autumn of 2018, the Asubito Youth members took the lead in information dissemination as part of the Fukushima Innovation Coast Framework, a government program to support innovation in new industrial centers along the Fukushima coast, which had been seriously affected by the disasters of 2011. Using a programmable high-tech robot named "Pepper," the Asubito Youth members get experienced in programming. The friendly and articulate Pepper robots are stationed at branch offices of the Framework around the region and are used to provide information to people. The students have started preparations to develop applications for Pepper while gathering information about the Framework as well as regional tourism, events, history, culture, food, and reconstruction, to be provided by Pepper.
The high school students do everything from switching on Pepper's power to basic operations and actually typing in the program instructions, and they give out a big cheer when Pepper starts to move according to the programs they have written. They commented that the robot programming was a bit difficult, but really fun. They very much enjoyed the process but were also keen to learn. Overall, we expect programs like this to develop young minds with a broad view of the world, who are knowledgeable about the Framework and the Fukushima region as well.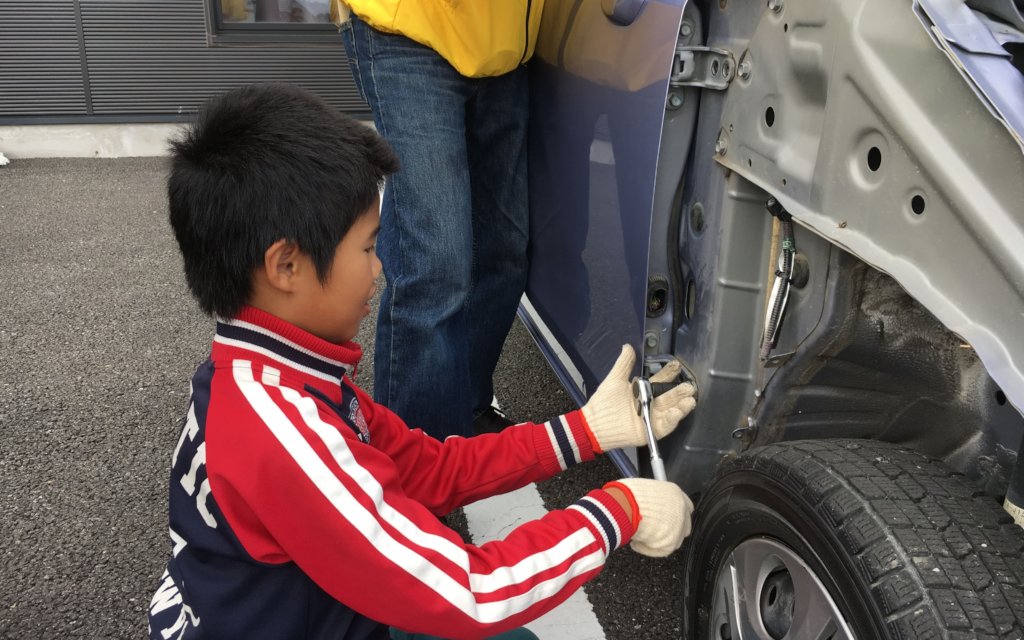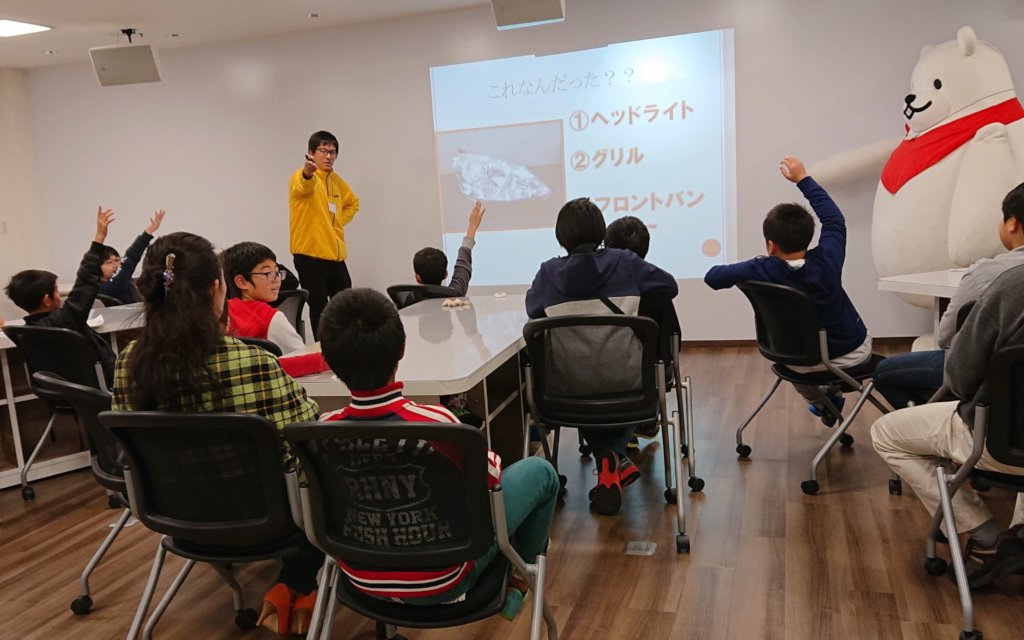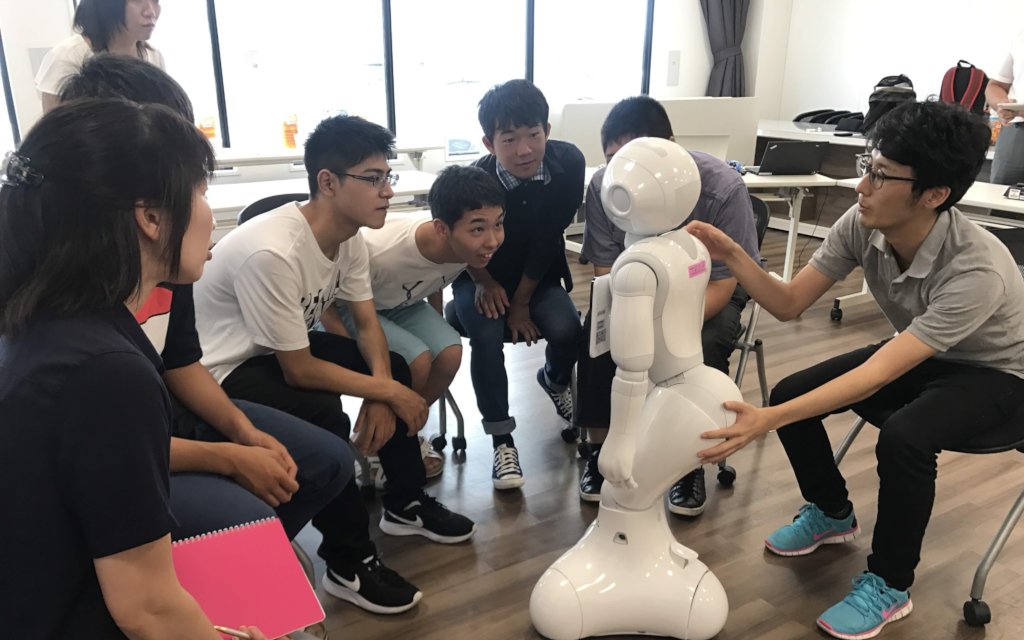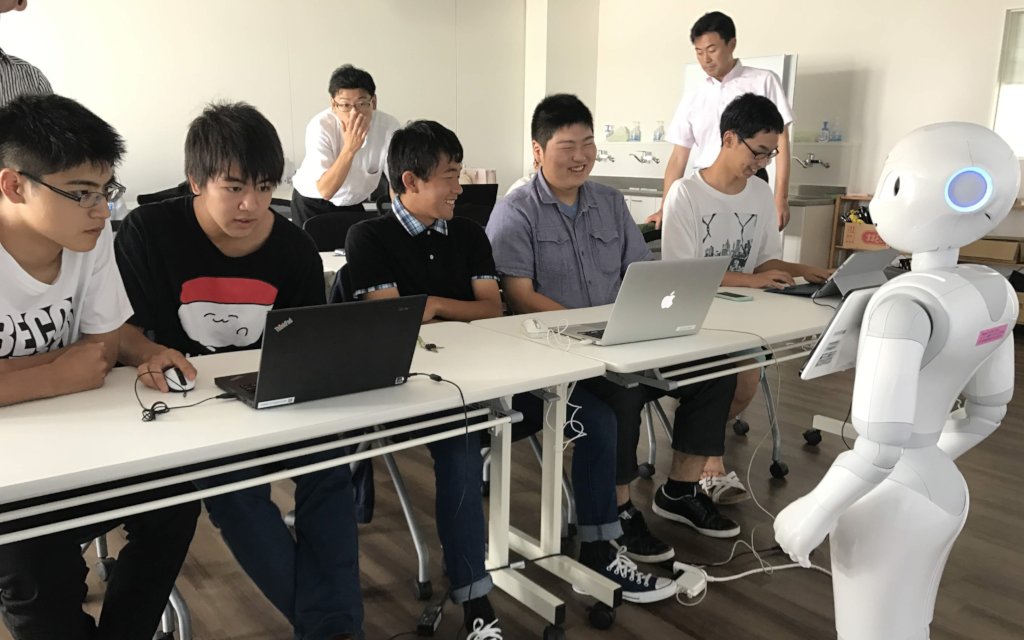 Links: