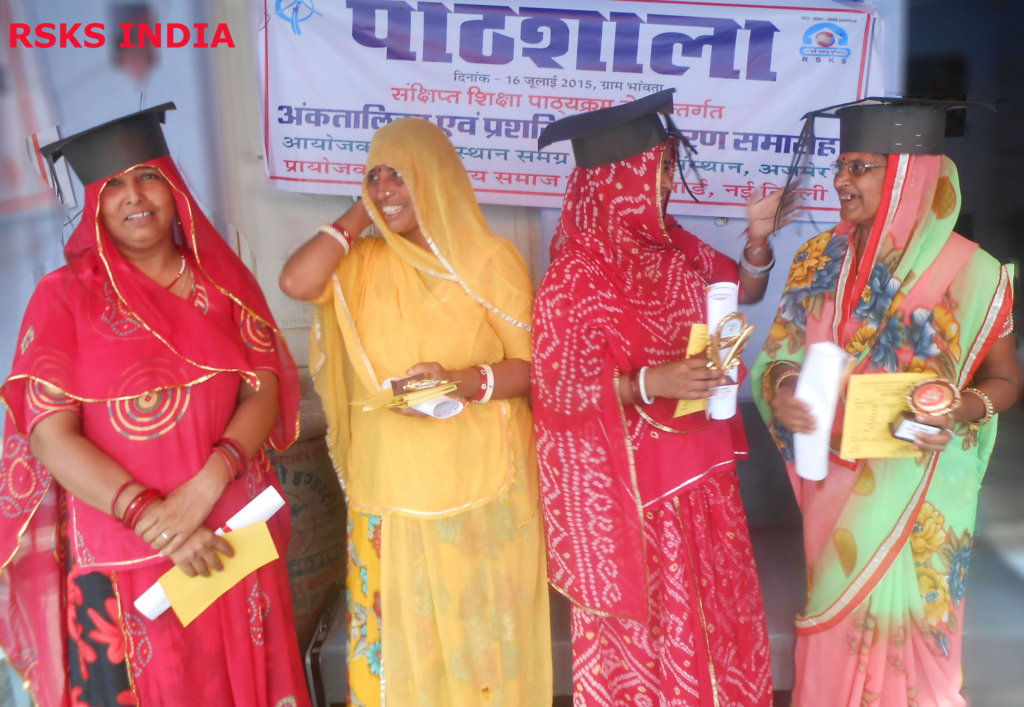 There are so many moments in a our life when we become failures and doesn't get success after so many efforts even. But, with the help of strong willingness and determination we can convert these struggle into an opportunity. The story of failure of Rajasthan Samagra Kalyan Sansthan (RSKS) like the same, indicated lot of things here on the basis of own experience.

In 2013, Rajasthan Samagra Kalyan Sansthan has prepared a programme named as "PATHSHALA" (Brief Education Syllabus) for Rajputi women, were living in village Bhanvta, a backward area in district Ajmer. This programme has designed for early school dropout women to make them educated with the help of central society welfare board of India. Although these women are living under Traditional social malpractices AND conservatism.
Still they are prohibited to live without Veil. They have to wear white cloth on their head, while going anywhere. Along with this, they are not permitted to do agricultural work and job outside from the home. So in short we can say, in 21st century still Bhanvta village is very backward due to illetracy, PARDA PRATHA, social malpractices ETC. Thus, RSKS has choosed village Bhanvta to fulfill their need by establishing "PATHSHALA" to increase awareness for education among them.

Now, there were so many challenges in front of us. No single lady was ready to take admission in our school "PATHSHALA". There were so many restrictions on women, put by men due to old and backward thinking of them. Even, after so many efforts, still no one was ready to take admission in "PATHSHALA". After this incident, our team has lost their confidence and became demotivated. We felt, we would not be able to convert our dream into reality and our school might be close even before to open. In other words, our team has became failure in that area in very bad manner.

After this bad incident, in board meetings also this topic has discussed many times and in last, a decision has been taken by all members that we will do a last try one more time. But, at this time we stressed on to change the strategy to achieve our goals. Now, this challenge has been connected with our respect.

We designed a new strategy for the success of "PATHSHALA". Through which, so many skit and drama activities has organised in villages by the support of volunteers, which is called as Nukkad Natak. Raily also has started for bringing the awareness towards education. Night talks has conducted by the help of public representatives and government employees. Presentations, short documentary movies were showed for motivate them, which were based on the success of women. Along with it, benefits of education explained them. We organised an advisory committee, included teachers, aanganbadi workers, sarpanch( head of village), ward head. We visited every house and their agricultural farms to develop the education and now, as a result, our efforts started to show colours.
That moment has came now, for which we all were waiting eagerly.

Because at this time, 25 school dropout women has taken admission in our school, after taking the permission from their families. They started to came and were regular also. But still, our challenges have not ended here. One more major problem has arised, their husband and families demanded for their employment also at their home itself. For overcoming this problem, Global Giving Foundation has helped us. Rajasthan Samagra Kalyan Sansthan has started training programmes under the project named as "Empowering poor women with sustainable livelihood" by the help of Global Giving Foundation. Along with education, Stiching and rajasthani handicraft self employment training programmes were conducted for their skills development. After their skills development, Parivartan self helped groups are established and all those women has connected with this group. Then, loan has provided them by the cooperation of ICICI bank.

On completion of 2 year programme in "PATHSHALA" (Brief syllabus of education), middle level exam has conducted successfully by the help of Education Department, Govt. of Rajasthan. After all these, that day has came, we all were waiting for........
Means, all 25 women has passed the middle level exam successfully. As a result, now they can participate from any Govt. Job to Election for sarpanch. Because, they were eligible now to apply on all these places. Although, they all passed middle level exam and self employment was in their own hands now. Women who were under backward traditions, could be won election and appointed on the post of sarpanch. There was no doubt on it.
The lessons Learned from failure


After all these, we learnt change your path for getting destination not goals.
Do not underestimate you own ever and never loose hope.
Our strong dedication and trust makes us successful always.
Move ahead with a good and effective strategy.
Our little efforts even brings a big success. So just do try again and again, and never loose hope.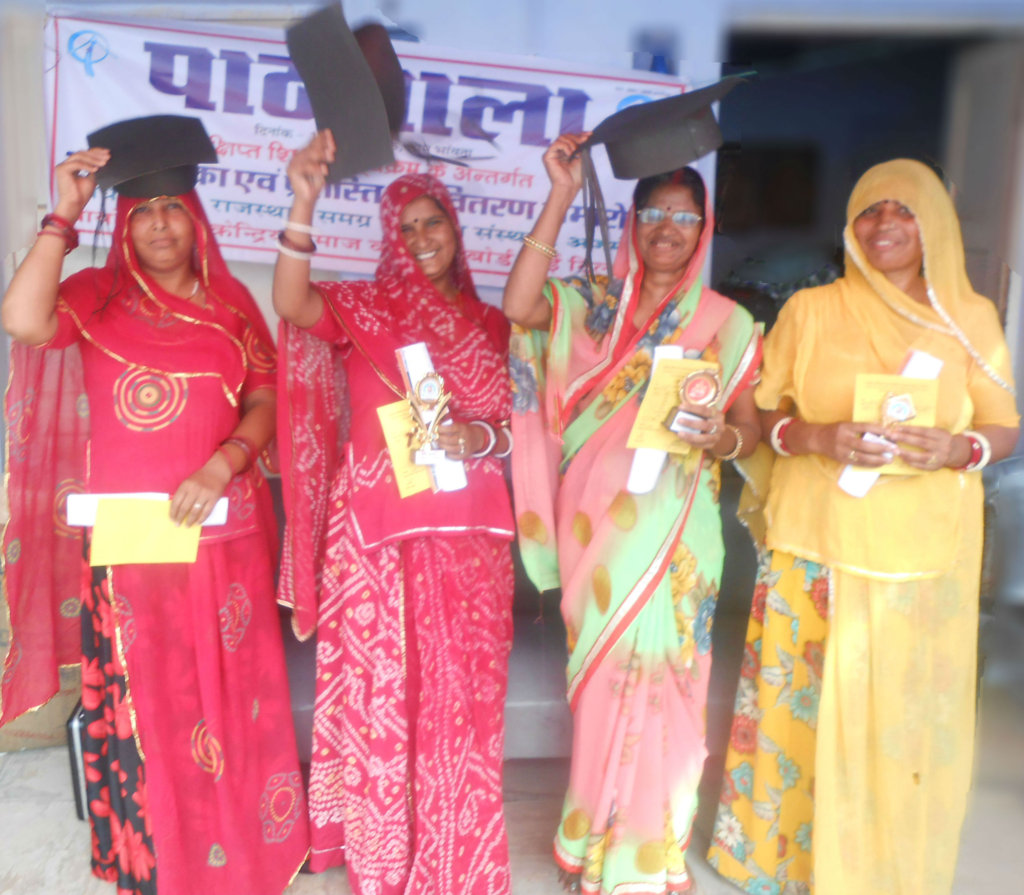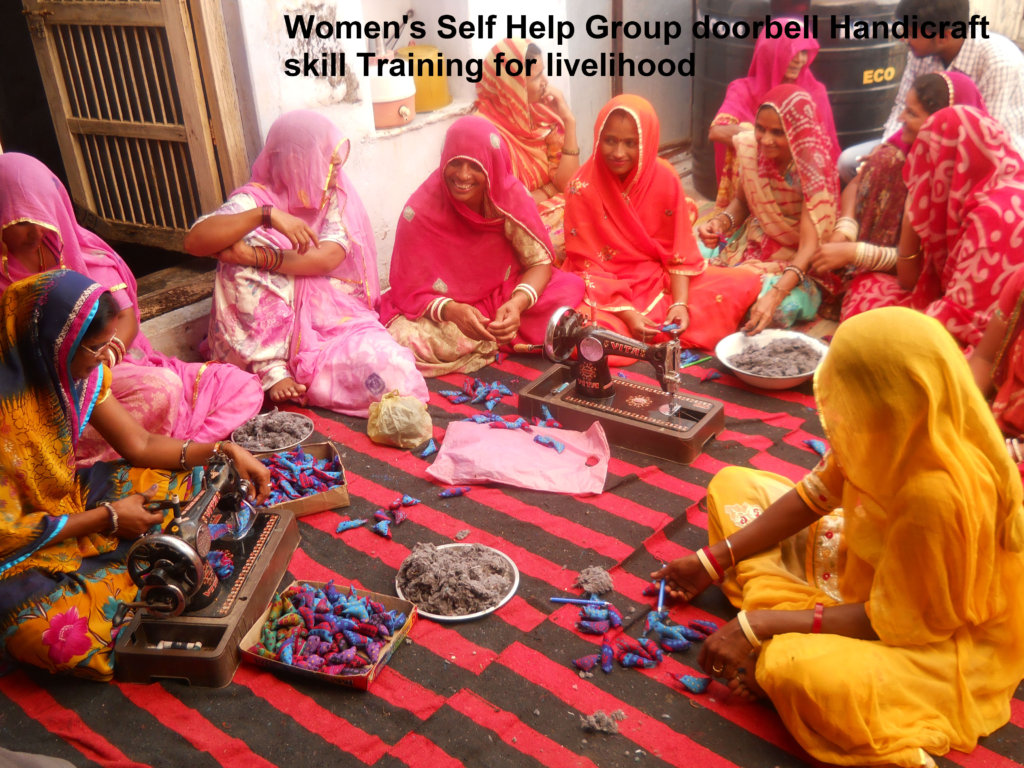 Links: