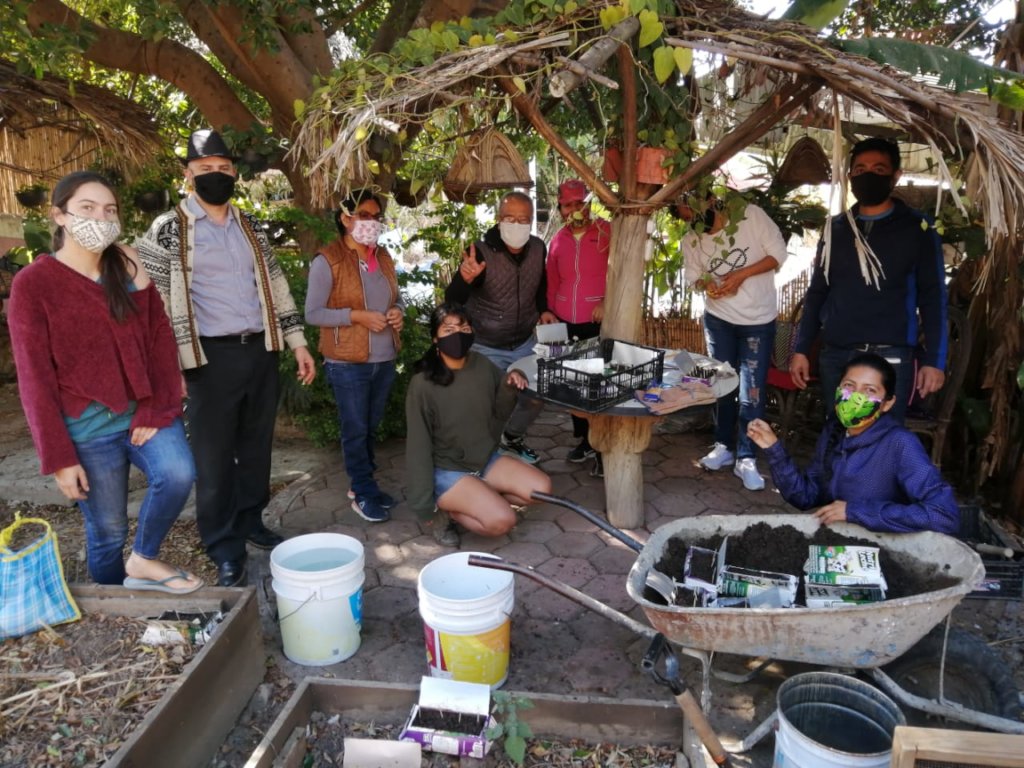 Since to date, we have been working with 7 former participants of the School for the Common Good, Mixteca, who, based on a rethinking of the strategy of accompaniment to the 25 new young participants of the ebc, have been assigned other tasks and act as their tutors. In general, the activities they carry out are:
The tutors have made visits to the mentored persons, participated in monthly dialogues with facilitators to address questions about follow-up and about the issues that have been provided in the seedbeds.
Four online meetings-workshops were held with various themes aimed at improving community organization and reflection on caring for the space.
To date, the young participants are implementing six community projects in their communities in response to the COVID19 emergency, with actions to improve nutrition, food cultivation, rescue and use of traditional medicine, dissemination of information on health care benefiting at least 400 people. And they are about to start 10 new projects in the next few months.
About the problems we encountered while implementing the project: Since the activities have been entirely done in a virtual mode, the most difficult task has been to achieve clarity in the indications. Since being in the online sessions, communication is often cut off because the signal is unstable. Apart from the technical problems, the fact of minimizing face-to-face visits has been complicated, since in general, the Community IDEAS processes have always been designed to be close and thus
facilitate the connection with the participants and with the community, as well as to recognize the environment in which the activities proposed by the participants will take place.
Currently, It continues with remote tracking and online seedlings. The choice of tutors by geographical proximity has served to allow some of the participants to meet their tutors and achieve better results. The use of other virtual tools has also been opted for, and horizontality has been achieved in the process.
We are sure that although these are difficult times, the School for the Common Good will continue to carry out its activities, and the young people who have been trained so far will obtain good results with their projects for the benefit of their communities.