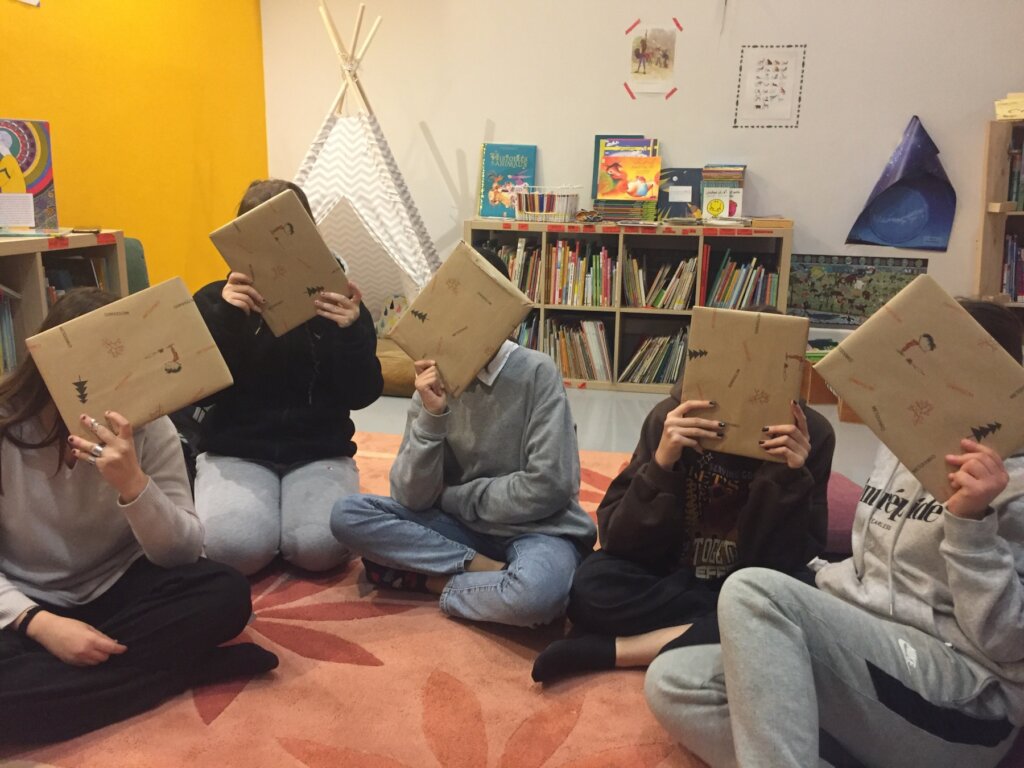 Dear friends,
Towards the end of 2021 there was a calm before the storm of COVID 19 Omikron variant which allowed us to open up the library for events and connect with more members of our community.
In November we partnered with Norwegian Norsensus Mediaforum for "CHARMMS: challenging refugee and migrant media stereotypes", a program which consisted of three workshops that were addressing ways that professional and amateur content creators can provide positive images of refugees and migrants in Greece, through their work. Young and older refugees participated and received training on storytelling for advocacy and networked with professional journalists. After the successful completion of this project, we decided to repeat the workshops on a smaller scale and train young people to organise themselves in the camps where they live, their schools and their communities.
We also held our first book presentation! "Amir's blue elephant", by Melissa Hekkers, which recounts the author's experience as a volunteer in one of the refugee camps in Lesvos and her involvement in raising awareness on migrant and refugee issues.
But mostly we did things for and with the children! We celebrated World Migrant Day with storytelling and held arts and crafts workshops for our little friends with every opportunity!
Before the end of the year, we also managed to launch our new website, through which visitors can access the library's ever growing online catalogue, become members or participate in the Adopt A Book program. We are also part of a group that is organising Refugee Week to be held in Athens for the first time this summer. And our tutoring program is under way, with one class so far and another one to follow soon.
We saved the best news for last! Through our latest GlobalGiving appeal 2,170$ were raised allowing us to give free annual library memberships to 106 refugees and disadvantaged local families! Hurray!
For 2022, continuing the cataloguing of our collection and increasing memberships are our main goals, as well as further strengthening our ties with the community.
We thank you kindly for your continuous support and we wish you health and joy for 2022!
With gratitude,
Ioanna Nisyriou
Links: