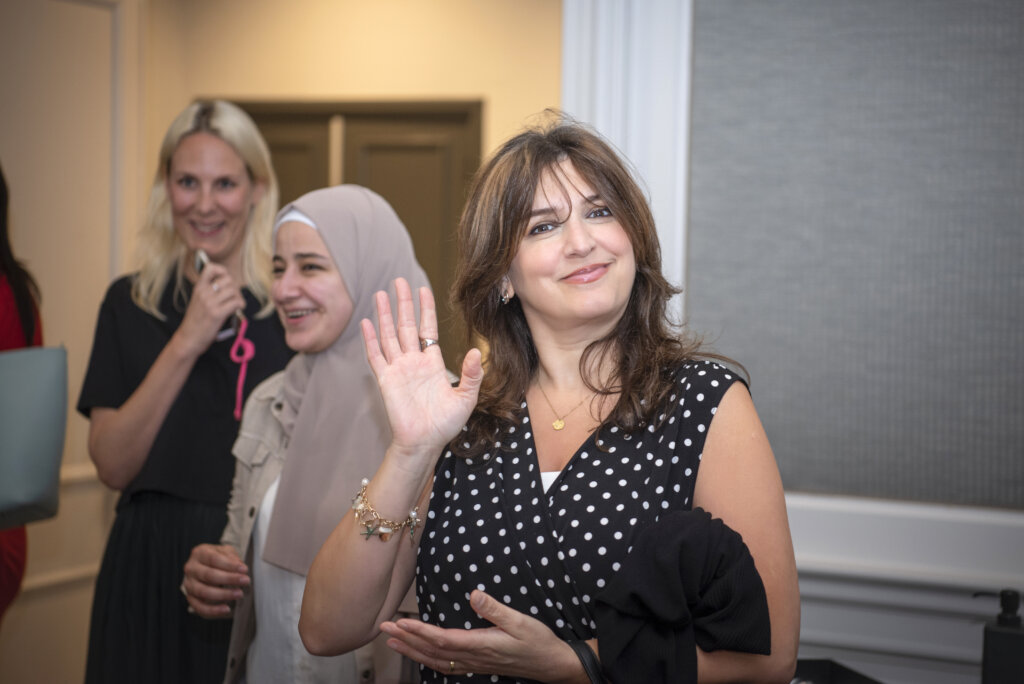 Dear Friend,
We hope this message finds you and your loved ones safe and well.
Thank you once again for your generous donation to Empowering female newcomers with digital skills through GlobalGiving. It's truly made a difference.
We want to make sure you see the impact of your donation. Here are some highlights of what we've been able to accomplish thanks to your support:
Success stories
It's been busy at She Matters and we're thrilled to have made more matches that truly matter! Our Lotus Flower Programme (LFP) graduates continue to grab opportunities and score successes.
Hala joined Nike as an Administrative Assistant!
Hala is a professional with 7+ years of international experience in handling a wide range of technical and executive-support functions, working and volunteering in the education and professional services sectors in Turkey, Syria, and the Netherlands. She will undoubtedly be a valuable addition to the team!
Suha joined Nike as an Administrative Assistant!
Originally from Syria, Suha is a diversely skilled professional with experience in administrative support and interior design. She has a proven track record of providing professional, proactive, and comprehensive support to the leadership team, and maintaining productive relationships with internal and external stakeholders. We also know that Suha is a person who brings joy into life and workplaces.
Join us in wishing Hala and Suha well on their exciting new journey!
Friendly disruption in tech
Kudos to our candidates Esther and Niveen for landing jobs at major tech companies! Keep reading to learn more.
We have an amazing update on our partnership with NMQ Digital.
Esther joined NMQ Digital as an HR & Admin Specialist!
Esther is a finance professional with over 10 years' experience in business services. Her friendly personality and passion for teamwork and providing quality service to stakeholders make her a valuable team asset.
New partnerships and successes
What matters most in business and in life is the difference we make for others. To keep empowering companies with diverse talent and female newcomers with employment, we continue to partner with major companies.
PRO Unlimited
PRO Unlimited is a leading, global professional services and technology company and a certified 'Great Place to Work.' It works with leading Fortune 500 companies and other large organisations delivering value by engaging and managing their non-employee workforce, improving talent quality, procuring services, providing savings, and managing risk & compliance. The company pioneered a new space, created new business terms (MSP, VMS, vendor-neutral), and continues to be an industry leader servicing its clients and running global programmes in more than 90 countries.
We're super proud to have made the first match.
Niveen joined PRO Unlimited as a Client Services Consultant!
Niveen is an administrative professional with a wide range of experience in human resources, operational, and recruitment support functions. She's now bringing her skills to a future-forward company and team.
LinkedIn Rock Your Profile
LinkedIn Rock Your Profile is a global programme designed to educate, inspire and empower members, to build their professional profiles and connect to opportunities using LinkedIn.
We've partnered with LinkedIn to support our candidates with securing employment. Gustavo Llopis delivered a Rock Your Profile workshop to a group of women we serve.
No spoilers, but we've got some exciting things in the pipeline – so stay tuned!
For more information on what we've been able to achieve thanks to your generous support please visit our website and click the links below.
Thank you once again for being a part of our journey and supporting our work – we couldn't do what we do without you!
Gratefully yours,
Christina Moreno,
Founder & Chairwoman, Stichting She Matters
One last thing – sharing our project with your friends and family helps us to spread the word about our work and continue to grow our community of supporters like you. Please consider sharing our story with your network, we'd be incredibly grateful.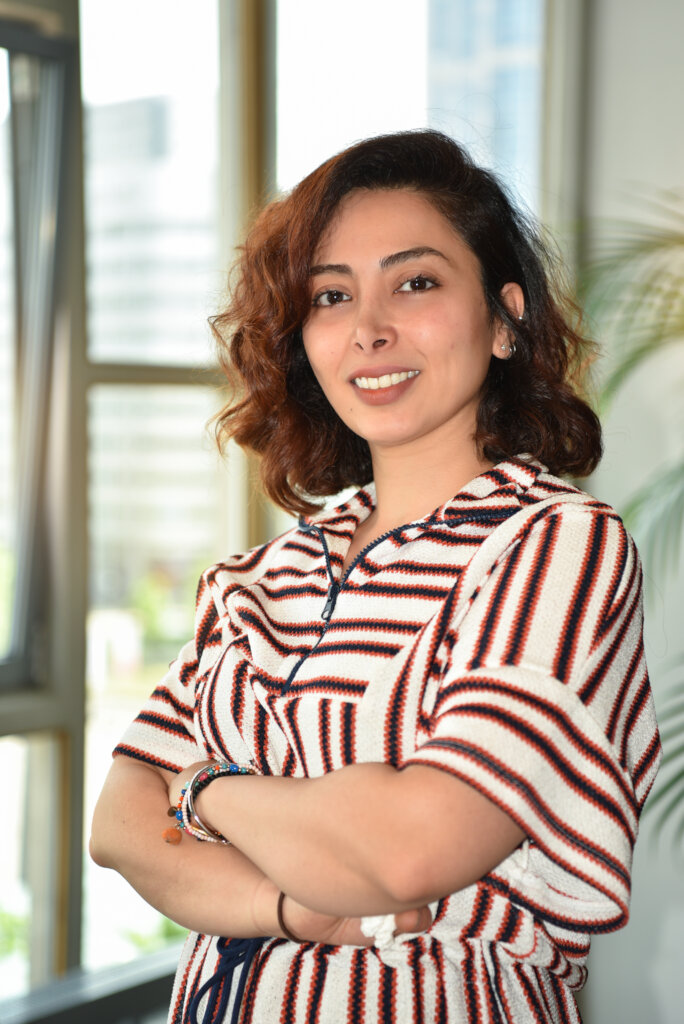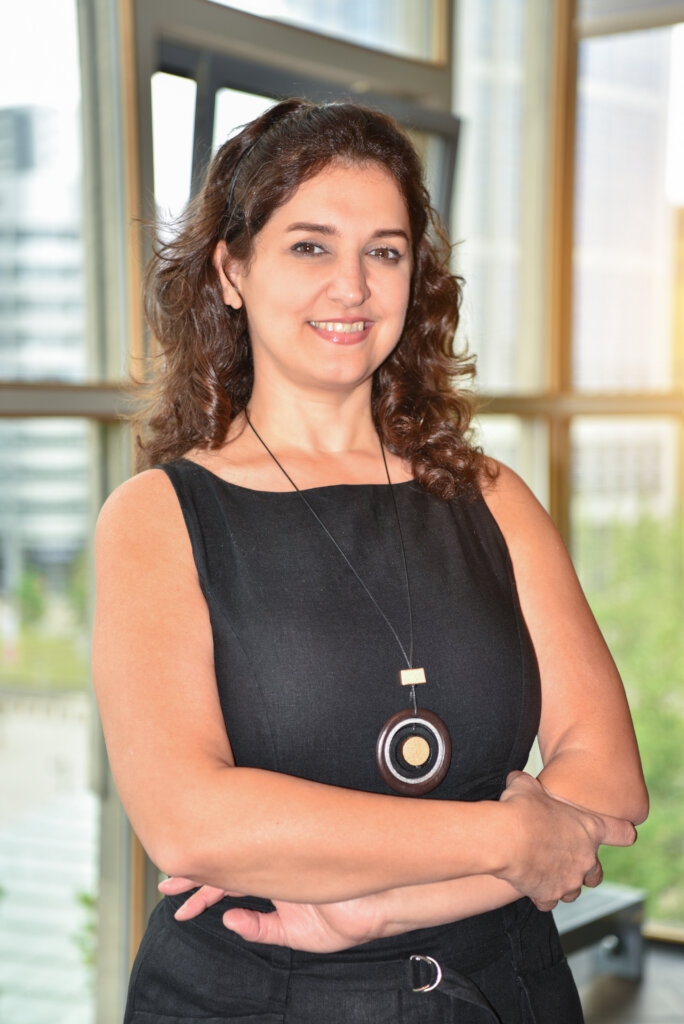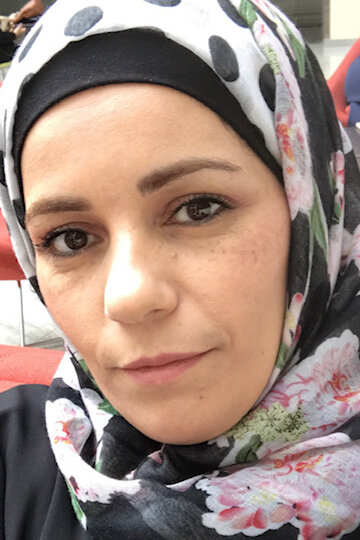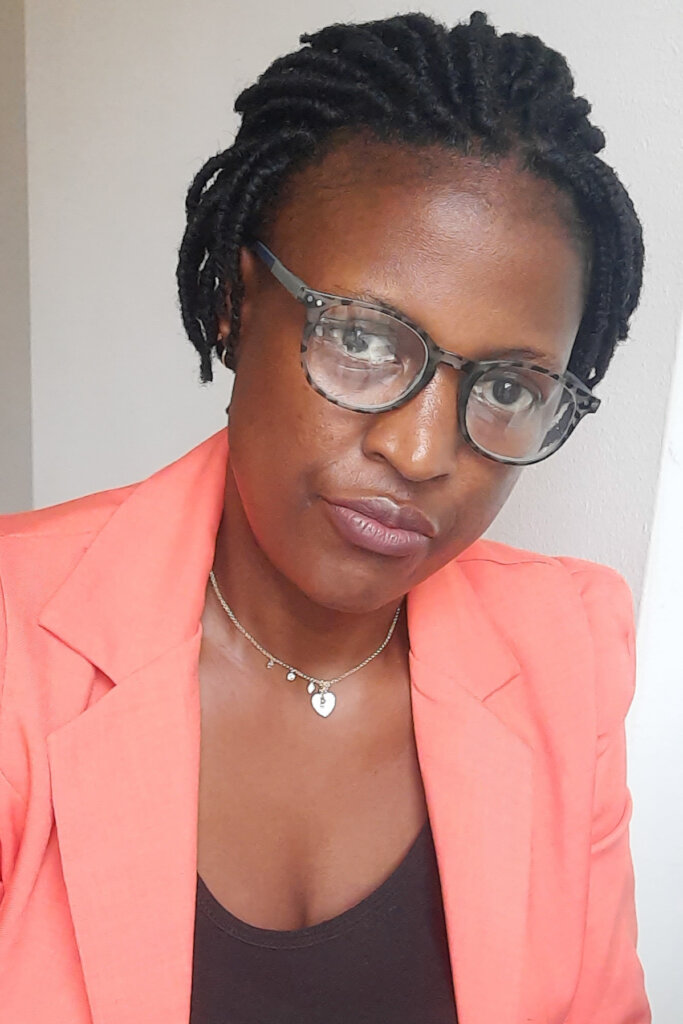 Links: