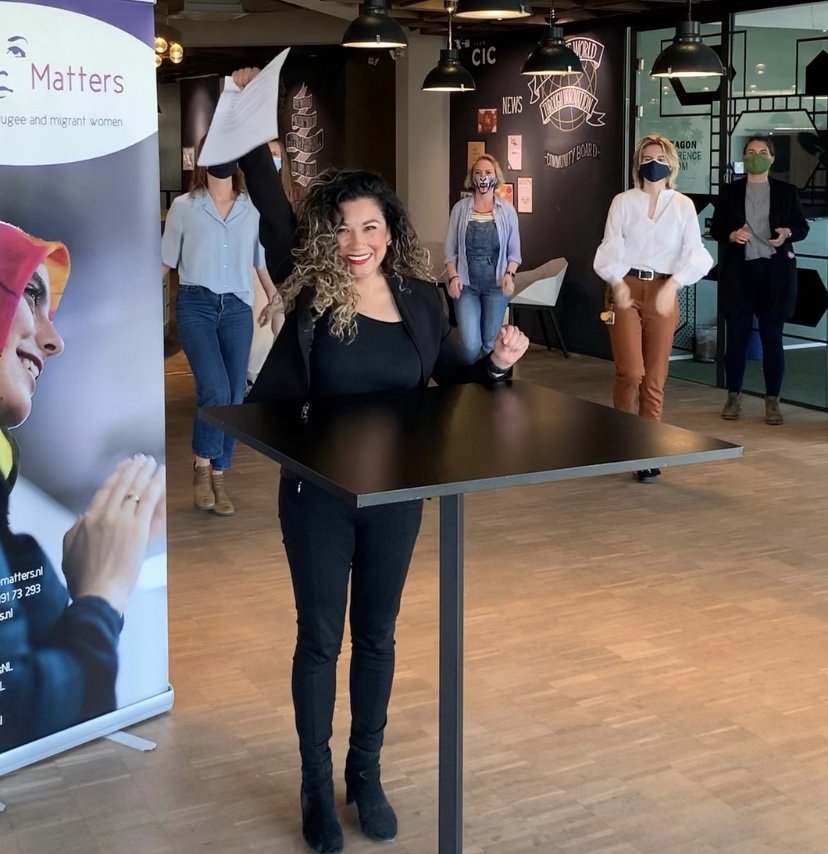 Dear Friend,
We hope this message finds you and your loved ones safe and well.
Thank you once again for your generous donation to Empowering Female Refugees in the Netherlands through GlobalGiving. It's truly made a difference.
We want to make sure you see the impact of your donation. Here are some highlights on what we've been able to accomplish thanks to your support:
She Matters Joins Forces with Nike, Inc.!
She Matters is proud to announce its new partnership with Nike, Inc.! Through this partnership, both parties will join forces to empower women who have a refugee or forced migration background (female newcomers) with future proof skills, mentorship and employment opportunities. All this will ultimately support female newcomers' integration into the labour market in the Netherlands. The partnership will focus on supporting and growing She Matters' Lotus Flower Programme. This 7-week career readiness programme will provide hard and soft skills training to 10 female newcomers and aims to complement their journey with mentorship and employment opportunities.
Lotus Flower Programme (LFP)
In collaboration with Nike, Inc., our upcoming LFP is underway! Our open call for applications is officially closed and our interviews with applicants have concluded. We've selected 10 participants who will start this exciting new journey in June 2021.
Due to COVID-19 restrictions, the majority of the programme will be held virtually although we aim to have some in-person workshops in line with government guidelines. Stay with us to follow our journey!
To stay updated, follow us on Facebook, Instagram, Twitter, and LinkedIn.
She Matters Joins the Refugee Academy's Project on Refugee Inclusion
We're thrilled to be a part of the Learning Crossroads for Refugee Inclusion project, an initiative of the Refugee Academy. It's a learning trajectory that uses participatory methods to help civil society organisations to become more sustainable and create a platform where they can learn from each other, nourished by existing scientific knowledge and the contribution of experienced experts who themselves have a refugee background. To view our profile, click here.
Ongoing Support for Our Graduates
We continue to respond to the COVID-19 pandemic and support our graduates. It's become clear that female newcomers are experiencing a unique set of social and economic challenges raised by the health and economic crisis. With sisterhood at its core, our support goes beyond the scope and timeline of the LFP. We continue to support our LFP graduates with ongoing practical and emotional support – from advice on housing to employment. This ensures that they're well supported to overcome this challenging time.
For more information on what we've been able to achieve thanks to your generous support, including outreach initiatives, please visit our website and click the links below.
Thank you once again for being a part of our journey and supporting our work – we couldn't do what we do without you!
Gratefully yours,
Christina Moreno
Founder & Chairwoman, Stichting She Matters
One last thing – sharing our project with your friends and family helps us to spread the word about our work and continue to grow our community of supporters like you. Please consider sharing our story with your network, we'd be incredibly grateful.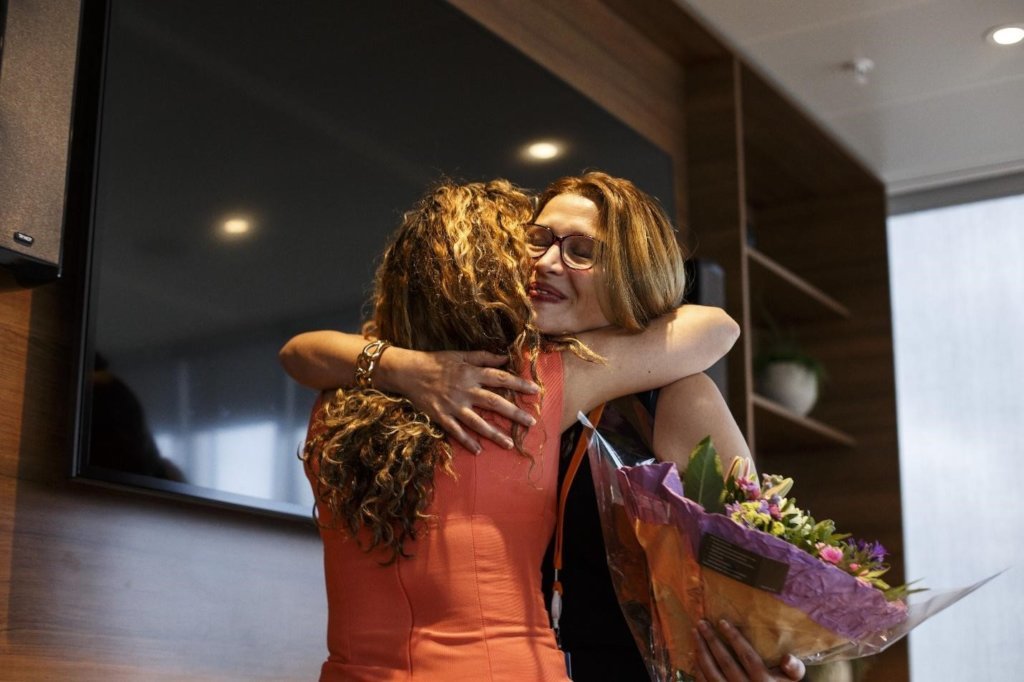 Links: