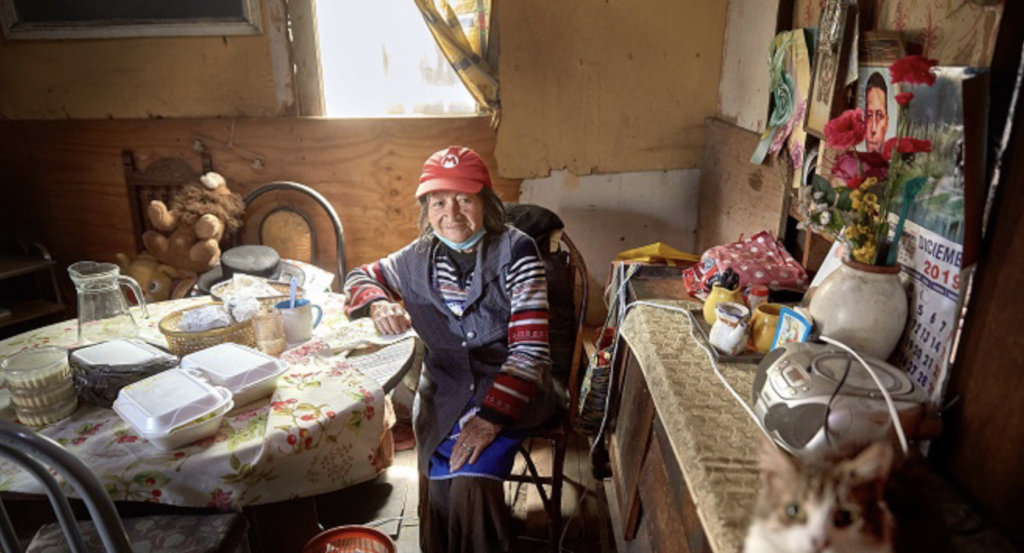 It has been a year that no one will easily forget. In March when the pandemic began we all thought that the emergency would last a couple of months but we never imagined that it would last the whole year.
However, Hogar de Cristo has adapted quickly, providing solutions to the population we serve. To reverse the bad, good, innovative projects are needed, focused on the most vulnerable and excluded, that excite and awaken the solidarity of all.
PADAM stands for Program of Home Care for the Elderly and is a revolutionary tool of inclusion and social support for the elderly. Juan Cristóbal Romero, Executive Director of Hogar de Cristo, explains: "PADAM costs 80 thousand pesos a month against the million pesos that it means to have an older adult in a residence." With this assistance at home, deterioration is slowed and the autonomy of the elderly is maintained. And they are enriched services that are not limited only to baskets of products or food, but also very broad supports –from accompanying them to their medical visits to accompanying them in an outdoor activity–, both for them and for their caregivers.
Eduardo Valenzuela, doctor from the Geriatrics and Gerontology program at the Catholic University School of Medicine, said at the beginning of the pandemic that the best way to protect older adults would be to "copy the model that Hogar de Cristo has used for decades to identify and link older adults with local networks, read PADAM, one of the most successful initiatives that the foundation has had in recent decades. Precisely because of this ability to identify the most fragile people and link them with health care social networks and protect them. Many of them would have died alone in their homes if this program did not exist". And the same applies to the PAFAM, which are social support programs aimed at families that have one or more members with mental disabilities. Both the PADAM and the PAFAM require significant additional financial support to that provided by the State, therefore, we invite you to collaborate with the elderly and with those with intellectual or mental disabilities.
"Despite the tremendous difficulties we have suffered this year, learning and a job well done have strengthened. Now what we need is the usual: appeal to the conscience of people, as our founder always did and ask them to join," sums up Juan Cristóbal Romero. And paraphrasing one of his well-known reflections, he says: "´We need you… We don't force you, but we need you to carry out our plans. If you don't come, a work will remain undone, that you, only you, can do. Nobody can take this work, because each one of you has his share of good to do in it, 'asked Alberto Hurtado. And now, in the midst of an unparalleled health, social and economic crisis, his call makes more sense than ever.