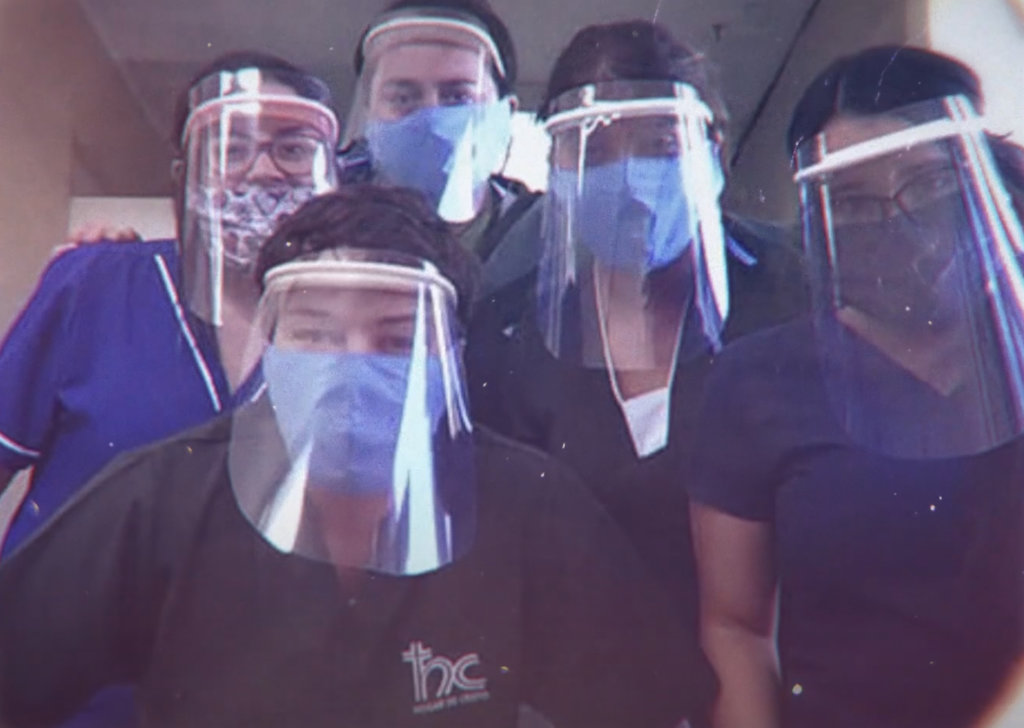 In these times of COVID-19 emergency, we are facing unprecedented challenges in our daily activities. However, we continue supporting vulnerable population through our programs.
Regarding people living on the streets, we have launched the "Street Protect Covid-19 Route" a specific program to monitor this population, control their temperature, share this information with the Ministry of Health and to provide them with sanitary kits and food.The number of elderlies living on the street have increased through the pandemic and the situation is getting worse due to winter temperatures.
As to our elderly residences, they continue being open and we are providing them with all necessary care. Resources have being used to buy masks, bottles of alcohol gel, digital thermometers, a specially prepared feeding pouch, isolation suits, concentrators. oxygen kits and also to maintain the daily expenses of our programs.
In relation to our workers, more than 200 workers at the Hogar de Cristo have resorted to the psychosocial support offered by the foundation. A necessary resource in these times of pandemic where the threat of contagion and death becomes latent. Maintaining healthy mental health is vital in order to get through these days and to help others.
Respecting our educational centers, they have closed following government measures but we have continued with our classes, workshops and support through distance education.
Without a doubt, having to work remotely has been a complex issue for many of us, especially for those who directly care for children and teenagers. Despite this situation, the professionals of our different programs and schools have managed to continue providing socio-educational and/or pedagogical support to the beneficiaries in this context of a pandemic.
Regarding new students, despite this emergency situation, we made the decision to start diverse projects online to maintain permanent contact with them in order to generate links and to develop a pedagogical and psychosocial diagnostic process. In this period of uncertainty, it is key to continue providing our services and to be as close as possible with our students in order to prevent drop outs.
For example, in one of our projects for young people who have been out of the school system, Jara, a Technical Advisor in the Advisory area, points out that "it becomes clear how important it is to bond with young people and to introduce them to the people who are entering their lives, it is a fundamental step in the process". As a result of this, during the second week with suspension of classes, a team made up of two teachers, a social worker and the coordinator of the program decided to present themselves by video to the young people so that they could put a face and voice to the people who were working with them.
We are committed to assistance of vulnerable Chilean youth and elderlies and we will continue fighting so that no one is left behind. Your help has been essential to achieve this goal.
Thank you!