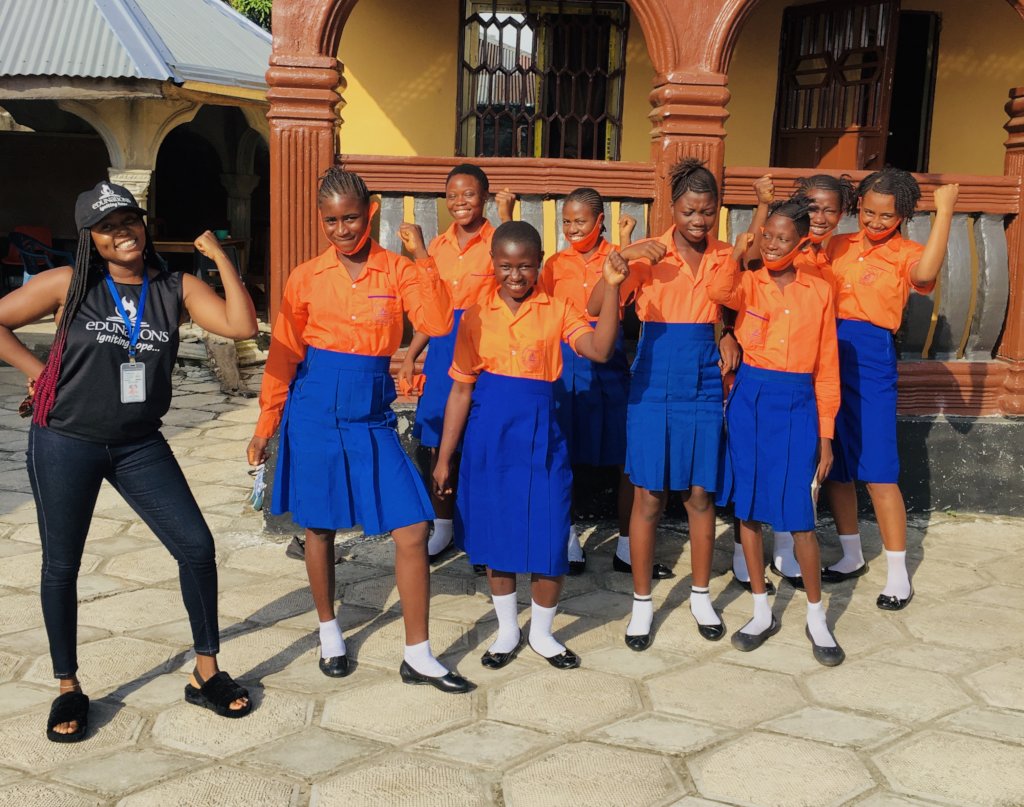 EduNations was founded following the devastation of the ten year 'blood diamond' civil war to try to help the uneducated children of Sierra Leone. Born out of such a dire situation, EduNations has had to remain focused in the pursuit of its vision and mission to provide a free education for children in the remote villages of Sierra Leone ever since it began working in 2004.
"Motivated by compassion for the least of these" EduNations gives poor children tangible reasons to hope. More than just teaching the ABCs, our schools serve as beacons of growth and learning in Sierra Leone. And since educating children enriches a community, which then strengthens a nation, we believe that helping to educate these children today, we are creating a brighter future for this nation tomorrow.
In practical terms, one could say that Sierra Leone was barely emerging from the effects of the civil war when it was again slammed by the Ebola epidemic of 2014-2015, then by the mudslides and floods of 2016 -2017, and now the Covid-19 pandemic. While national politicians use these events to explain why the country has yet to make more progress, EduNations has, with your support and God's help, made significant gains despite these severe challenges.
While the Covid-19 pandemic has had serious economic and social impacts around the world, the impact is far deeper in developing countries such as Sierra Leone. Before the outbreak of covid-19 in March 2021, Sierra Leone's economic prospects for the medium term were very promising. The International Monetary Fund (IMF) had projected economic growth of approximately 4.5 percent over the medium-term period of 2020-2022 and that inflation would moderate to single digit levels. However, within one year of the pandemic, the negative effects of ~3 percent economic contraction were felt virtually in all sectors including households, businesses, educational institutions and in both the public and private sectors.
Despite these challenges, and pandemic related lockdowns, social distancing and face masks, and restrictions on inter-district movement, we remain committed to our mission to operate schools and provide a completely free education to thousands of Sierra Leonean children in rural communities.
In December 2020, I credited the faithful generosity of our donors with keeping us afloat. Thank you! And while donors' support remains crucial, I also want to thank our dedicated staff and Board for helping us to help us remain faithful and focused on continuing to ignite hope through education in Sierra Leone.
Links: