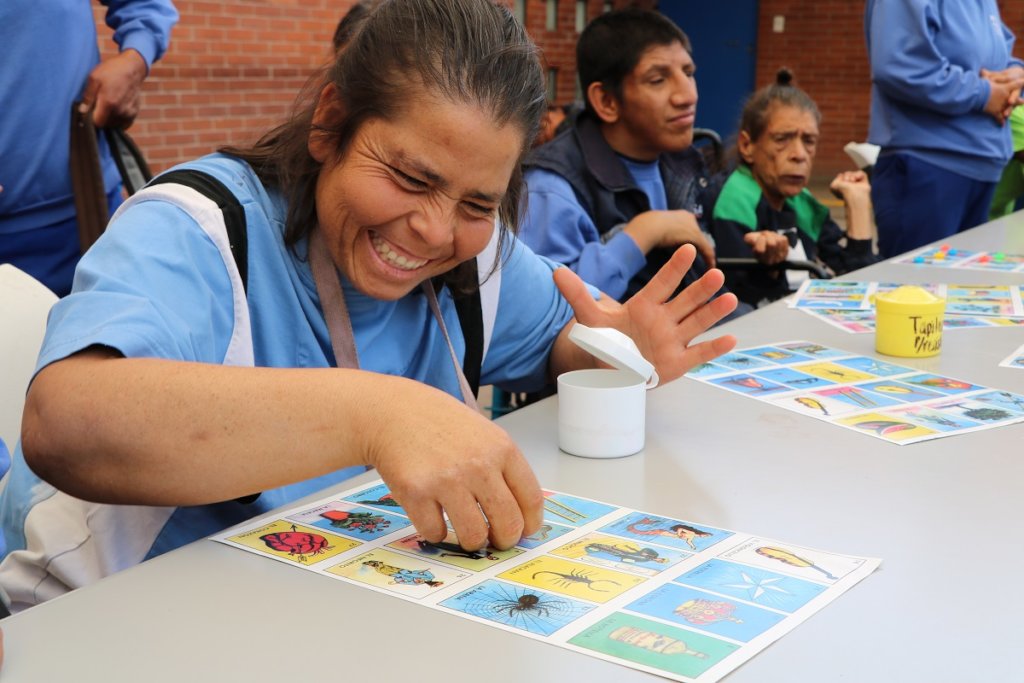 Hello everybody, first thanks a lot for all the help that you have been giving to us throughout all these years.
Fundación Fraternidad sin Fronteras, I.A.P., continues to be a non-stop institution that gives dignify life to people that were abandoned by there families. That mission is possible by donation that all of you continue to give.
Despite these pandemic times, our beneficiaries continue to have a good mental exercise. Daily, facilitators implement several dynamics so that they can have great moments of fun and at the same time, they maintain in good shape their brain.
One of the best ways to do that is by giving to them games, like lottery, puzzles and geometric draws. With this kind of mental exercise, many mental processes are in work. First the eyes communicate with the brain and inside the convolutions, orders are given to arms, hands and even facial expressions of frustration and happiness are express, because they have achieve or not a match.
Our greatest satisfaction is that we can see good results, because there social and cognitive capabilities are stable and even that, they have developed very effective communication skills despite limitations they have, such as problems for ideas expressions.
All these and more can be done thanks to your contributions, there is now verbal way to give you the thanks to all they help that you have been giving to us. Thank you so much and we hope that everybody are doing ok.