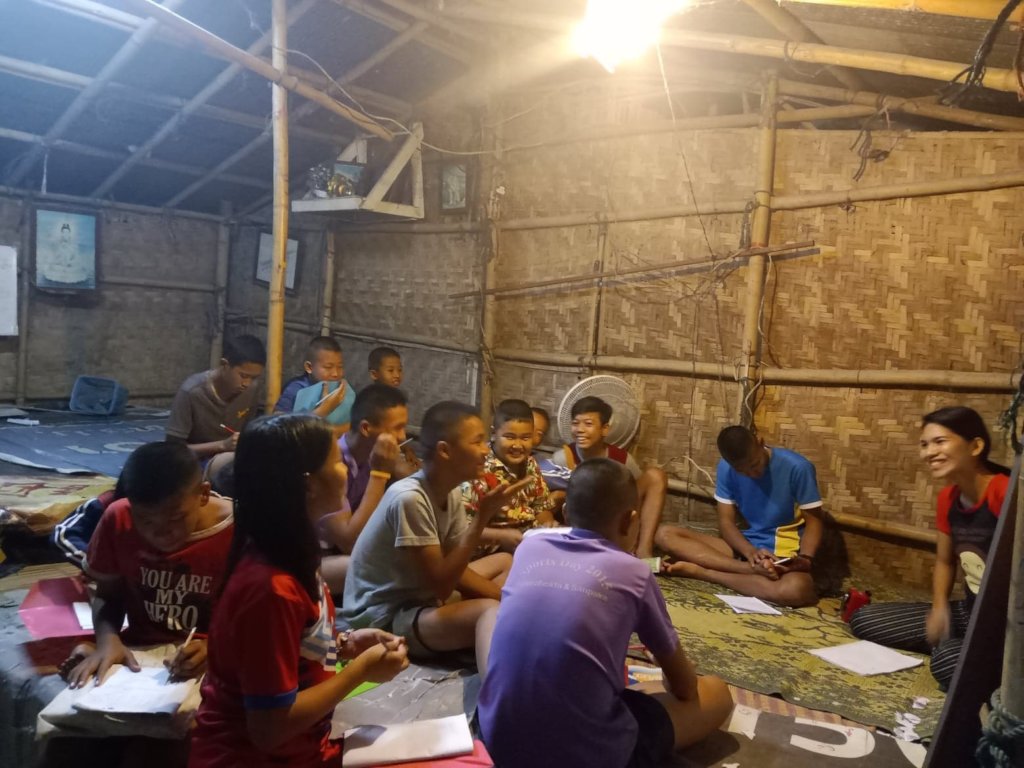 Dear all,

Our BEAM team would like to wish you a very happy 2020, and we hope your year is off to a good start! After finishing their first semester of the 2019-2020 school year, our students are now in their second semester. As usual, Su, Weh, Thel Thel and Chen have been busy with both academic and community service work, both of which have been extremely rewarding to their personal and professional development. They have kindly shared their reflections and updates with us.
On behalf of our students and BEAM, we would like to express our deepest gratitude for your support of their educational and professional opportunities that transform both their lives and our communities' development.
What are the highlights and challenges of your recent experiences?
Su, 4th year studying Social Science at Chiang Mai University
Recently, I have only two subjects: Seminar Studies and Independent Studies. I attend my friends' seminars every Tuesday and Thursday. The rest days are time to study by myself for independent studies and my own seminar, which will be on February 13. I like my education program because it has given me so much academic knowledge and makes me feel like a smart, driven student, especially compared to other university students in Burma.
I like all teachers and they can teach and explain every issue from every dimension to us. Mostly, I feel happiness in this semester because of a smaller workload. I believe that I could improve my writing and presenting skills more and more by studying and practicing. The challenge is that I was very nervous for my first seminar. I chose my interested topic, "Women and Tattoo". I believe that I could do it very well. I will try even harder in my final semester and achieve more educational and personal goals.
Weh, 4th year studying IT at Payap University
2019 was a blessed year as I overcome, with the grace of God, a lot of challenges. In this past semester, I managed to take 7 courses alongside with an internship at BEAM, and I also facilitated at the Youth Conference organized by BEAM with the partnership with JUMP! Foundation. In this internship, I did something new: I recreated the white-board writing and drawing into infographic images. I faced some challenges trying to recreate the handwriting and drawing into infographics: the first one is that I was not there when it was written, and the second challenge is that some of the words and drawings were hard to see clearly as they were hand-written. However, I managed to do it very well by analyzing the overall details and then rechecked with staff who was part of the writing and drawing process.
The 2019 year was my second time volunteering as a facilitator at the Youth Conference, and 2019 was a bit different from the Youth Conference in 2018. In 2019, I had to facilitate the youths mostly by myself with other facilitators, without any facilitator coach from JUMP! Foundation during the conference. It was a big challenge for me. However, I overcame the challenge as a team with other facilitators and the MC Ms. Lu Lu. Although it was not perfect since it was the very first time we completely led a JUMP-style Youth Conference, I have learned a lot and gained very valuable experience as a facilitator and as a team member. The stated above two things are my best challenges and experiences for this past term.
ThelThel, 2nd year studying Social Science at Chiang Mai University
The previous year was very challenging for me but it was exciting and I have gotten many experiences throughout the year. As the third year is the hardest year at university, I have difficulty managing my time in order to do well on every subject. In the past semester, I took seven courses but there were only 6 courses when the grade was out. Due to the enrollment system, the migration course's grade was excluded. However, its grade will be out in the second semester.
Moreover, I could not do my internship regularly because assignments kept me busy all the time; the schedule was too tight to give my time for the internship. Although I could not do my internship regularly, I did my best to manage my time to study regularly. Now, the grade is already out, and I feel satisfied and happy that I am able to maintain my GPA. Currently, the semester has already started I hope that this semester will be more flexible than a previous semester because I have to take only six courses this semester. Also, the subjects I take are not very hard except for one course called Technoscience and Modern Society. I think that this semester will be finished in the first week of May.
Chen, 2nd year studying English for Communication at Chiang Mai Rajabhat University
My study situation of last semester and volunteer work in Shan Youth Power organization were wonderful experiences to me. I am proud of myself that I can maintain a good grade in my studies even though some subjects were challenging to me. I think the subject, Chinese, was the most challenging one because I had to give more time and practice than other subjects. Frankly, I had never had any basic knowledge of Chinese before so that it was hard for me. However, I earned a good grade on it. Overall, I did all the subjects well in both midterm exams and final exams.
At the same time, I am very excited and joyful with my volunteer work. I would say that I have learned many things from other volunteer teachers, particularly teaching skills. Besides, I feel delighted when I teach the students and they enjoy my lessons. The moment that was most rewarding to me was when we all were practicing Shan New Year songs together. We sang and then took a break and had some snacks. We laughed when someone sang in the wrong lyrics or keys. I notice that all the teachers and students have good relationships with each other.
Finally, I would like to thank the CSIP committees for giving me a great opportunity to continue in the program and support for my schooling fees as well.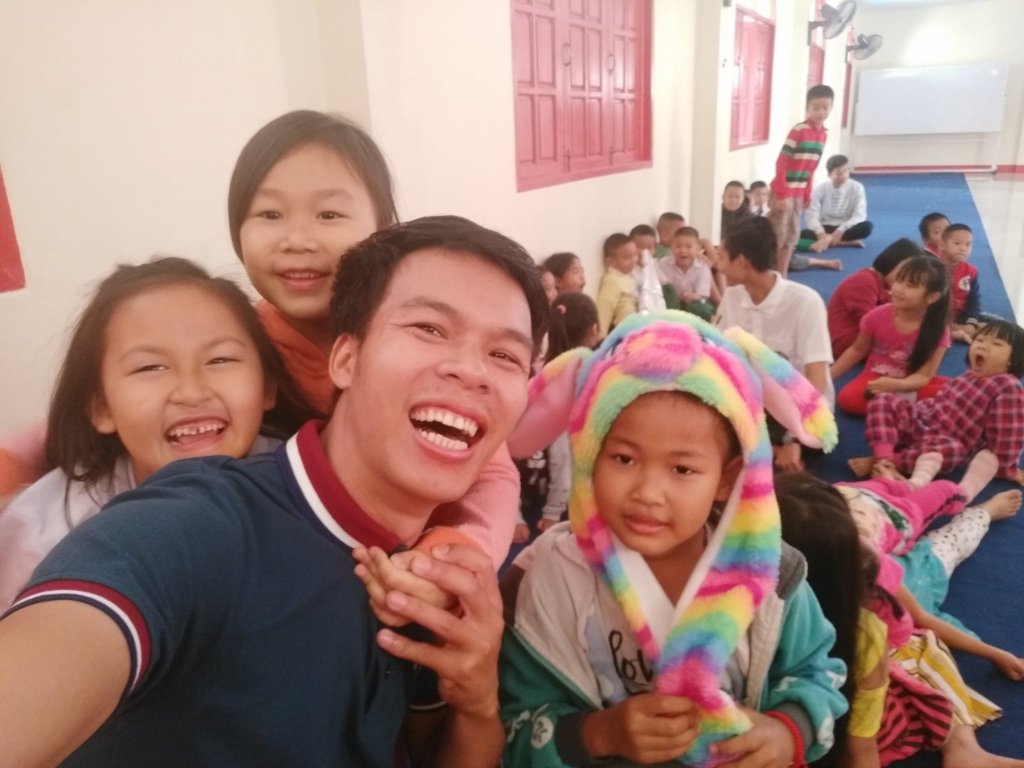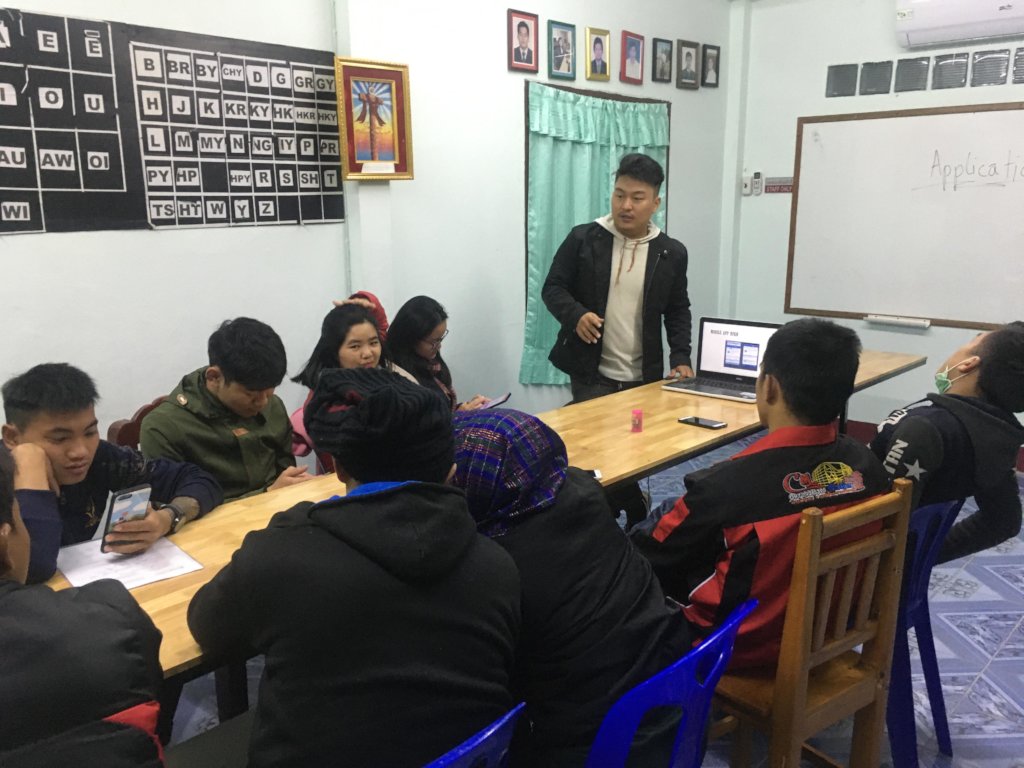 Links: