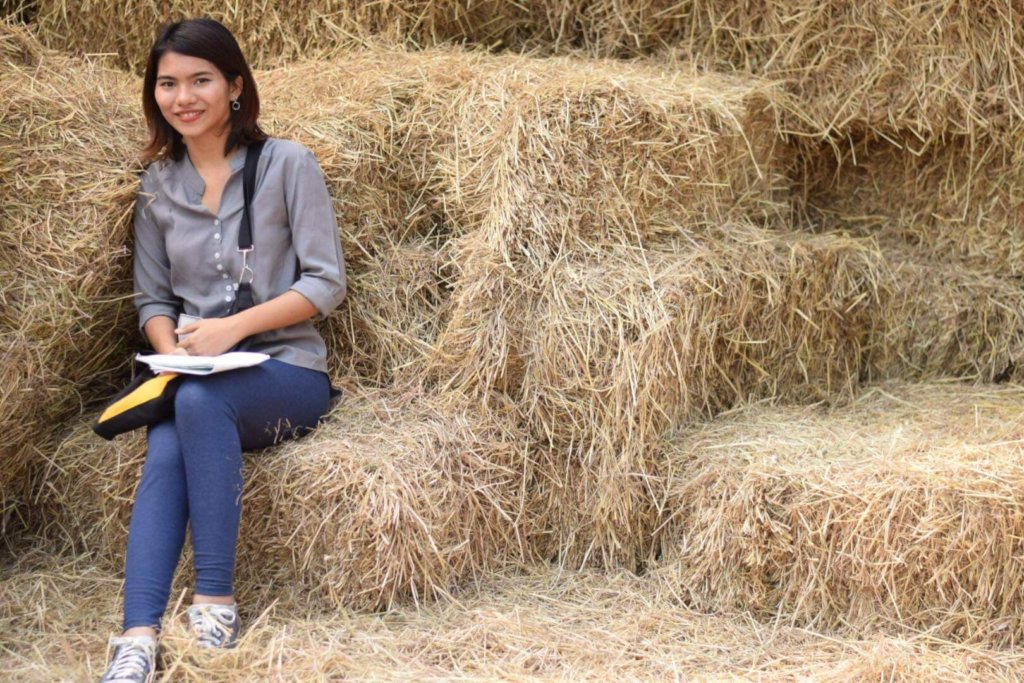 Greetings!
Spring is here, but so is final exam season for our CSIP students. Our students have been busy this semester with their academics and internships. But, they still made time to share the latest updates in their lives will all of you.
*Unfortunately, donations have slowed down of late and we are not likely to have enough scholarship funds to support these four students next semester. BEAM is working with partners to find a long-term solution, but that will not help our students this coming fall. All our students come from migrant backgrounds, and have passed through many hurdles to get to university. We cannot let them down now! If you are all interested in the good work and progress our students are making, please donate and share this link to your friends and family! Thank you!!*
Here is what our CSIP students have to say:
Su Myat, 3rd year studying Social Science at Chiang Mai University
"For CSIP internship, in 2nd semester of my third year, I have worked at construction camp site from 7 pm to 8:30 pm to teach Burmese language for Shan migrant workers' children. Usually, when I prepare lessons, I need to understand classroom atmosphere, different levels of students and their education backgrounds and focused students' motivations and interests by using creativity ways. I got many experiences in this internship such as exchanging different language between teacher and students, learning students' different understanding on lessons and their interests. Currently, I am busying with writing four term papers and one research paper which must finish in the end of this month."
We Hkawng, 3nd year studying IT at Payap University
"Happy Songkran and Happy Buddhist New year to all my donors and the scholarship committee. I have been doing well with my studying and my internship at BEAM. And also, I am happy in doing community service to my community especially my church Wunpawng Christian Church. I am also serving as a president in the Payap Myanmar Student Fellowship (PMSF). Here are some photos to describe my activities."
Thel Thel, 2nd year studying Social Science at Chiang Mai University
"Currently, I am doing my internship at Shan camp and teaching Burmese to Shan Children. I teach Burmese at Shan camp every weekend. There are about 15 students, but they are different level. Some children can read and write the basic Burmese and they are fast learners. So, we divided into two groups to teach Burmese. For me, I teach to the children who do not speak or read Burmese at all. I love teaching and I learn many things from this internship. I am delighted to make a contribution my knowledge and skill to children by teaching Burmese."
Chen, 2nd year studying English for Communication at Chiang Mai Rajabhat University
"I feel so happy every time when I meet the students to teaching the languages. And my teaching and the condition cooperating with other volunteer teachers are going well, too. However, a few weeks ago the air pollution was so serious and we stopped teaching for temporary. Hopefully we can resume the teaching on the next week. The final exam of this semester is coming soon, 29th April to 3rd May. I will do my best as usual. Thanks for your wishes."
BEAM Education Foundation is committed to supporting migrants, refugees, and underprivileged applicants who have a limited chance to further their studies and who have the potential to contribute to their communities. Among the migrant population in Thailand, there are more than 1,000 students finishing high school equivalency programs every year, but the opportunity to continue their education is restricted. Currently, only an estimated 25% of college-ready students are provided the funding needed to attend university. Help BEAM raise this number!
You can also learn more by visiting these two links: