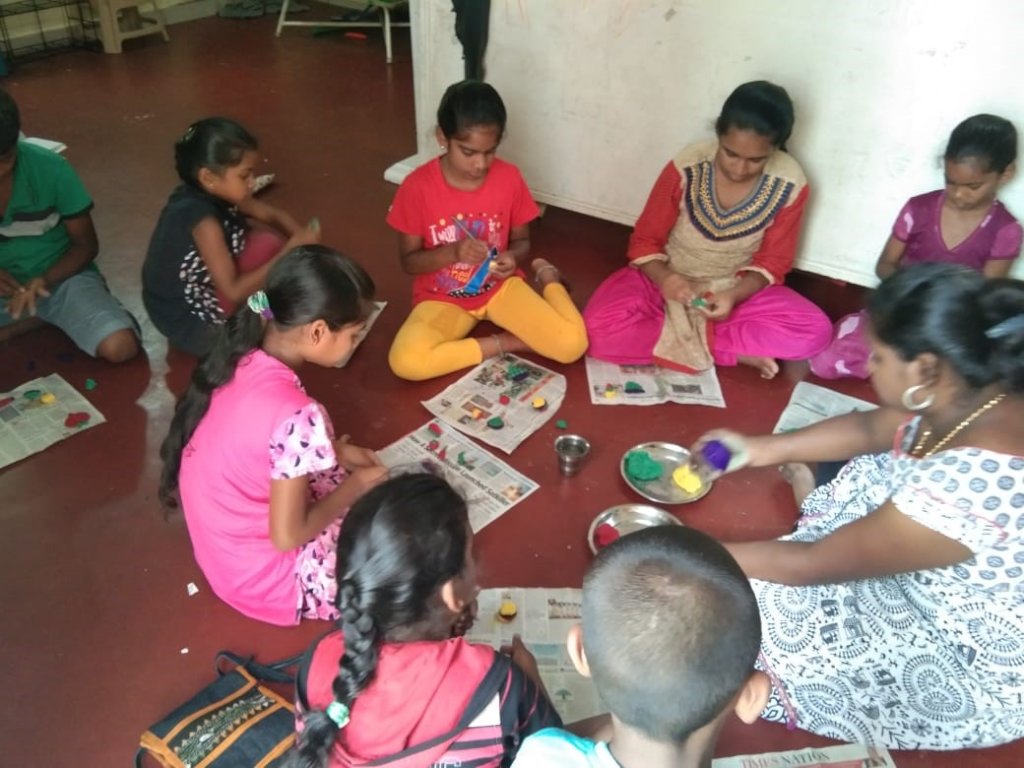 CONCERNS CHILD CARE CENTER- PROJECT REPORT
March 2019 to May 2019
Preschool Education:
The total number of children in the Childcare centre for the academic year June 2018- March 2019 was 181. During the year, 18 children dropped out of school due to various reasons such as shifting home and joining other schools. Out of 163 children, 98 children have joined formal schools, 27 children are continuing in a Concerns childcare centre for the next level since they are too young for formal schooling.
A majority of children from Concerns Childcare centres joined formal schools, which show the overall development of children.
Children's assessment:
The childcare centres conducted the last assessment for the academic year 2018-2019. A significant change was observed in children's physical growth while measuring the children's height & weight. The assessment indicated that the children had developed better reading and writing skills. The children were able to recite rhymes and are more creative. They also actively participate in fine motor and gross motor activities compared to earlier assessments.
Annual day celebration:
In March 2019, all the childcare centres organised the annual day program. Each centre took a photograph of the childcare centre batch of 2018- 2019.
Parents meeting:
The topic of the last parents meeting for the academic year in the month of March was the importance of formal schooling. The teachers discussed the future plans of the child with the parents. Parents were encouraged to send their children to school despite financial stress. Children's academic books (writing, activity and picture books) were handed over. Parents gave their feedback. Most parents were satisfied with the childcare centre's overall curriculum and gave positive feedback. They were happy to send their children to the centre.
Summer camp:
In April & May, summer camps were organized for school students in 4th to 7th standard. During the camp, children participated in various activity sessions, life coping classes, group games and a rally on social awareness. A total of 99 children participated in the summer camps.
Boot camp:
For school children from 7th to 10th standard CUF organised a computer boot camp during the summer holidays. Digital literacy and life coping skills were taught to children during the boot camp. Children created their profiles in Quest alliance app and were trained to use the digital media and also found learning resources under this app. The importance of digital literacy, the right use of the media sources, creating email accounts, online web searches were some of the topic covered under digital literacy.