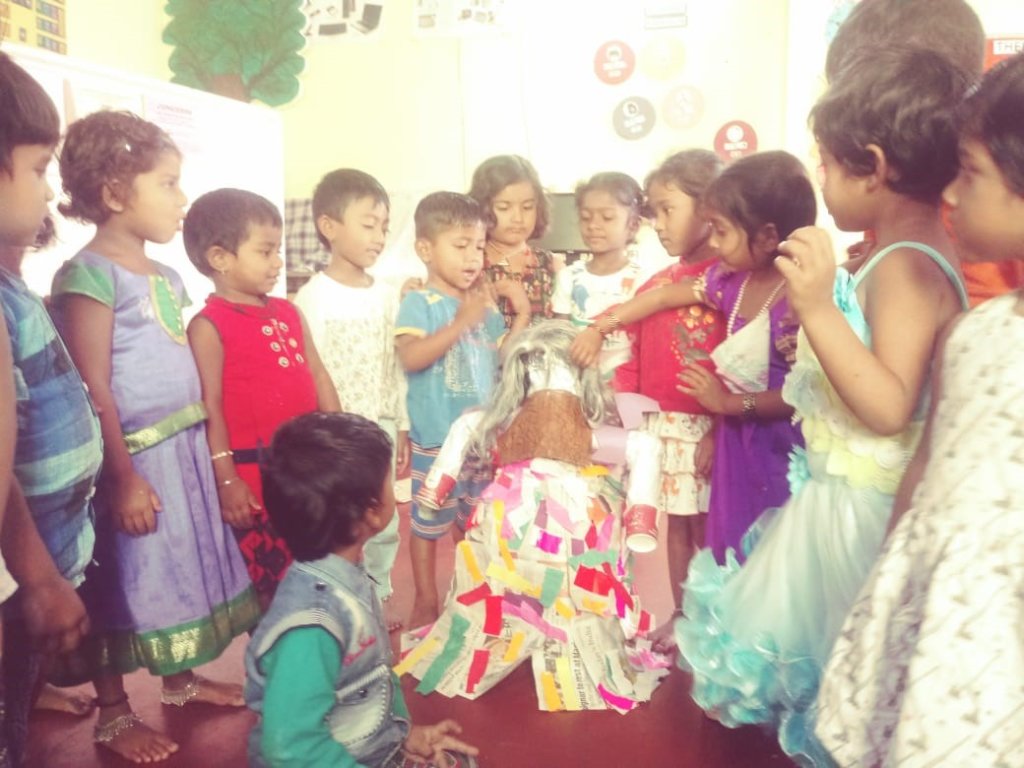 CONCERNS CHILD CARE CENTER- PROJECT REPORT
December 2018 to February 2019
Preschool Education:
The current strength of the children in five childcare centers is 165. After conducting an assessment, progress was observed in the children's various developmental milestones.
Health Checkup:
Dr. Eileen started the second round of health checkup in December 2018. The weight percentiles recorded, state the health status of the children whether they are underweight, overweight or malnourished. The doctor examined the children and recommended a high protein diet, increasing the intake of green leafy vegetables and treatment for early dental cavities. The teachers discussed the health issues of the children with their parents during the parents meeting.
Christmas celebration:
On 21st December 2018, all the childcare centres celebrated Christmas. During the celebration, children participated in various activities like decorating the Christmas tree and crib, a skit, fancy dress and other creative activities. There was cake cutting and sweets distribution as part of the celebration.
ART Sparks workshop:
A childcare staff attended a workshop at Art Sparks from 2nd to 15th December 2018. Kanchana learnt clay-modelling, best out of waste material preparation, art activities, planning age-appropriate activities for preschoolers and various techniques to bring out the creativity in children.
CC2 shifted to new building:
Childcare centre 2, which has a strength of 43 children, shifted to the new building (Concerns Community Resource Centre) on 4th February 2019.
Parents Meet:
In December the parents meeting was on digital literacy, in January the topic was first aid for childhood injuries and in February the parents meeting topic was healthy snacks for preschoolers. The ECCE students as part of their practicals conducted parents meeting in the childcare centre. The students demonstrated different low-cost healthy snack recipes and parents were motivated to encourage healthy eating habits in children. Parents and children also tasted the dishes prepared by the students.
Annual sports day celebration:
The ECCE students conducted sports day in all the centres on 22nd February 2019. Each centre had a theme and the children dressed appropriately. Children participated actively in all the games. At the end of an enjoyable day, children got prizes and sweets.